Best Buy, which initially saw increased demand in March as people purchased items for use while they stay at home during the CCP virus pandemic, said it now has to furlough tens of thousands of employees.
In a news release on Wednesday, the Minnesota-based electronics retailer said it will have to furlough about 51,000 domestic hourly store employees starting on April 19. That includes nearly all part-time employees.
"The company is retaining approximately 82% of its full-time store and field employees on its payroll, including the vast majority of In-Home Advisors and Geek Squad Agents. Furloughed employees will retain their health benefits at no cost to them for a minimum of three months," the news release said.
Governors in more than 40 states have issued stay-at-home orders and closed businesses deemed nonessential. As a result, Best Buy announced in late March that it would shutter all its U.S. stores and shift to curbside delivery in a bid to contain the Chinese Communist Party (CCP) virus.
As of Wednesday morning, shares for Best Buy were down about 6 percent.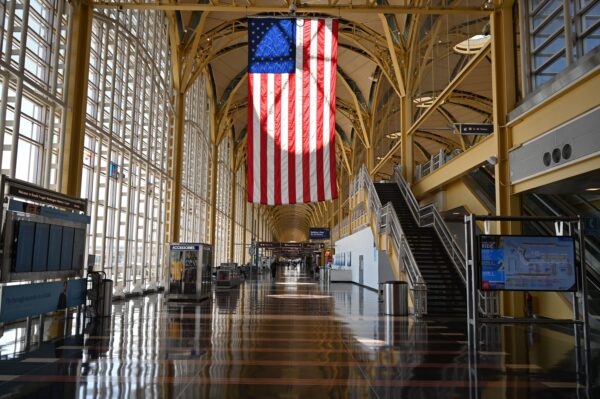 The company also said that some corporate employees would also partake in voluntary reduced workweeks and furloughs. Its top management and board members will also take a pay cut.
Best Buy CEO Corie Barry said in the news release: "The situation we are all facing as a result of the COVID-19 pandemic is truly unprecedented. As we previously communicated, we made the decision for the health and safety of our customers and employees to shift our stores to a temporary enhanced curbside service-only model starting March 22. At that time, we also suspended all in-home delivery, installation, and repairs."
Best Buy said it initially saw a sales surge as the CCP virus sparked demand for items that would help people work from home, help students attend school remotely, and families stockpile and cook more food. However, due to store closures and a lack of foot traffic, sales have dropped off.
"While the company is still seeing heightened demand for these products, as well as gaming products, the company's year-over-year sales declined approximately 30 percent from March 21, 2020, when the company announced its decision to shift to the interim operating model and close all of its Domestic stores to customer traffic, through April 11, 2020," said the press release.
March 21, Best Buy also withdrew its fiscal 2021 financial outlook and drew the full amount of its $1.25 billion revolving credit facility, according to the press release.