Sen. Bernie Sanders (I-Vt.) suspended his campaign for the Democratic presidential nomination on April 8.
"Please know that I do not make this decision lightly. In fact, it's been a very difficult and painful decision," Sanders told supporters in a livestream from his home in Burlington, Vermont. "If I believed I had a feasible path to the nomination, I would have continued this campaign."
Sanders said he understands those who want him to fight until the end, but said, "I cannot in good conscience continue a campaign that cannot win," especially in light of the COVID-19 pandemic.
The senator made the initial announcement during a conference call with campaign staffers on April 8 before speaking to supporters.
Sanders, who also had a failed bid for the Democratic nomination in 2016, said that over the course of five years, his movement won the ideological struggle, with many Americans now supporting a $15 minimum wage and socialized health care.
"The future of this country is with our ideas," he said.
As he spoke, a banner across the bottom of the screen read: "While the campaign ends, the struggle for justice continues on."
While the Democratic field was once crowded with contenders, only Sanders, 78, and former Vice President Joe Biden, 77, remained before the senator's announcement.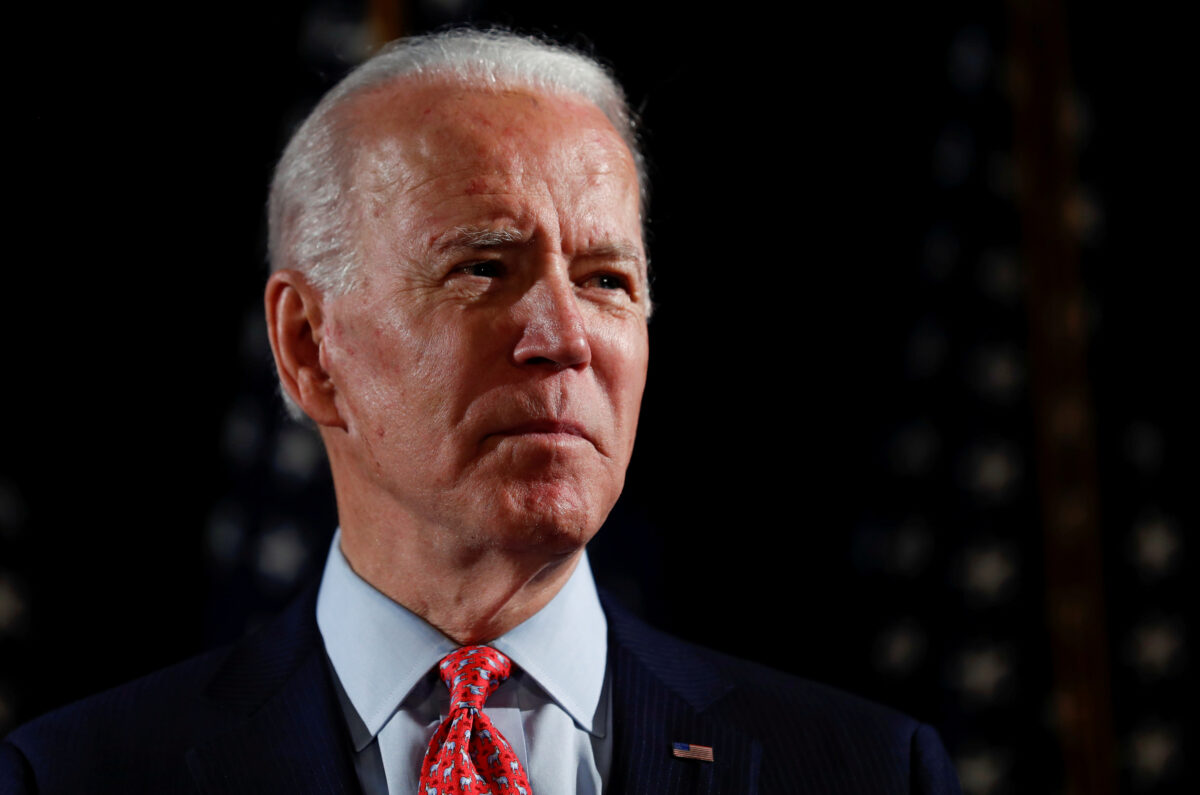 Biden, now the presumptive Democratic nominee, said in a statement that Sanders "created a movement."
"Senator Sanders and his supporters have changed the dialogue in America. Issues which had been given little attention—or little hope of ever passing—are now at the center of the political debate. Income inequality, universal health care, climate change, free college, relieving students from the crushing debt of student loans. These are just a few of the issues Bernie and his supporters have given life to," he said.
"And while Bernie and I may not agree on how we might get there, we agree on the ultimate goal for these issues and many more."
Many former rivals, including Rep. Tulsi Gabbard (D-Hawaii), former South Bend, Indiana, Mayor Pete Buttigieg, and Sen. Elizabeth Warren (D-Mass.) endorsed Biden after they exited the race.
Sanders told supporters that he will remain on the ballot in states that haven't yet held primaries. Gathering as many delegates as possible would allow the Sanders camp to influence policy proposals at the Democratic National Convention before they unite behind the Democratic nominee, the senator said.
Republican President Donald Trump is running for reelection. He has no challengers left.
Both Trump and Biden both want the November election to go on as scheduled. Some states have delayed primaries because of the COVID-19 pandemic, caused by CCP (Chinese Communist Party) virus, commonly known as novel coronavirus.
Trump reacted quickly to Sanders dropping out, writing on Twitter on April 8 that if Warren had dropped out sooner, Sanders "would have won almost every state on Super Tuesday!"
The situation instead developed to the liking of the Democratic National Party and some other Democrats, the president said, as he invited Sanders's supporters to cross party lines and support him in November.
Allen Zhong contributed to this report.