Sen. Bernie Sanders' (I-Vt.) campaign said that it parted ways with a staffer after his old alleged anti-Semitic tweets were highlighted by a media outlet.
Darius Khalil Gordon said on Dec. 4 that he was joining the campaign as deputy director of constituency organizing.
Gordon wrote about "Jew money."
"Working hard so one day I can make that Jew Money," he wrote on Sept. 22, 2010.
In another tweet from July 26, 2011, he wrote: "I got a black mans body, white mans power, jew man money, and an asian man life span..lol," he wrote, the Washington Free Beacon reported.
His other tweets included musings about race—"[Expletive] Asian ppl looking alike. White women with blonde hair all look the same"—and homosexuals.
Gordon was also an open supporter of the Boycott, Divestment, Sanctions movement, which seeks to isolate Israel by boycotting products produced there.
The Sanders campaign told CNN on Dec. 6 that Gordon was no longer working for the campaign.
"He is no longer with the campaign and we wish him the best," said Mike Casca, a campaign spokesman.
Gordon's Twitter account was deactivated and he has not commented on the situation.
A number of people that work for Sanders's campaign have been caught making disparaging comments about Jews and Israel. Sanders himself is Jewish.
Belen Sisa, Sanders's national deputy press secretary, apologized in March after wondering whether the "American-Jewish community has a dual allegiance to the state of Israel."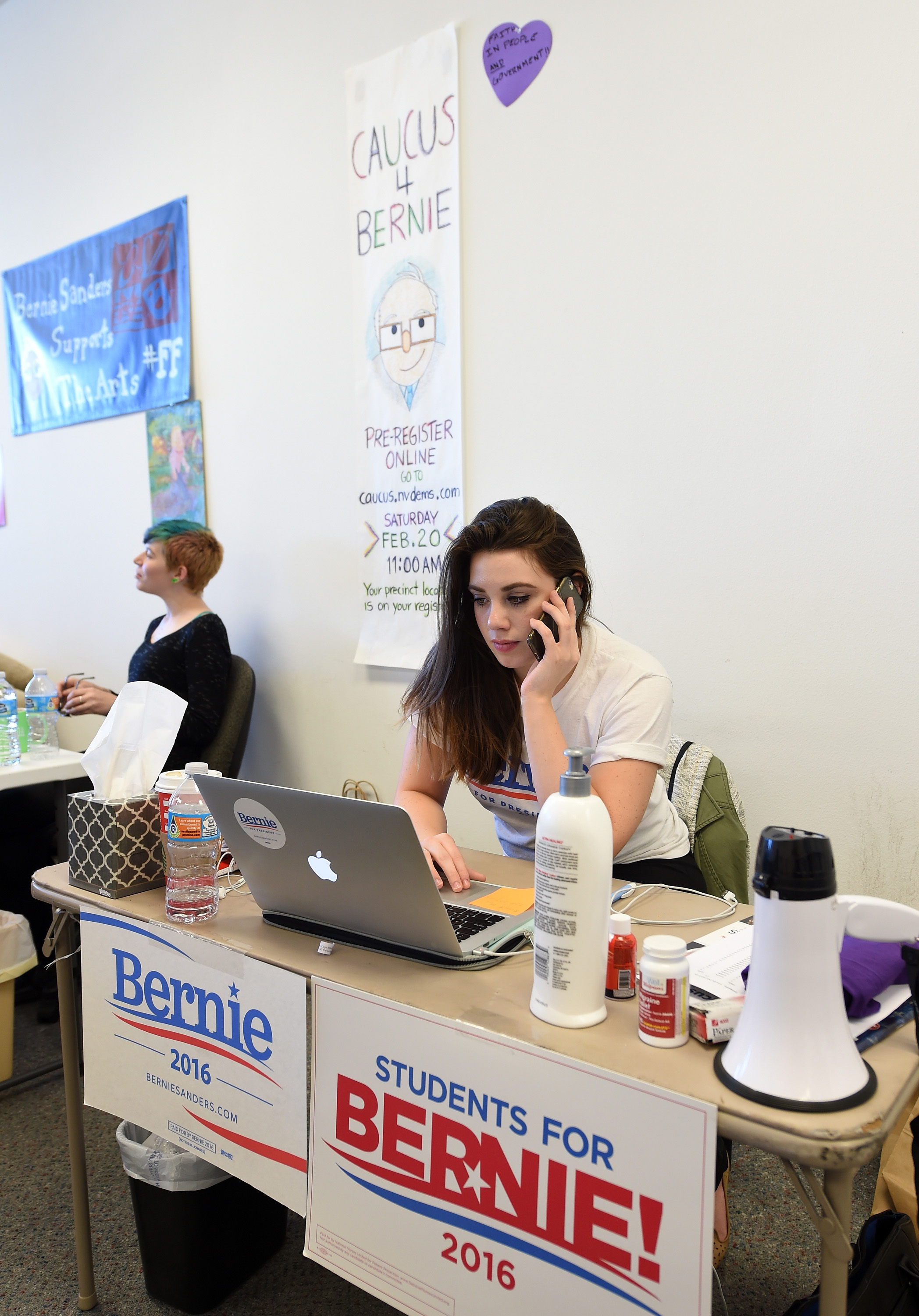 "In a conversation on Facebook, I used some language that I see now was insensitive. Issues of allegiance and loyalty to one's country come with painful history," Sisa told Politico. "At a time when so many communities in our country feel under attack by the president and his allies, I absolutely recognize that we need to address these issues with greater care and sensitivity to their historical resonance, and I'm committed to doing that in the future."
Linda Sarsour, a Sanders campaign surrogate, said the following last month about progressive Jews: "Ask them this, how can you be against white supremacy in America and the idea of being in a state based on race and class, but then you support a state like Israel that is based on supremacy, that is built on the idea that Jews are supreme to everyone else."
This week, she wrote in a statement on Twitter, "I was specifically referring to the racist argument at the heart of the nation-state law recently passed by the Israeli government – not the Jewish people. I apologize for the confusion."
Matt Brooks, president of the Republican Jewish Coalition, told the Free Beacon that the remarks made by people working for the campaign hurt Sanders' image in the Jewish community.
"Sanders' campaign already has an image problem in the Jewish community, after he proposed withholding military aid to Israel and appointed Linda Sarsour as a campaign surrogate. This latest incident just confirms that Sanders' problems run deep," Brooks said.
"It is outrageous that Bernie Sanders would hire him, given Gordon's history of posting blatantly anti-Semitic comments on social media."