A British woman who collected $112,000 worth of state benefits illegally has been ordered to repay the sum, but not until the year 2977.
Jayne Kitching, 53, admitted to the Grimsby Crown Court that for over three years she unlawfully collected government entitlements that included income support and a disability living allowance, according to The Daily Mail.
Benefits cheat is given 958 years to pay back the £88,000 she defrauded from taxpayers while living in Spain https://t.co/0mSEZUohFC

— Daily Mail U.K. (@DailyMailUK) May 19, 2019
Kitching has been ordered to repay the ill-gotten money but at a rate of just over $10 per month. This pace of squaring the accounts means the amount she owes is scheduled to be repaid in 958 years.
According to the Metro, the surprisingly drawn-out rate of repayment was agreed by the Department of Work and Pensions and Her Majesty's Revenue and Customs—the British tax authority.
Jayne Kitching is expected to make repayments until 2977. https://t.co/2Co2raAqNp

— Metro (@MetroUK) May 19, 2019
Prosecutor Nigel Clive was cited by The Daily Mail as saying that the woman claimed the benefits while living in Spain with her children without telling British agencies she had moved abroad.
Clive said British authorities launched an investigation into Kitching's fraudulent claims after receiving a tip from someone who noticed the woman had bragged on Facebook about her plans to move to Spain.
The woman's attorney Craig Lowe said his client "is not the most intelligent of individuals and there was no prospect of success. It was only a matter of time before she was caught."
The court handed down a suspended prison sentence of 12 months and ordered Kitching to undergo 20 days of rehabilitation.
The prosecutor said Kitching has so far paid back just over $500 of what she owes.
Judge Abdul Iqbal was cited by The Metro as saying the lenient sentence was "an act of mercy toward her children" and to avoid them having to be taken into state care.
Iqbal said, according to the report, "I hope you are thoroughly ashamed of your dishonesty."
Police Investigate 'Fake Psychologist' Who Treated Hundreds
The incident recalls the case of a Virginia woman arrested after allegedly pretending to be a licensed psychologist in Stafford County and unlawfully treating hundreds of patients.
Authorities cited by CBS6 said 42-year-old Sharonda L. Avery posed as a psychologist for over five years.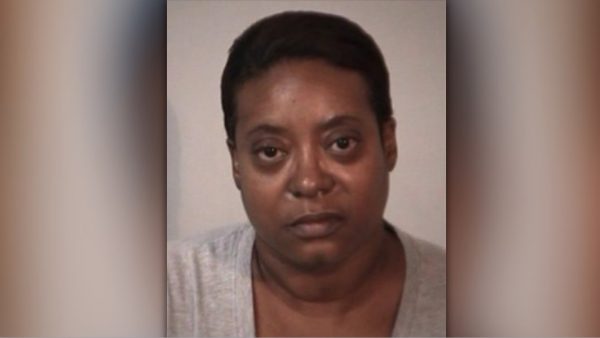 A representative with the Stafford County Sheriff's Office told the news outlet that authorities were alerted to Avery's alleged malpractice by patients who felt they or their children had been misdiagnosed.
"Avery has treated hundreds of children and adults," Amanda Vicinanzo told CBS6. "She was fired from the medical practice, which is no longer in business."
According to Fredericksburg.com, some of the children Avery treated received medication based on her diagnoses.
"This was my son's psychologist and counselor for years," wrote Cathy Middlekauff Volz in a post on Facebook. "I'm sick to my stomach. He will have to be re-evaluated, rediagnosed (she dx'd him) and will have to start over. She had us fooled. Dr. Johnson was the medical director and she's no better for not checking up on this fraud. There are no words for how deeply hurt my family is by this woman."
Another commenter, Bernita Brown Gilliam, wrote that the clinic where Avery worked continues to operate, saying, "They say that the medical practice is no longer in business. Trust me. It is still in business—just under another name."
Avery reportedly claimed she had two doctorates and a master's degree, while investigators said she hadn't even graduated from college.
The fake psychologist also reportedly testified in court in a juvenile relations case under the guise of a qualified expert, resulting in a charge of perjury.
Avery also faces charges of fraud, forgery, and practicing psychology without a license.
She was charged on May 6 and remains at Rappahannock Regional Jail without bond.
According to the Fredericksburg.com, Avery faces up to 20 years in jail.
Massive Marriage Fraud Scheme
Nearly 100 people were indicted, including an attorney, for participating in a massive marriage fraud ring in Houston, Texas, according to Immigration and Customs Enforcement (ICE).
The federal agency said the grand jury returned an indictment on April 30 with 206 counts, charging 96 people. So far, 50 people are in custody, according to the agency.
Prosecutors said the marriages were shams because the alleged couples did not live together, nor did they have any plan to do so, even though their statements and official documents indicated that they did. Moreover, in some cases, these "spouses" had only met briefly and usually just before obtaining their marriage license. In other cases, they never met at all.
Nearly 100 people indicted, 50 currently in custody in massive Houston-based marriage fraud conspiracy https://t.co/j5uuZwHAOB pic.twitter.com/07k5hjrDEd

— ICE (@ICEgov) May 13, 2019
One of the middlemen in the scam allegedly received $50,000 to $70,000 from the "beneficiary spouse" for helping them to obtain full lawful permanent resident status, according to the statement.
According to the statement, marriage fraud, or conspiracy to commit marriage fraud, has a maximum sentence of five years.
Epoch Times reporter Janita Kan contributed to this report.