Benefits Abound in Chinese Civil Service
March 26, 2013 5:08 pm Last Updated: April 6, 2013 9:06 pm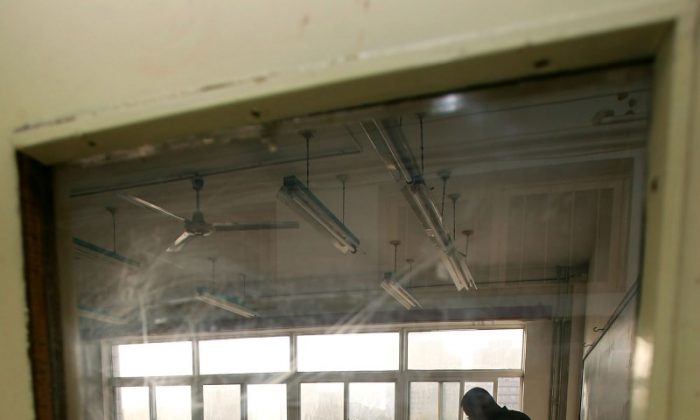 In Imperial China the scholar-officials were selected based on a strict system of merit, and were accorded both cultural and political power; in today's communist China, officials are happy enough with just the second part of the equation, as long as the duties are light and the perks keep coming. With an average dismissal rate of merely 0.05 percent, and a pension equal to wages, government jobs are as solid as a "golden rice bowl."
They are also in commensurately high demand. A report by Heilongjiang Morning News on March 25 shows that the number of new Chinese public servants last year had increased by around one-third in only three years. In 2009, nearly 1 million people took the National Civil Service Examination, followed by 1.04 million in 2010, then 1.29 million in 2011, and 1.33 million in 2012.
The article, which was later deleted from the Internet, mentions a tax department official in Qiqihar City, going by the alias Zhang Hong, who encouraged her primary school teacher husband to take the exam and become a local government worker.
"You certainly don't make as much as a white-collar worker, but there's no pressure," she said. "You don't have to worry about your performance or being fired. It doesn't matter if you work hard or not. If you're lucky, you might become a boss one day–that would be very nice."
Along with the basic salary, there are a range of benefits: government workers qualify for subsidized housing, as well as subsidies for transport, seasonal food, and holidays. Female staff get free sanitary towels.
Many public servants have become wealthy by purchasing property on the cheap and selling it for a huge profit. In Harbin City, for example, the river-bank district development there includes new houses worth about 10,000 yuan per square meter (US$1,932 per square yard) at market price. But government workers can purchase them for less than half that cost, at around 4,000 yuan per square meter (US$773 per square yard).
For students leaving college, acquiring a cushy government job can be highly alluring, with the potential to improve social status and network, gain legal residency in a big city, and other benefits. While the salary is basic, job security is second to none.
All these perquisites have attracted those who excel in other fields, including in the sciences, engineering, and business worlds – the public thus complains that civil servants are sucking up productive human capital. 
"Chinese civil servants' standard of living has exceeded that of people in developed countries, but at the expense of the general public's interest," said one Internet user. "Ten taxpayers pay for one division chief, 50 for one bureau chief, and 100 for one minister … And that doesn't even include the money they've been bribed with."
Another netizen commented: "This product of the social system has become a means for profit, instead of serving the people. It's not right!"
Read the original Chinese article.