Housing Secretary Ben Carson said obsolete regulations are blocking many Americans from getting a home.
Affordable housing remains an issue, especially for young people, who generally used to get their first home by their late 20s. Now, the majority of first-time buyers wait into their 30s, according to the 2018 National Association of Realtors survey.
While innovations in housing should have allowed people to get a more affordable home, in many cases the innovations can't be used because of red tape, Carson told Epoch Times senior editor Jan Jekielek in an interview on "American Thought Leaders."
"In a lot of cases [regulations] just accumulated one over the other," Carson said. "Instead of replacing regulations, they just add them onto each other. And that's what's made it so difficult,"
Manufactured Houses
Carson gave the example of advancements in manufactured homes, which now offer housing "way beyond" the trailer homes and double-wides of yore.
Not only are modern manufactured houses more resilient than many site-built homes, but they also accumulate real estate value at the same rate as site-built homes, Carson said. All that at a price half to three quarters of a site-built house.
"This provides an opportunity for a lot of millennials and first-time home buyers to actually get into a home and begin to accumulate some equity," he said.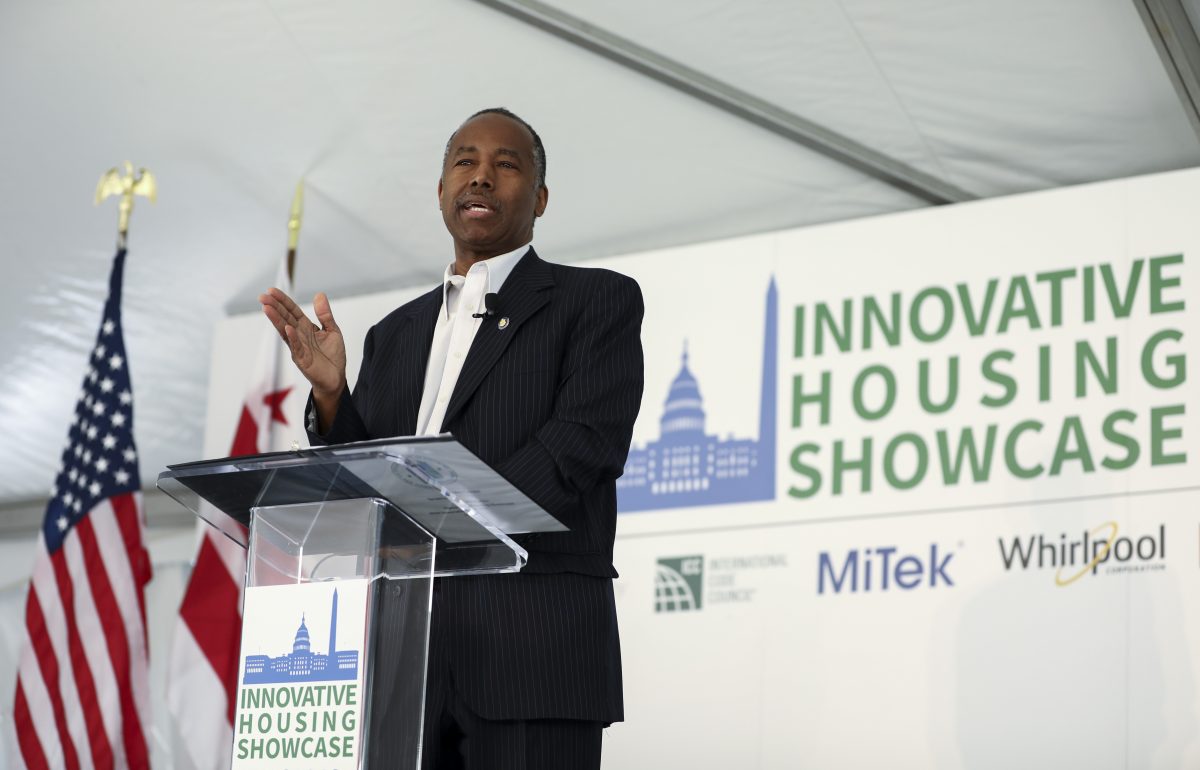 Regulations
"Even though you have these wonderful innovations, in a lot of places they can't be used because of the zoning restrictions and because of the regulatory barriers," Carson said.
Yet a lot of the regulations are already irrelevant, he said.
If one wants to turn a single family house into a duplex, "in many states you can't do that because of the regulations that say people living in the house must be related to the owner," he said.
"Why are those there? Because people used to be concerned about brothels popping up. Nobody's concerned about brothels anymore. So those are the kinds of things that can be removed."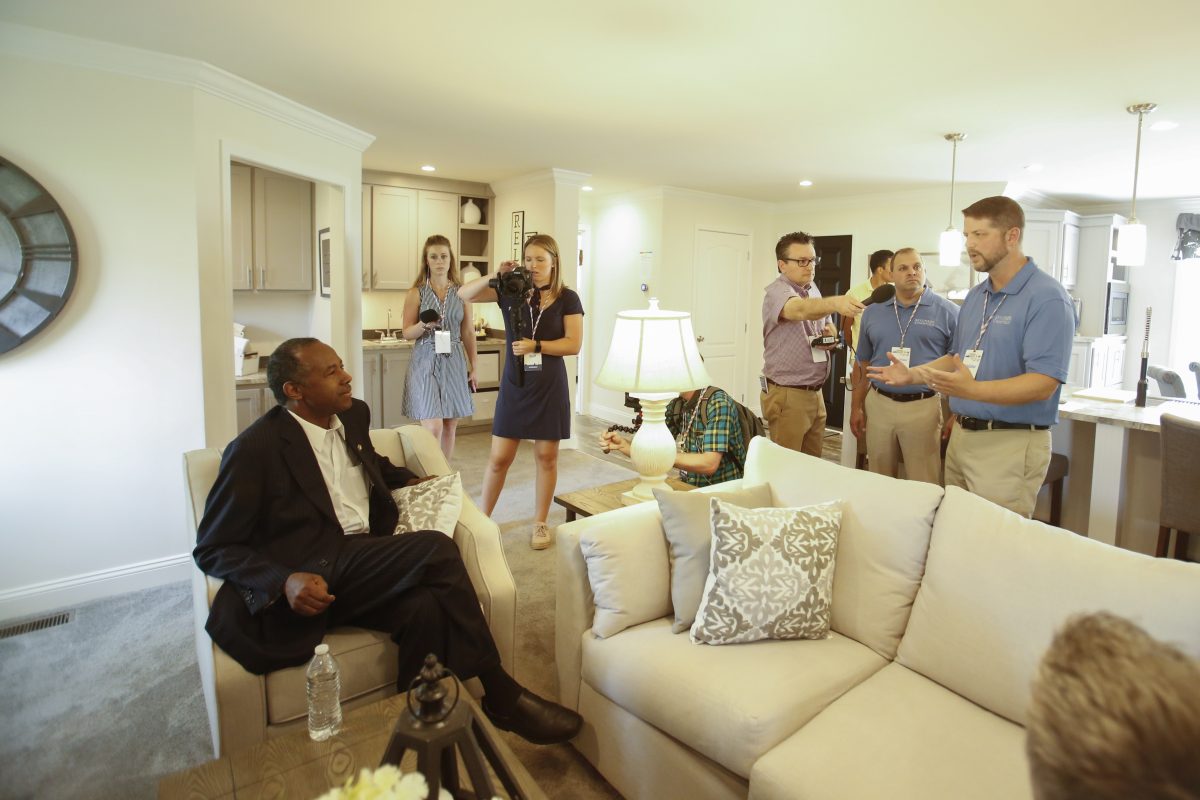 He said the department is making progress talking to state and local authorities "about removing the [regulations] that are unnecessary."
He mentioned some successes, such as the Block Project in Seattle, which aims to alleviate homelessness by building tiny houses in one backyard of each city block.
"People weren't too enthusiastic about that, as you might imagine until they started putting them there," Carson said. "[Now] they say, 'Wow, they are cute. I want one in my backyard.'"
Another example was the relaxation of regulations on accessory dwelling units in Los Angeles.
"We still have a long way to go, but we're starting down that pathway now," he said. "I think it will make a difference."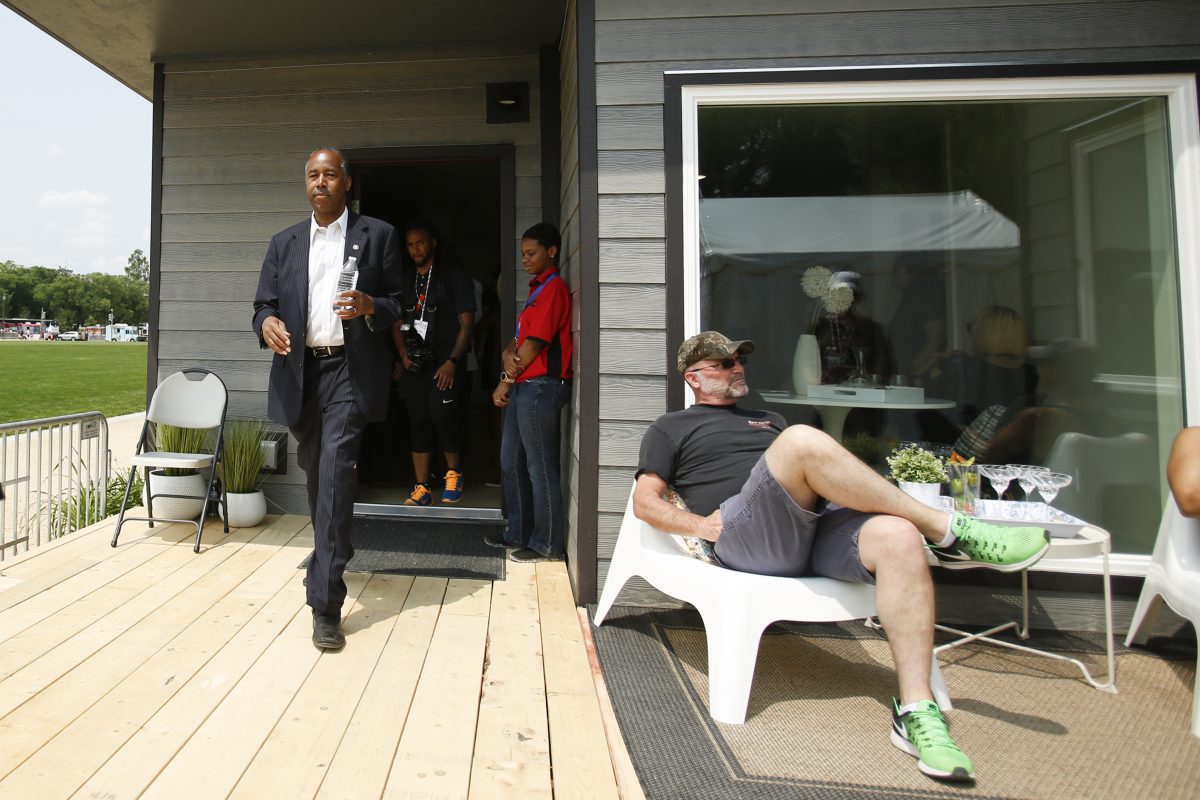 The administration of President Donald Trump has made deregulation a priority and the effort has received some credit for the economic boom under Trump.
Carson, who ran against Trump in 2016, went into politics after a successful career as a neurosurgeon.