Between fiery speeches from conservative heavy-hitters throughout Day Two of CPAC 2022, soft-spoken Ben Carson, M.D. emphatically put forth a belief almost certain to ignite ire from some and more praise from others in a largely partisan split.
It was nothing but love for Carson at CPAC on Feb. 25. Between bursts of enthusiastic and prolonged cheers, the retired pediatric neurosurgeon spoke in his signature quiet way at the Conservative Political Action Conference in Orlando. During his 15-minute talk, he described what he says have been dangerous effects of COVID-19 policies on children.
Without question, Carson, 70, is well-qualified to speak on children's health. A highlight of his career as a doctor was performing the first successful separation of conjoined twins attached at the back of the head in 1987.
After retiring from medicine, Carson ran for President against a packed field of Republicans. He was appointed by the ultimate victor in that race, former President Donald Trump, to the post of U.S. Secretary of Housing and Urban Development.
At the sold-out, four-day CPAC event, Carson told the audience of conservatives that risking possible long-term negative effects to children from the COVID-19 vaccine "makes absolutely no sense." That's because the risk of healthy children dying from the virus is 0.025 percent.
"But we have no idea of the long-term effect of these spike proteins are going to be," Carson said, referring to the controversial vaccine now approved in children. The Centers for Disease Control and Prevention (CDC) now recommends "everyone ages 5 years and older get a COVID-19 vaccine to help protect against COVID-19."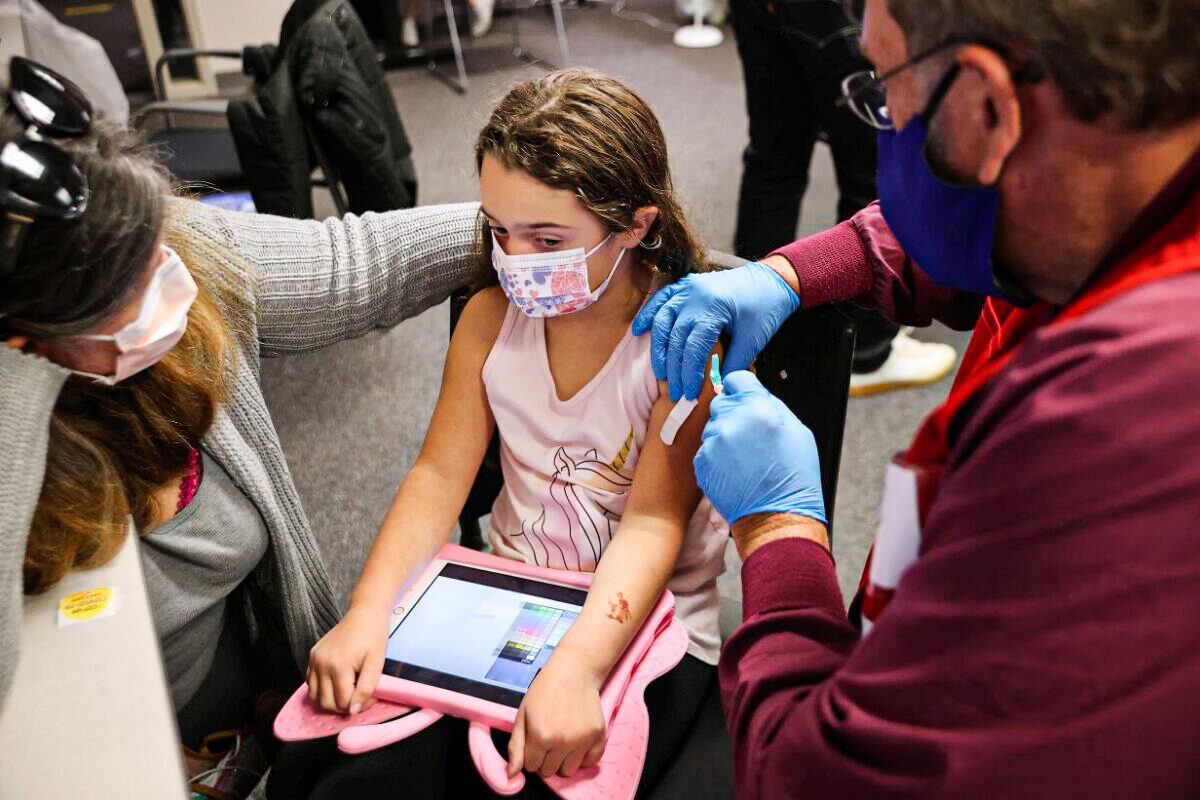 The mRNA COVID-19 vaccines instruct the body "to produce a harmless piece" of spike protein, according to an informational page on a CDC web page dedicated to the topic.
"The spike protein is found on the surface of the virus that causes COVID-19," the CDC page explains. When the immune system detects the proteins manufactured as a result of the vaccine, an immune response is triggered, and antibodies to fight the infection are produced.
"At the end of the process our bodies have learned how to protect against future infection from the virus that causes COVID-19," the CDC page continues. "The benefit of COVID-19 mRNA vaccines, like all vaccines, is that those vaccinated gain this protection without ever having to risk the potentially serious consequences of getting sick with COVID-19."
But the long-term effects of the use of the vaccine and the creation of the spike proteins aren't known, Carson said. So being cautious, or even skeptical doesn't make someone a bad parent. "It makes you a very good parent," he said.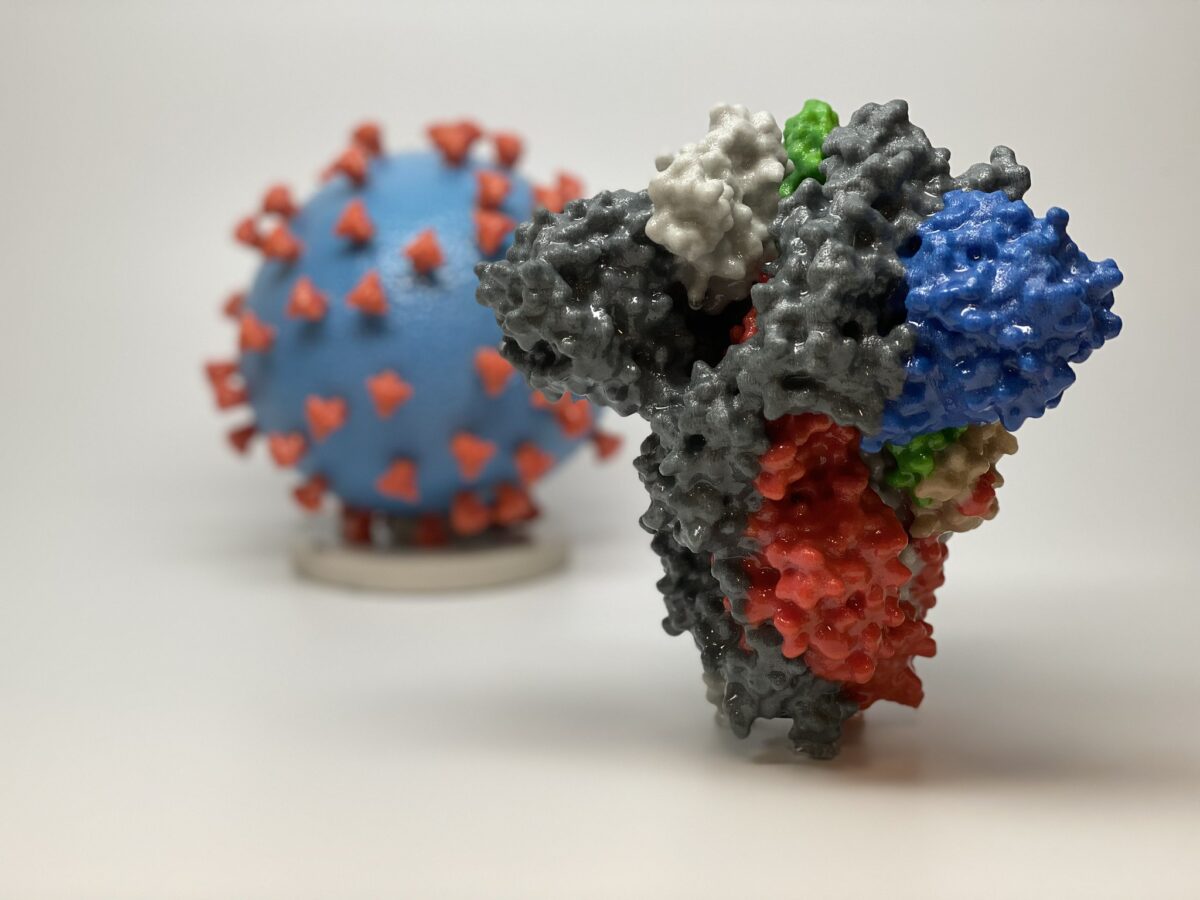 What's more, prolonged mask-wearing already has damaged children irreversibly, Carson said. For one, it's caused speech delays in some, he said.
Additionally, a natural way young children form a self-image is to receive positive feedback from facial expressions of those around them. Masks have blocked that very necessary process of human development.
"We're going to have a generation of pathological people" because they won't know how to properly interact with others, Carson said.
Children also have been set back in their education by keeping them from going to school in person.
Additionally, we "hurt them by telling them, 'You may be harboring some deadly disease. You may not be sick, but you may give it to your grandmother, and she may die.'
"Well, grandmothers do get older and they do die, and now they're going to feel guilty about that," Carson said.

But recent harm to children also comes from the spread of the "woke" movement. Woke is a term now used to refer to being alert and responsive to injustices in society, especially racism. It's a slang term that gained widespread use as part of the Black Lives Matter movement.
And the popularization of that movement's framework also has hurt children, Carson said.
"If you're white, they tell you you're an oppressor and the cause of all minorities' problems. And if you're a minority, you're told that you're a victim," he said.
In the case of children, Carson said, "all this is happening when you're trying to build your self-image. And then if that's not bad enough, you're told you may not be a girl or a boy. It's child abuse!"

Adults must stay vigilant to be aware of what's being taught to our children, he asserted. People on the left, he said, "are planting seeds [about sexuality to children as young as kindergarteners]. And this is a terrible thing!"
He's seen books that have been put in schools, he said, that "have naked people doing all kinds of things people shouldn't know about at that age. They're affecting the character of children at a time of innocence, when they're supposed to be having fun and developing. … we are destroying the American family and throwing away belief in God."
The answer is for people to be willing to stand up for what's right, Carson said. It's a theme that has been repeated by speakers throughout the first two days of the conservative mega-event.
That's "the biggest problem we have right now in this country," Carson said. "Most of the people are good people, but they have a tendency to stay in their corner with their head down. We can't do that! It's time for people to speak up for what they believe."
The politicization of the pandemic has surprised him, he said. And it will surely cause grave problems later because many people no longer believe medical providers.
"There's tremendous loss of confidence in our government and our government medical facilities—the CDC, the NIH—because they allowed themselves to be manipulated by other forces," Carson said.
An example was a "silly rule that says you can't get the EUA [emergency use authorization for a drug] if there are other effective treatments," he said. "And that's why they denigrated hxdroxychloroquine."
Doctors and other experts daring to suggest hydroxychloroquine may be used to successfully treat COVID-19 have been roundly mocked. Many on the right believe the reason is that former President Donald Trump showed interest in trying it as a treatment early in the pandemic. Many independent doctors and recovered patients have gone on to claim the drug, approved for other uses by the U.S. Food and Drug Administration, works well. The National Institutes of Health report otherwise. Some other countries officially have approved the drug's use in the treatment of COVID-19.
"If you go to Western Africa, a place like Nigeria, there's almost no COVID there throughout this whole thing. Why? Because they take hydroxychloroquine as an anti-malarial," Carson asserted.
"Why in some parts of India is there almost no COVID? Because they were taking ivermectin."
Ivermectin, also an FDA-approved drug for other uses, is in clinical trials in the United States to see if it's an effective treatment for COVID-19. It too was widely discredited as a potential treatment after Trump suggested it as an option worth pursuing. But across the globe, many countries have officially adopted ivermectin as a treatment for COVID-19 or unofficially allow its use.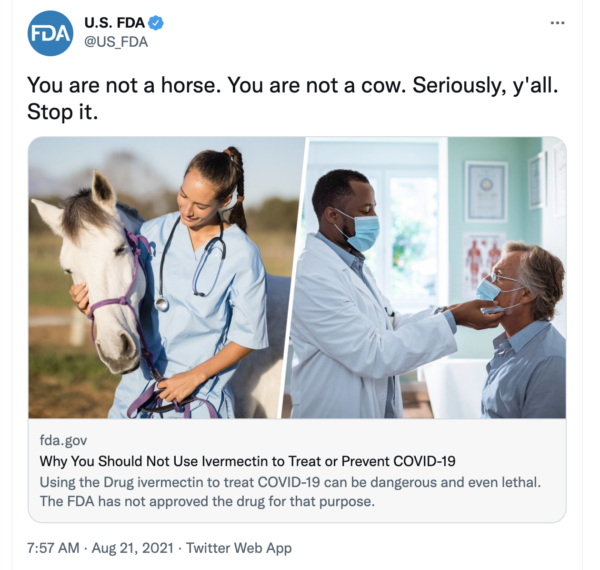 Had those two drugs been widely used in the United States, Carson said, "I think hundreds of thousands of American lives would have been saved. The policies don't make sense."
But the risk of the virus is fading fast now, he said. Those on the left will be reluctant to see it go, especially before the midterm elections, because it will be difficult to exert so much power over people when the threat of COVID-19 diminishes, he said.
But, he said, power-hungry politicians can't stop that process of losing their grip on the health scare that ravaged the globe.
"Even though they don't want it to go, it's going way," Carson said, "because the good Lord has a way of taking care of things. He says, 'Since they don't seem to have any ability to understand what's going on, I'll just make this thing weaker and weaker and more contagious.'
"So, pretty soon everyone will have had it, and they [on the left] won't be able to make [the pandemic] last until November."