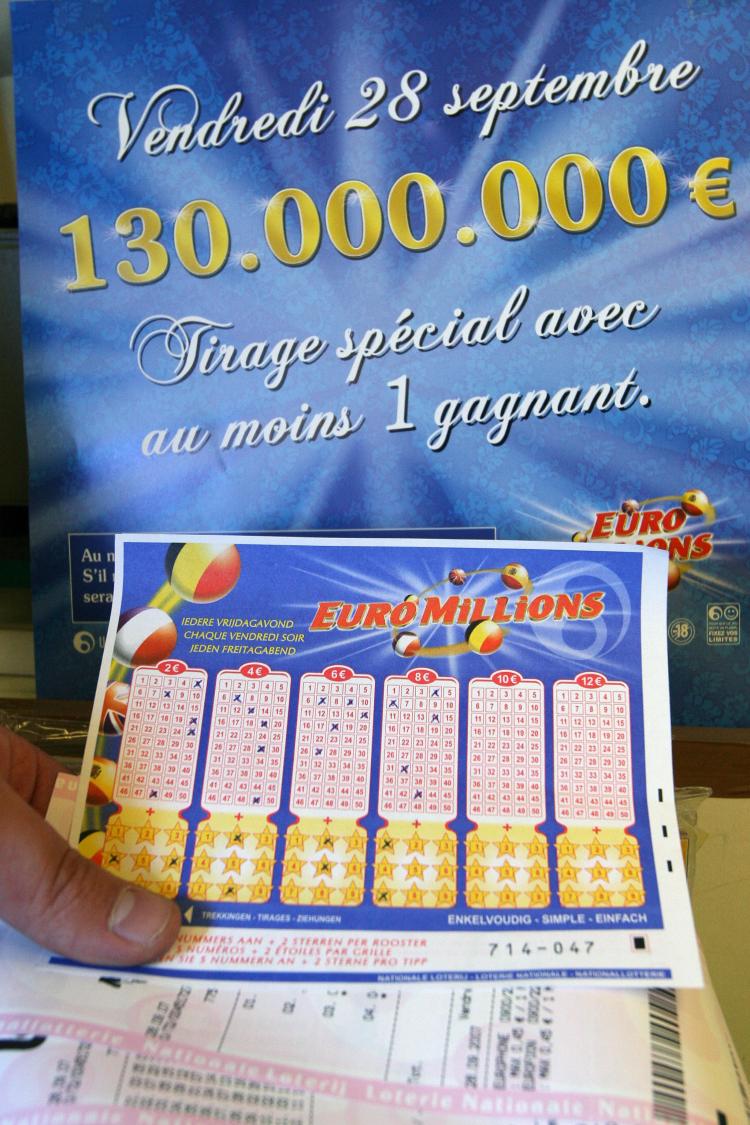 Last draw of the Euromillions lottery this year brought 7.5 million euros ($12.75 million) to unnamed 50-year-old "Mister Luck" who has become the envy of millions of Europeans.
But the lucky winner who lives in Riemst, a small Flemish town near the Dutch border, decided to give half of his multi-million-euro prize for heating to the people in need.
"His first gesture was to write a check for 1,000 liters [260 gallons] of fuel for heating that will keep warm at least 100 poor families during the winter ," revealed Hubert Cleuren, the head of an aid agency in Riemst, a small town with population of about 16,000 citizens, the AFP reported The mysterious lucky winner is one of the two Belgians to share 15 million Euro jackpot.
The Euromillions is a popular and easy lottery game to play. In order to win, one needs to guess five numbers correctly on the main board and two numbers on the Lucky Star board marking them with a pen. The lottery is drawn weekly and can be played online. Currently, only nine European countries participate in the lottery with tendency their number to increase.
Giving to charity, however, proved to be popular among the European lottery winners, even though they were not generously supplied with money, property or possessions originally.
Earlier this year, Sam Weekes, an 88-year old Chelsea pensioner gave away £77,000 ($113,000) to a hospice and other charities, keeping only £777 for himself. He earned this fortune through a National Lottery scratch card.
Being a very modest man, he did not claim the whole sum, as he explains that he doesn't need much living at the Royal Hospital in Chelsea, the U.K. The altruistic lottery winner is one of 300 retired servicemen.
In December 2005, a 71-year-old man living in China's Xinjiang Uygur Autonomous Region won a jackpot of 5 million yuan ($732,000) and donated it all to charity. Wang shared that he only needed to buy a radio for himself. Wang donated 500,000 yuan for an educational project aimed at helping impoverished students, the rest 3,5 million yuan were granted to a Catholic organization, Xinjiang Welfare Lottery Center reported.
Top Lottery Winners
Belgium has a sort of tradition in winning lottery jackpots in Europe. For example, last year a Belgian man won the Euromillions jackpot of 100 million Euros ($132 million). This is the biggest lottery win in Belgium and the second-biggest individual win in Euromillions history.
In March 2006, the Euromillions jackpot of approximately 75 million Euros ($100 million) was won again by a Belgian winner. This has been the second biggest win ever in Belgium, and the third biggest jackpot won by a single person in Europe.
So far, the biggest single prize winner in Euromillions remains the Irish Dolores McNamara, a 45-year-old, mother of six children. She won 115 million Euros ($152 million) in 2005.
World's largest individual jackpot came to Andrew Whittaker in 2002. He won $314,9 million in the U.S. playing Powerball. reported.