Belarusian leader Alexander Lukashenko, in a joint response with the Kremlin, has accused the United States of setting up bases while conducting an annual military exercise in Ukraine, involving thousands of troops from NATO member countries.
Ukraine, together with service members from more than a dozen nations, launched Rapid Trident 21—an annual Ukrainian-led, American-assisted training exercise—on Sept. 20 to increase combat readiness and defense capabilities.
"You see, they are dragging NATO troops there, to Ukraine. Under the guise of training centers, they are actually creating bases. The United States is creating bases in Ukraine. It is clear that we need to react to this," the authoritarian leader said on Sept. 27 at a meeting with officials in the presidential palace in Minsk.
"The Russian president and I have held and are holding consultations on this issue and have agreed that some action should be taken there.
"Otherwise, tomorrow we will have an unacceptable situation right on the border between Belarus and Russia."
The accusation comes after Russia and Belarus held large-scale joint strategic military drills earlier this month. The exercise, dubbed Zapad-2021, alarmed the West, and Ukrainian President Volodymyr Zelensky in particular.
The Kremlin said Ukraine, which is not a member of NATO but has pushed strongly to be allowed to join the North Atlantic treaty, would cross one of President Vladimir Putin's "red lines" if it allows the United States to set up training centers as a disguise for a Western military alliance.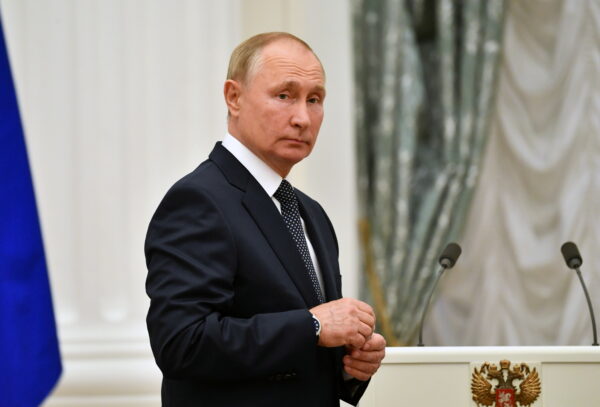 "President Putin has repeatedly noted the issue of the potential broadening of NATO infrastructure on Ukrainian territory, and [he] has said this would cross those red lines that he has spoken about before," the Kremlin said.
Ukraine has rejected the statement and the notion of a Russian "red line," saying it would determine its own security policy and that Russia should worry only about issues inside of Russia's borders.
"Putin's 'red lines' are limited to Russia's borders," Ukrainian Foreign Minister Dmytro Kuleba wrote on Twitter. "On our side of the Ukrainian-Russian border, we can figure out ourselves what to do in the interests of the Ukrainian people, as well as Ukraine's and Europe's security."
Belarus has been hit with several rounds of sanctions from the West, including the United States, after Lukashenko cracked down on mass protests following a disputed election in August 2020.
Reuters contributed to this report.
From NTD News