Bel Fiore Is Keeping It Small
Small plants for small spaces
April 1, 2014 9:30 pm Last Updated: April 2, 2014 11:24 pm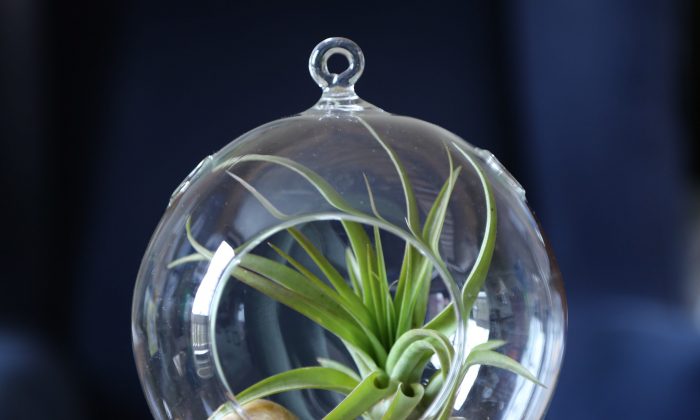 OTTAWA—If you want to bring nature indoors but lack the space to accommodate full-sized plants, consider growing some of the many available smaller plants at home or at the office.
Bel Fiore in Ottawa carries a large selection of small-scale flora that have lots of personality and charm. 
Store owner Minoo Banaei came to Ottawa from Iran and opened Bel Fiore (Italian for beautiful flowers) 12 years ago.
"I had the most beautiful flower garden beside the Caspian Sea, so when I came here I pursued what I like to do. I trained at Algonquin College and Guelph University, went to Europe to study, and that's how I became a florist," said Banaei.
Banaei recommends growing a species of Tillandsia, or air plants, which are easy to care for and literally don't need soil. Keeping these epiphytes alive requires only regular soaking in water or spray misting. Direct sunlight can be too hot and dry but they do like bright, indirect light.
Air plants come in many shapes and colours. They actually absorb moisture through their leaves, not through their roots. Some will produce roots, which are used to anchor onto a surface but not for obtaining nutrients. Many species of Tillandsia will flower, but only once.
Throughout their lifecycle, air plants will produce "pups" or offshoots that will grow into a full plant. Some will die after producing an offspring, while others will continue to produce many more pups before dying.
Tillandsia can be placed on any surface or glued to a shell, rock, or piece of wood. They can even be pinned to a curtain. Putting them in a specially designed glass container or terrarium helps maintain humidity and looks great, too.
Bel Fiore has a large selection of containers made for air plants that allow air circulation, which is critical for the plants to survive. Natural elements like nuts, wood, glass, stones, or shells can be added for texture and colour.
"When I order I think about containers my customers like and will enjoy, [then] I decide to make something unique," Banaei said. She likes to recycle, so her husband makes plant holders from wine bottle corks, birch logs, and other organic materials.
Thus, an array of unique glass containers can be found throughout the store, ranging from recycled light bulbs to teardrop-shaped hanging vessels in which a single cut orchid or other flower, a fine vine, or an interesting-shaped leaf is transformed into an unexpected living focal point that brightens the drabbest corner.
There are also many small succulents that can be put in terracotta containers to green up your space.
Some plants can be grown upside down and hung in specially designed spots when there is no shelf space or table to put them on.
Seeds, such as radish seeds, can be grown to provide a lovely burst of green that won't take up much space or need much care other than water and light. 
"I like people to come here and be happy. So early in the morning I come clean the store, make it nice, and even on Sunday when I should be closed I'm here," Banaei said.