A recent incident that captured Chinese media attention highlighted the dangers that journalists in China face while on the job.
According to a report published by news portal Beijing Time on Feb. 1, two reporters, identified only as Chen and Li,  from a television station in Hebei Province were working undercover to investigate a factory located in a village within Quzhou County suspected of irresponsibly polluting the area.
When they entered the factory area on January 25, eight people suddenly surrounded the reporters and started beating them. The suspects also took their cameras, cell phones, and wallets. One of the reporters was tied up and threatened: A suspect told the reporter he would be thrown into a well and drowned. It was only when the reporter said, "If you kill me, you'll get in trouble too," that the perpetrator backed off.
Quzhou police have since arrested and detained the suspects. The factory owner has also been detained. When police retrieved the reporters' cameras, they discovered that the footage had already been deleted.
The reporters were sent to a local hospital to treat their injuries.
Beijing Time learned that the factory had in fact operated without a proper license and did not have a proper system installed for removing waste.
The factory had signage on its storefront indicating that it was a cooperative for raising goats. It turned out to be a factory that did industrial spray painting of bike racks, computer parts, and other items. It had been running for two months. After the violence against journalists, local authorities demolished the factory.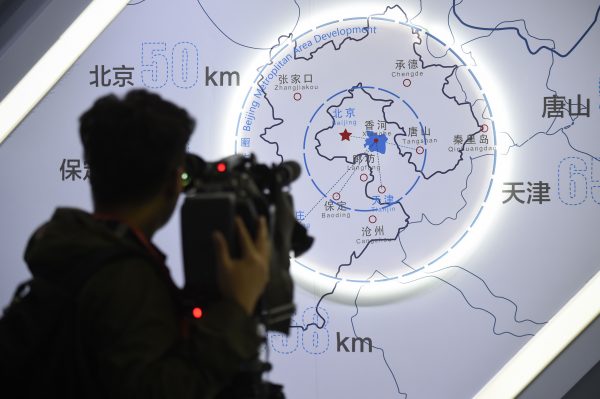 Reporters in China frequently risk such violence to do their jobs. Earlier this month, Chinese media revealed that a Shanxi Province television reporter was beaten while on assignment covering a hospital suspected of charging exorbitant fees for family members of deceased patients who wished to retrieve their bodies from the morgue for burial. When the reporter arrived at the hospital, about a dozen young men rushed forward and began beating him. He was then thrown into the morgue room where he was trapped for about 20 minutes before the suspects let him go.
In 2011, reporter Li Xiang in Luoyang City, Henan Province, was investigating the use of gutter oil (oil recycled from waste that is then used for cooking) by local businesses. While on his way home in September, he was attacked and stabbed multiple times. He died from the injuries. Authorities claimed that it was a botched robbery, but observers suspected that there was an ulterior motive behind the killing.
Recommended Video:
How Doctors in China Turn into Murderers