News Analysis
The Chinese Communist Party (CCP) hopes to pull off a problem-free Olympics in order to bolster China's international standing. In practice, this means around 11,000 people from around the world will be subjected to invasive surveillance and an extreme testing and quarantine regime, loaded with political and security risks—which may negatively impact athletes' performance.
The Chinese regime's culture of surveillance was made clear in a 2018 article in the CCP mouthpiece, the People's Daily, which claimed that the facial recognition systems throughout the country gave the authorities the ability to scan the faces of every single person in China, in just one second.
Olympic athletes and attendees will be required to use the My2022 mobile app, which officially monitors health but also grants the CCP access to personal data, audio files, health status, passport information, and medical and travel history.
Cybersecurity experts recommend that athletes and attendees to the games take a new phone with them and dispose of it after the Olympics. It is also suggested that they create a new email address and browser accounts using their new phone, in order to protect data they have stored in the cloud. The Canadian Olympic Committee has warned its athletes that the Olympics would be "a unique opportunity for cybercrime." The Olympic committees of the United Kingdom, Holland, Switzerland, and Sweden, among others, will provide their delegations with new devices, as well as cybersecurity training.
In China, sites like Google, YouTube, Twitter, and Facebook are blocked, as is Gmail. Olympic attendees can bypass the "Great Firewall" by using a virtual private network (VPN), but the official VPN and antivirus software of the games are Kingsoft VPN and QI-ANXIN, which raise questions about security. Kingsoft, a Chinese company, is a sponsor of the Winter Olympic Games. Western researchers have found that both apps actually gather data from any device they are attached to. This includes browser cookies, screenshots, GPS, MAC address, and applications.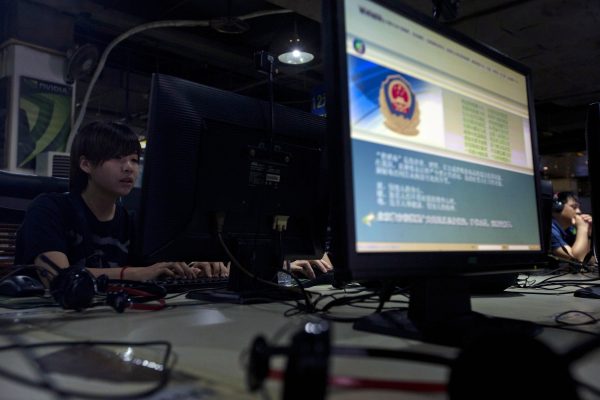 On Apple phones, QI-ANXIN automatically gains access to the camera and photo gallery, unless users specifically shut off access. Beijing claims that there is no spyware in the apps and that data will only be used for the Olympics. But the National Intelligence Law and Cybersecurity Law require all companies and citizens, both inside and outside of the country, to aid the CCP in intelligence gathering and to make all data available to agents of the CCP, upon request.
Beijing claims that the surveillance is necessary to enforce strict COVID-19 rules. However, these rules raise other questions regarding human rights and privacy, as well as about disrupting training and sleep, adding to the stress of athletes, as they prepare for the biggest competition of their lives.
The Olympics will be the largest COVID "bubble" ever attempted, surrounded by fences and guard towers. In preparation for the games, the CCP has maintained a policy of "zero COVID" by locking down entire cities due to a handful of cases. The measures have inflicted tremendous hardship on millions of Chinese citizens, which would seem to be contrary to the spirit of the Olympics.
The bubble will house 11,000 people—including athletes, officials, members of the International Olympic Committee and the media—who will be transiting through three competition locations 111 miles apart. Maintaining the integrity of the bubble and avoiding contact with the outside world will require pervasive surveillance and strict government enforcement. Olympic attendees and athletes are tested for COVID upon arrival and so far, Beijing has reported a 1.5 percent positivity rate, while 0.02 percent of tests inside the bubble have been positive, the IOC said in a statement on Jan. 19. Several thousand participants have already arrived.
According to the bubble plans, Olympic attendees will eat, sleep, train, and compete without ever having contact with the outside world. Quarantined areas will be heavily guarded by police. The ice events will be held in downtown Beijing where athletes will be housed and guarded most closely. The skiing and snow events will be held in other cities, and athletes will be shuffled back and forth in dedicated buses and train cars separated from the general population. The highways even have designated lanes where non-Olympic traffic is banned.
Athletes will be subjected to COVID tests daily and are required to wear masks at all times. Athletes who test positive and have symptoms will be sent to a designated hospital. Those who test positive but have no symptoms will be sent to an isolation facility. Athletes will only be permitted to return to the bubble after their symptoms have disappeared and they have had two consecutive negative tests. A close contact—someone who was exposed to an infected person for more than 15 minutes, without wearing a mask—will be subjected to testing twice per day. Consequently, testing positive or being deemed to have been exposed to a teammate who had tested positive could cause an athlete to miss his/her training or the event itself.
The intrusive surveillance technology is a clear violation of privacy, posing a data security threat. The quarantine and bubble procedures will certainly disrupt an athlete's preparation. And a single COVID test could end an athlete's lifelong dream. The Beijing Winter Olympics will be one of the most stressful events in history.
Views expressed in this article are the opinions of the author and do not necessarily reflect the views of The Epoch Times.