Australian timber has been roped into Beijing's widening trade embargoes against the country, just days after $2 million worth of lobster imports were held up at a Chinese airport.
Federal Agriculture Minister David Littleproud confirmed Beijing suspended exports of logs from Queensland and expanded its barley ban to Victorian company Emerald Grain.
The General Administration of Customs of China issued a warning notice saying it found a pest, the bark beetle, in imported timber from Queensland and has banned all log exports from the state, according to the South China Morning Post.
The Customs agency also claimed barley shipments from grain exporter Emerald Grain were contaminated with a grass-like weed. China stopped imports on Oct. 30.
A spokesperson from Beijing's foreign ministry confirmed the ban on timber and said "pests" were found in the timber on Nov. 2.
The suspensions come after it was revealed several tonnes of Australian rock lobsters were unable to enter the country and were held at a Chinese airport.
"Australia has strong regulatory controls that underpin the integrity and biosecurity of all products exported," Littleproud told AAP.
"We will work with the Chinese authorities to investigate and resolve these issues," he continued.
Timber Queensland CEO Mick Stephens told the Epoch Times, "We are seeking more details about the specific concerns raised and steps that can be taken to address these quarantine requirements in conjunction with biosecurity authorities."
The Epoch Times also reached out to Emerald Grain but did not obtain a response in time for publication.
This year, Beijing has rolled out a series of measures aimed at curbing Australian exports to China. The timing of the bans followed the Chinese Ambassador's public displeasure at Foreign Minister Marise Payne's calls for an inquiry into the origins of COVID-19.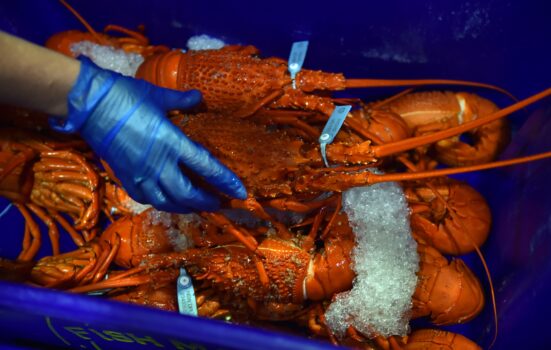 Subsequent trade strikes have targeted Australian barley, beef, wine, and more recently, coal and cotton.
CBH Group, the largest grain exporter in Australia, had its shipments suspended by the Customs agency in Sept. after "pests" were allegedly found.
There are concerns sugar, and copper exports could be next.
Michael Shoebridge, defence director at the Australian Strategic Policy Institute, said despite Beijing's coercive behaviour, it was worth noting confidence and attitudes toward the communist regime were plunging across 14 of the world's major economies (including Sweden, South Korea, Japan, and Germany).
"Over 70 percent of people in these countries have what Pew Research says are 'increasingly negative evaluations of China' that have reached 'historic highs' because of how Beijing is using its power during the pandemic and in its economic coercion of others," he told The Epoch Times on Nov. 3.
Shoebridge said the key message to countries who have experienced coercion from Beijing in recent years was how to rebuild their economies post-COVID in a way that does not rely too heavily on China.
"Otherwise we're simply giving the leadership in Beijing the tools to hold our economies, businesses and governments to ransom, in the active knowledge they will do so," he said.
"No market is so important that it's worth trading your sovereignty to access. Maybe lobsters and lumber are the way to get this message across," he added.
The Joint Standing Committee on Trade and Investment Growth is currently investigating whether the country is too reliant on one trading partner for exports and how it could potentially diversify.