Beijing Security Company Allegedly Detains Appellants
January 7, 2010 1:51 am Last Updated: October 1, 2015 9:00 pm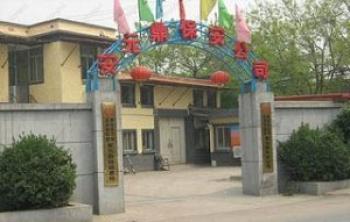 Anyuanding Security Service Company in Beijing has allegedly detained over 200 people from all over China who have appealed to the central government in Beijing due to injustices. Some have been detained for nearly 50 days. A company official has denied the allegations.
Ms. Chen Meilian, an appellant from Fujian Province who has been detained at Anyuanding three times, said that there are many large rooms around the courtyard occupied by the company, with each room often containing dozens of detainees. "These rooms are worse than [the police station's] detention centers. They are in poor condition. There is no shower, toilet, or drinking water." She said there were a large number of security officers around there.
Anyuanding Security Service Company is an enterprise established with special permission from Beijing Public Security Bureau's Domestic Security Bureau and the Beijing Administration for Industry and Commerce. It is located near the Appeals Office of the Supreme People's Court.
Ms. Li Benying, an elderly woman from Yunnan Province in her 70s, has been detained for 46 days. Mr. Qin Yuanfu from Guangxi Province has been detained for over 30 days. On the afternoon of Dec. 27, a few visitors from Henan Province were beaten when trying to visit a fellow appellant who was detained. Ms. He Baofeng from Yongzhou, Hunan Province was detained with her one-year-old son. They were picked up by security officers on Tiananmen Square and transferred to Anyuanding directly.
Chinese citizens are allowed the right to make legal appeals, but they are often frustrated upon arriving in Beijing.
The Epoch Times reached Anyuanding by phone on Dec. 28. The person who answered said there were a lot of detainees, and directed the reporter to the command center. The command center staff said all the detainees had been transferred to the custody of local police. She was not sure when they were taken away. When asked for more specifics, she said her supervisor could not be reached.
Another person who answered the phone at Anyuanding was sympathetic to the appellants. He said they had not violated the law yet were beaten. He gave the reporter a supervisor's phone number.
When contacted, a supervisor surnamed Liu denied the allegations firmly. He said, "Absolutely not! We have no appellants here!"
Read the original Chinese article.