Chinese Vice Premier Liu He announced this week that Beijing would stand by private enterprises. But experts say the Chinese regime is merely trying to "appease" the people and raise public confidence amid recent regulatory crackdowns on domestic businesses.
On Sept. 6, Liu addressed a forum via video and stated, "Guidelines and policies for supporting the private economy have not changed … and will not change in the future," according to state-run media Xinhua. The head of the market regulator later repeated Beijing's promise.
China affairs analyst Tang Jingyuan believes that curbing private enterprises while supporting the growth of state-owned firms is "a settled policy" that will not change under Chinese leader Xi Jinping.
"Liu He's reassurances are basically targeted at public opinion," he told The Epoch Times.
Beijing has rolled out new regulations in the past months that targeted several industries such as big tech, private education, entertainment, and gaming, and punishing those that allegedly disrupted the market order or violated consumers' rights.
Tang described the role of the Chinese Communist Party as "a bad cop," adding that the vice premier needs to "play the good cop" to ease the panic in the private sector and prevent another loss in public confidence.
According to Tang, the recent move has targeted large private enterprises, particularly tech companies with political ties that don't support the top leadership. Yet harsh purges of business leaders would lead to resistance from small- and medium-sized private firms and discourage capital flows, he said.
China's e-commerce giant Alibaba Group was hit with a fine of $2.8 billion in April for anti-competitive tactics. It came months after its founder Jack Ma delivered a speech in October 2020 that challenged Vice Chairman Wang Qishan, stating that China had "too many prohibitions and limitations with too few policies."
Regulators then halted Ant Group's initial public offering in Hong Kong and Shanghai in November that year. Ant Group is an affiliate company of Alibaba Group.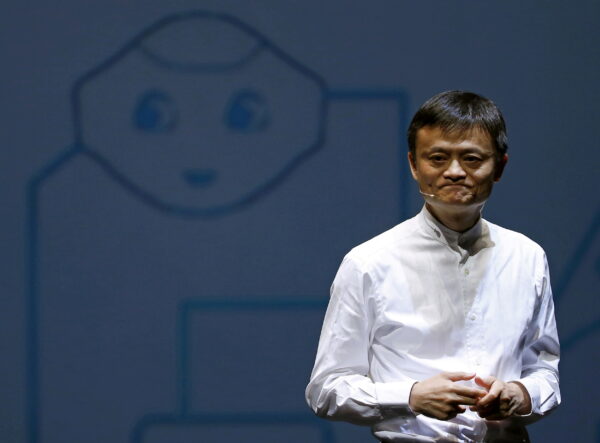 Former scholar from Harvard University Tao Ray said people are now afraid of making the wrong moves and being held accountable. "Everyone is waiting and watching, from local government officials to investors either in China or abroad," he told The Epoch Times.
Appeasement
An opinion piece, which was recently published on Chinese social media WeChat and widely circulated in state media, described Beijing's recent regulatory crackdown on various industries as a "profound change" and emphasized that whoever goes against the campaign would be cast aside.
"These regulations caused a bit of panic," Beijing-based independent journalist Gao Yu told The Epoch Times, calling the move "an overkill."
Following the new rules for online video games, e-commerce companies, celebrity fan clubs, and ride-hailing firms, Chinese leader Xi Jinping also proposed "common prosperity" at a financial conference three weeks ago in a bid to narrow the widening wealth gap.
Xi highlighted the approach of the "three distributions" in dealing with the problem of income inequality, a notion proposed by the Chinese economist Li Yining in 1994, which refers to the market, government policies, and voluntary donations.
Dozens of listed companies since then have pledged donations to society in response to Beijing's call to share their wealth. Alibaba Group announced on Sept. 2 that it would invest $15.5 billion by 2025 in support of the initiative.
"Appeasement policies need to be in place," Gao said, given the fact that private enterprises now take up a large portion of China's tax revenue and labor resources.
Liu also mentioned on Monday that the private economy contributes over 50 percent of tax revenue, over 60 percent of GDP, and 80 percent of urban employment in China.
"If private enterprises collapse, or flee with the money, or do nothing … [without capital flow] the very bad will come to China's economy," Gao said.
But there is a red line that the private sector cannot cross, she added, which is to obey the leadership of the Party.