News Analysis
China's online ride-hailing giant Didi Chuxing (Didi) announced on Dec. 2 it was delisting from the New York Stock Exchange and moving to Hong Kong, after being placed under four months official investigation. Didi's withdrawal is linked to China's secrecy toward data, as well as new stringent U.S. regulations involving Chinese companies on the stock market.
Didi's abrupt change, according to experts, was done under the duress of Chinese Communist Party (CCP) scrutiny.
The day before Didi's announcement of delisting, the Securities and Exchange Commission (SEC) finalized rules to implement the Holding Foreign Companies Accountable Act, signed by former U.S. President Donald Trump in December 2020.
"If you want to issue public securities in the U.S., the firms that audit your books have to be subject to inspection by the PCAOB [Public Company Accounting Oversight Board]," said SEC Chair Gary Gensler in a statement.
Wang Xianbin, director of Gasgoo Research Institute, told Reuters there might be a wave of delisting of China concepts stocks with big data, especially those involving national geographic information and personal information.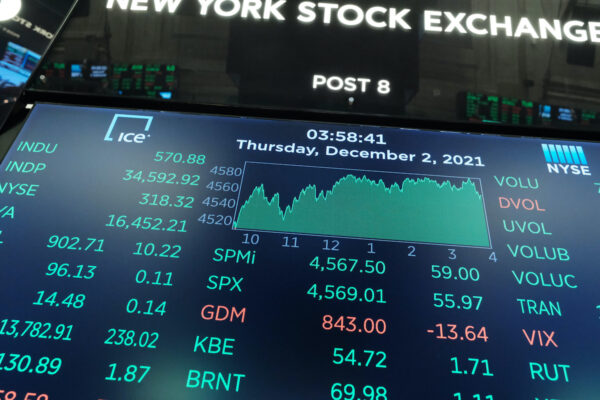 Before the delisting, Beijing had already begun investigating Didi under new cybersecurity laws coming into effect as Didi was joining the market.
On June 10, Beijing imposed the National Data Security Law, then a month later on July 10, issued a draft on cybersecurity censorship regulations. The regulations require that "operators with personal information of more than one million users who go public abroad must report to the cybersecurity censorship office for approval," according to state-owned media People's Daily.
Didi falls into that category.
The company debuted on Wall Street without any ceremony on June 30, in tandem with the new laws and regulations. At that time, the company had over 15 million daily users, according to a Sept. 16 report from the South China Morning Post. Reuters reported in 2018 that Didi had 550 million users in China.
The Chinese regime began surveilling the company several days later on July 2. Two days later, Didi's app was taken down. Then officials took down 25 apps related to Didi on July 9. On July 16, seven departments jointly overtook the investigation into Didi.
Protecting sensitive data is a primary focus for the CCP looking to shift companies to Hong Kong. Didi had large amounts of big data, including data for people involved in top state agencies, gathered since 2015, according to a July 8 report from Bloomberg. Two years later, Didi launched an app for tracking vehicle driving records.
"I think China has made it clear they no longer want technology companies listing over in U.S. markets because it brings them under the jurisdiction of U.S. regulators," the regional head of Asia at Cambridge Associates, Aaron Costello, told CNBC, the same day Didi delisted.
The U.S. jurisdiction includes inspection from the PCAOB, which China and Hong Kong "historically" do not comply with, according to SEC chair Gensler.
Costello added that he expects almost all of the U.S.-listed Chinese technology companies will be relisted in Hong Kong or on the mainland.
China's current security law stipulates that foreign securities supervisors cannot investigate and gather evidence in China, and any entity or individual cannot provide documents related to securities business activities outside of China.
The CCP may deny other large Chinese companies with sensitive big data to the New York Stock Exchange, Zhang Chengyu, the vice general manager of Beijing-based Shiji Hongfan Asset Management Co., told Reuters on Dec. 3.
Views expressed in this article are the opinions of the author and do not necessarily reflect the views of The Epoch Times.