Beijing Police Refuse to Register Gao Zhisheng's Missing Case
October 24, 2010 4:55 pm Last Updated: October 1, 2015 6:43 pm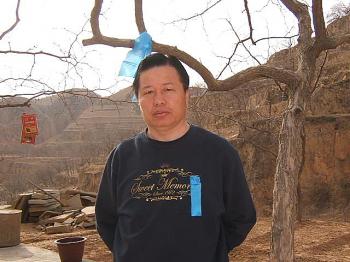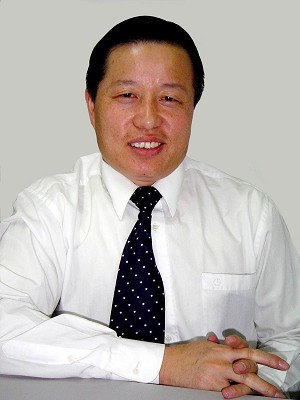 Well-known Chinese rights lawyer Gao Zhisheng has been missing in custody for over six months, and his family members are worried about his wellbeing. Accompanied by Beijing lawyers Teng Biao and Li Heping, Gao Zhisheng's eldest brother Gao Zhiyi recently reported the case to Xiaoguan Police Station in Beijing's Chaoyang District, but police refused to register the case or take a written statement.
Gao Zhiyi has not heard anything from his brother since he went missing on April 20, 2010. "No news at all—nothing whatsoever. I've come to Beijing looking for him, yet they claim they don't know," Gao's brother told The Epoch Times.
Li Heping stated that it is very unusual for Gao to have gone missing for several months. According to Chinese law, every citizen is entitled to basic rights, but communist authorities have kept silent on his whereabouts. Family members and rights activists are worried about Gao and are afraid that state police are brutally torturing him again.
In an interview with Sound of Hope Radio Network, Li Heping said that communist authorities often illegally torture petitioners, political dissidents, and rights defenders. Citizens are arrested for seeking redress of grievances. Lawyers who defend them are also implicated and persecuted.
"Torture is a common practice in China nowadays. A world renowned lawyer like Gao Zhisheng is subjected to cruel torture, let alone ordinary people," stressed Li.
Li Heping worries that the Chinese people cannot do anything about the communist state's illegal practices. "Another way to put it is that this is the regime's scoundrel way. What can you do about it?"
Recap of the Case
Gao has long volunteered to defend the rights of disadvantaged groups and individuals in China. In addition, he wrote an open letter to the National People's Congress and two open letters to Chinese communist leader Hu Jintao and Premier Wen Jiabao [www.theepochtimes.com/news/5-10-24/33667.html and en.epochtimes.com/news/5-12-16/35876.html] in support of Falun Gong practitioners persecuted in China.
As a consequence, he was kept under surveillance and followed by communist special agents until his arrest. In December 2006, he was sentenced to three years in prison and five years of probation for "inciting subversion of state power." After his arrest, Gao's family members were constantly harassed, monitored, and even kidnapped.
In 2009, in the article "Dark Night, Dark Hood and Kidnapping by Dark Mafia," which was published on the Internet, Gao Zhisheng described the heinous torture inflicted on him by police during his imprisonment in 2007, including cruel beatings, shocking his gentiles with electric batons, damaging his eyes by blowing cigarette smoke into them for hours, inserting toothpicks into his penis, etc. Gao's exposé shocked the international community.
Gao was again forcibly kidnapped by police on Feb. 4, 2009, and his whereabouts are still unknown. Though he was seen briefly at Wutai Mountain, known as a Buddhist retreat in northern China, in March 2010, he went missing again in mid-April.
Subjected to persistent harassment, Gao's wife and two children fled China in early 2009. They currently live in the U. S.
Read the original Chinese article.