Five American colleges have undisclosed ties to a leading Chinese military research university sanctioned by the United States, according to a recent Washington Free Beacon report. One defense expert says that the U.S. must sever such ties and partnerships to protect American national security.
The report showed an internet archive record of a partnership between China's top military engineering school Beihang University and five American universities.
Beihang, also known as Beijing University of Aeronautics and Astronautics, is one of China's seven major defense research universities. In 2001, the U.S. Department of Commerce slapped sanctions on Beihang due to its link to the military and involvement in rocket systems and missile development.
Partnering with such a university puts U.S. national security in danger, said Tzu-Yun Su, director of the National Defense and Resources Department of the Institute for National Defense and Security Research of Taiwan, in an Aug. 4 interview with the Epoch Times.
"The U.S. Department of Defense and other government entities often assign its key research initiatives to universities," he said. "The Defense Advanced Research Projects Agency (DARPA) of the Department of Defense, for example, funds universities like MIT to execute research on emerging technologies like artificial intelligence."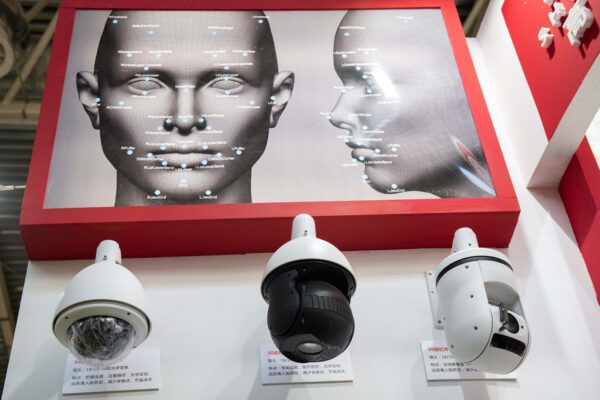 It is difficult to gain access to such sensitive technologies through official channels, Su said.
"So, China has used American colleges as a way to acquire such technologies indirectly," he said. "Their tactics include collaborations on research projects and sending Chinese students to the related programs in key American universities."
Of the five universities found teaming up with Beihang, at least four receive DARPA funds for research on cutting-edge technologies, including AI, neuroscience, robotics, and cybersecurity. These universities are Carnegie Mellon University, Columbia University, Rose-Hulman Institution of Technology, and the University of Michigan.
"China aims to accomplish two goals through relationships with the American colleges," Su said. "One is to acquire the technologies. The second is to skew the opinions and attitudes of American academia."
Though the U.S. put Beihang on the export control blacklist 20 years ago, more serious actions to prevent the infiltration through the educational system started during former President Donald Trump's term.
In 2018, the State Department shortened the length of visas for Chinese graduate students studying aviation, robotics, and advanced manufacturing to help prevent espionage and intellectual property theft. In 2020, Trump issued a proclamation banning the entry of Chinese students and researchers having ties with the People's Liberation Army.
The ban continues under the Biden administration. In July, more than 500 Chinese STEM students were rejected over security concerns.
Su said these measures will effectively reduce espionage and technology theft through colleges, but more needs to be done.
"The U.S. should continue to vet the visa applications of Chinese nationals. The college security offices should also implement educational and ethics programs designed for Chinese students," he said.
"The academic realm was rarely associated with national security in the past," Su said. "China took advantage of the academic freedom of this country, and infiltrated softly and deeply while the American academia was unguarded… This has been a weak link of national security."
Su said the Chinese Communist Party (CCP) infiltrates everything, everywhere. "Curbing the CCP infiltration in every area is becoming daily more critical for America," he said.