Commentary
Beijing has Africa in its sights because the continent has the resources it needs to realize its great power ambitions. Consequently, huge energy has been invested into growing the Belt and Road Initiative's (BRI) penetration into Africa.
The core focus of BRI in Africa has been the building of railways, roads, ports, airports, and power plants to service Chinese-owned mines, oil fields, and farms that send product to China.
However, an often overlooked feature of the BRI is Beijing's attempts to copy America's soft power model. On balance, China's soft power efforts have failed in most regions of the world. But in Africa, Beijing has had much success.
One reason why Beijing's soft power has worked in Africa is that across the continent, there exists a deeply embedded narrative of anti-colonialism. More importantly, the African version of this narrative has been heavily modified with a Marxist interpretation of imperialism.
This view demonizes capitalism and emphasizes a villain-victim narrative in which European imperialists in the past exploited Africans. For most Africans, this anti-colonial worldview contains an inherent mistrust of the white Western capitalist.
Beijing's soft power machinery in Africa has learned to make use of this antipathy towards Westerners and capitalism, including the Chinese Communist Party (CCP)'s own version of the race card, which suggests a natural Afro-Asian affinity due to the supposed shared victimhood of both regions at the hands of Western imperialism.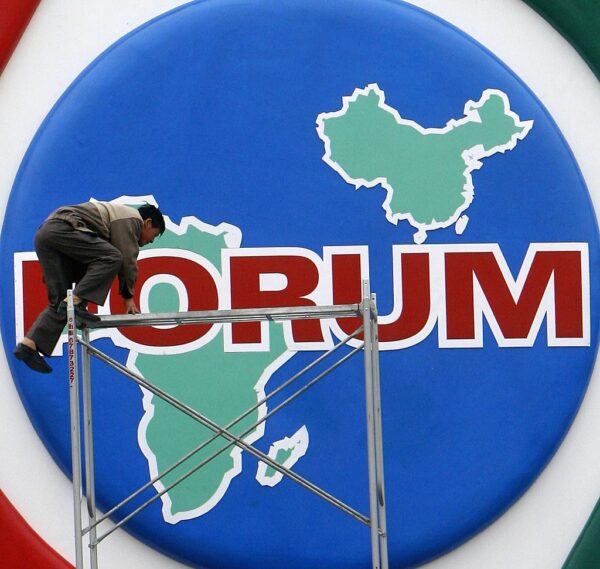 But Beijing's soft power successes in Africa are not only due to this "shared victimhood" narrative. China has also invested heavily in creating its own media infrastructure in Africa, in transferring Chinese media workers there, and incorporating locals into Beijing's media networks.
A recent innovation is collaborating and entering partnership deals with African-owned media—it seems Beijing has learned that soft power works best when media voices look independent. 
November 2021 saw two important new developments in the expansion of China's soft power machinery.
One was the opening of China Media Group (CMG) offices in Nairobi, Kenya. Secondly, tied to this opening was the launch of a CMG Media Cooperation Forum.
This Nairobi forum brought media professionals together from 40 African countries and produced signed deals with 36 media organizations across the continent, including collaboration agreements; content sharing agreements; co-creation agreements; and agreements for China to provide its partners with technical training.
The forum draws attention to just how much money Beijing is throwing at its soft power campaign in Africa.
Nairobi has become a hive of soft power activity over the past decade, beginning when China Global Television Network (CGTN) built its African headquarters in the city. The opening was 2012, and it operated as an English-language news service to compete with the likes of BBC and CNN.
CGTN allowed Beijing to speak directly to Africans instead of having to rely on intermediaries like other media companies.
CGTN Africa also set up bureaus in Johannesburg, Lagos, and Cairo. Significantly, the network overwhelmingly uses African journalists, which gives its news programming more appeal and credibility with local audiences.
The China Daily newspaper also has offices in Nairobi and Johannesburg, while Xinhua News Agency runs the largest foreign correspondent network in Africa, with major offices in Nairobi and Cairo. There's even a Beijing-run radio station in Nairobi, RCI 91.9FM.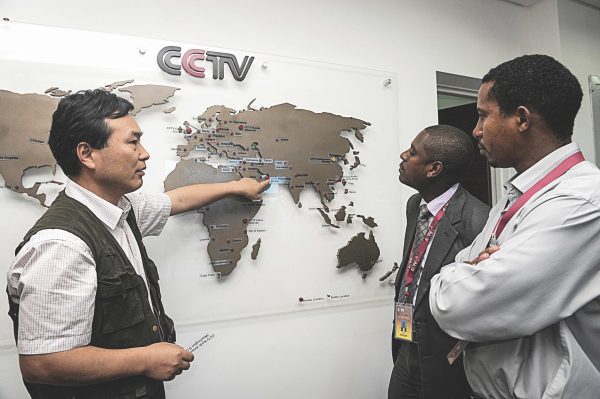 Nairobi also hosts the head office of Chinese digital satellite television service StarTimes, which offers multiple channels (including popular sports channels). StarTimes moved into Africa in 2007 and now has 33 million users across 30 African countries. By offering cheap packages, StarTimes has become especially popular in rural areas.
These efforts have also seen Chinese-backed media employ hundreds of African journalists. Many Africans are now routed through journalism training and exchange programs that take them to China for periods ranging from 2 weeks to 10 months.
Beijing selects left-wing Africans for these programs. The result is a growing cadre of China-trained journalists (and not all of them work exclusively for Beijing-run media).
By running a large network of Beijing-employed journalists based in Africa, the regime has been able to supply free news content to African media. This has provided Beijing with a powerful propaganda tool.
School-level, Chinese-language programs have also been rolled out, and as the number of Chinese-speaking Africans grow across the continent, their soft power machinery identifies the smartest who are then offered scholarships to go and study further in China.
The latest CMG Cooperation Forum is a major step forward in growing this capacity for influence. Already one sees how content sharing agreements have resulted in Beijing-produced news being run unedited in African partner media organizations.
Similarly, co-creation agreements create huge soft power potential. One example is a Beijing-built television studio for the Kenya Broadcasting Corporation Studios, which facilitates joint productions.
The global switch from analogue to digital media was also creatively used by the CCP to spread its influence. It moved quickly to ensure African countries used Chinese digital technology to build new infrastructure.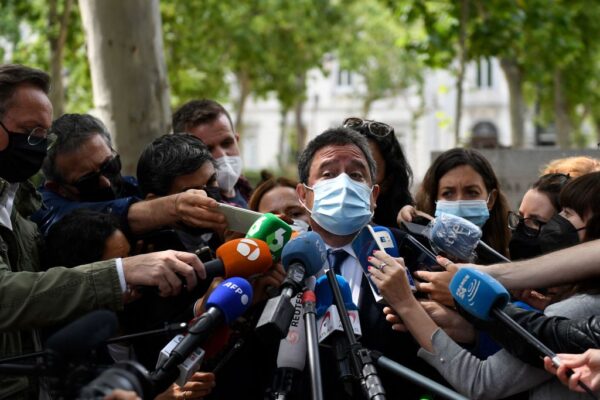 The provision of Chinese technicians and training courses encouraged Africa's adoption of its digital technology. The fact there is now a reliance on Chinese-built digital platforms is a real success story for the CCP on the continent.
Beijing has every reason to be well-pleased with how successful its soft power initiatives have been.
Importantly, with every soft power success, the narrative of shared Afro-Asian victimhood at the hands of Western imperialism is strengthened, yielding a true win-win situation for the CCP.
But entwined with this success is the great irony that for every BRI and soft power advancement, Beijing edges closer to becoming the very imperialist power coming to exploit Africa and its resources. 
Views expressed in this article are the opinions of the author and do not necessarily reflect the views of The Epoch Times.