Beijing's Auto Market Slows Down after the 2008 Olympics
September 11, 2008 1:15 am Last Updated: October 28, 2008 7:42 am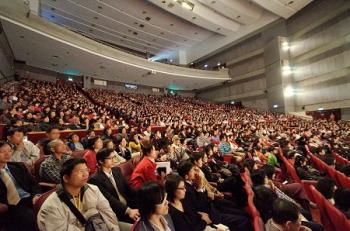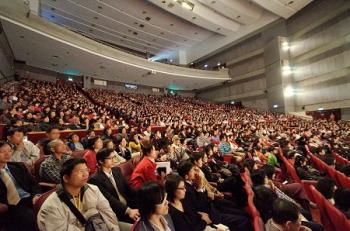 After the Beijing Olympic Games ended, there has been a series of negative effects on businesses in China, including the downturn of the tourism industry and the slowdown in the real estate market, but the automobile industry has been hit the hardest.
The traffic restriction policy[1], established because of the Olympics, caused car sales to be reduced greatly. This August's automobile sales have been the lowest of the year.
Hong Kong Ming Pao reports that very few customers have been seen recently at the Asian Games Village Auto Market and Nansihuan Auto Market and many brand name auto dealer shops had to temporarily close because of lack of customers.
A sales representative of an automobile exhibition center revealed that car sales of August have been the lowest of the year. He stated that they usually sell around 80 cars each month, but only about 30 cars were sold in August.
Ming Pao reports that analysts believe the downturn of the auto market has a direct relationship to the still-in-effect traffic restriction policy. Mr. Su, the manager of the Asian Games Village Auto Market, remarks that sales have decreased immensely since the policy was established.
"No one wants to buy a car and only be able to drive it every other day," he said.
The price of gas has more than doubled in the past five years: Currently, Beijing's No.93 gasoline is 6.2 yuan (US$0.907) per liter, compared to 3.02 yuan ($0.442) per liter in 2003. According to autofans.com.cn, most of the consumers who are sensitive of change of gasoline price are private car owners, 21 percent of them claimed to give up plans of purchasing cars due to high gas price.
The Shanghai Stock News of September 9 reported that through August, the national passenger car sales totaled 434,271 sales, which is a 5.4 percent decrease from around the same time a year ago. This is also the first time in four years that car sales, through August, were lower than the previous year.
—————————————————————————–
Note: [1] This is a reference to the anti-smog and "hazardous materials" restrictions, which went into effect in August for the Olympics and are to remain in effect for approximately two months.
Read the original article in Chinese