After a massive fire broke out in a low-income neighborhood of Beijing on Nov. 18, authorities have been evicting residents in an apparent attempt to clear poor migrant workers out of the city.
The fire, which broke out in Daxing District, an area where many factory workers live in low-rent apartments, killed 19 people and injured eight, according to state media.
In the ensuing days, residents in different Beijing neighborhoods have uploaded videos and online posts documenting eviction notices by local authorities. Police are shown kicking down doors and forcing residents onto the streets with nothing but their suitcases. Eyewitnesses and Chinese media estimate that tens of thousands could be affected.
Hu Jia, a prominent human rights activist in Beijing, said that the authorities are taking advantage of the disaster—which happened in a building without proper fire safety measures—as an excuse to clear out cheap apartments.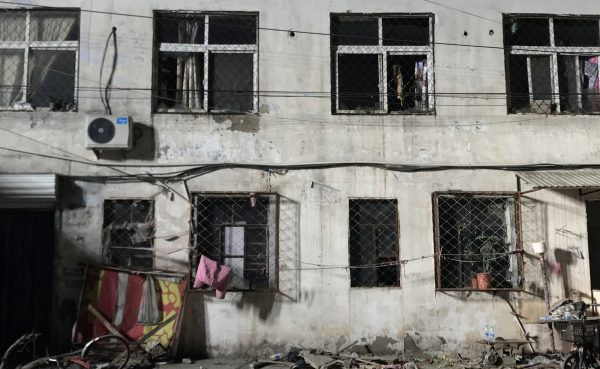 "It doesn't matter whether you have done the legal procedures, whether or not you have the necessary fire safety measures. Even if you do, now is the time for you to move out, so you have to leave," he told The Epoch Times.
"Some have their children with them. It's so cold outside. How can the children bear it? Today, there have been several who have fallen sick with a fever or cold."
Earlier this year, Beijing authorities announced plans to cap the city population at 23 million "long-term" residents by the year 2020, in an effort to stem the growing influx of migrant workers into the crowded city. Migrant workers are a category of people who do not possess an official residency permit in Beijing, but have traveled to the capital, typically from rural areas, in search of work.
The fire seems to be the ideal opportunity for authorities to now clear out low-income workers, street hawkers, and out-of-town petitioners who stay in the capital to file grievances. These groups often live in low-rent housing located in Beijing's outer suburbs and are often referred to as the "low-class" population.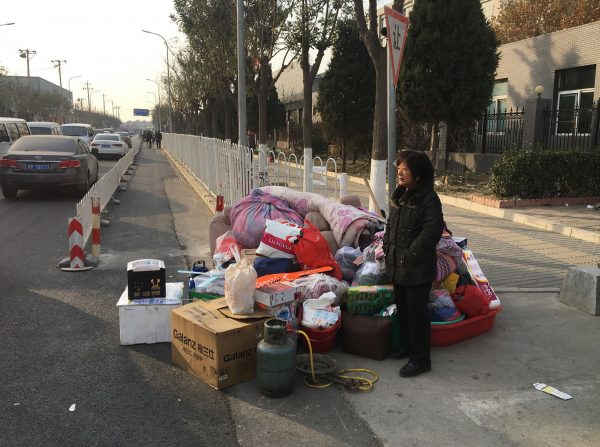 One netizen posted a notice from Daxing District authorities stating that beginning on Nov. 21, apartments and rented homes would be cleared out.
In nearby Fangshan District, a petitioner with the surname Ma told The Epoch Times that her rented house was slated to be demolished next March. But after the fire, her landlord called and said she had to move now.
Another resident, Ms. Zhang, told The Epoch Times that she owned a house in Shunyi District, located near the Beijing International Airport. Her family lives there, and she also rents out rooms to airport workers. Zhang said that on the evening of Nov. 20, about 20 police and other plainclothes officers entered her neighborhood and gave notice that everyone must move out with their belongings. The police violently barged into homes and sealed doors, she said.
"It started at 9 p.m. and continued until about 1 or 2 a.m. It is like exterminating people," she said. The rent was Zhang's main source of income, and she is worried about her future.
On Nov. 24, students from several university campuses released an online petition asking Chinese authorities to set up temporary housing for people who have been forced out of their homes.
Chen Han, Yi Ru, and Gu Xiaohua contributed to this report.