Beijing against Official Communication between U.S. and Taiwan
January 7, 2007 Last Updated: January 7, 2007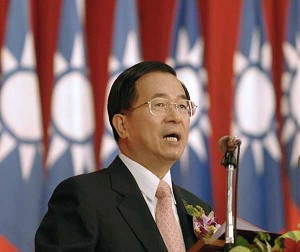 BEIJING-A possible stop in the U.S by Taiwan President Chen Shui-Bian on his way to the Republic of Nicaragua has resulted in Beijing restating its standpoint against any official communication occurring between the U.S and Taiwan. Beijing hopes the U.S. will turn down Chen's transit stop and thereby "not send the wrong message about Taiwan's independence."
The new Nicaragua President Daniel Ortega is having his inauguration on Jan 10. According to a media report, Chen will visit Nicaragua and may stop by Los Angeles and Miami.
In a press release on January 4, Liu Jianchao, spokesperson for China's Ministry of Foreign Affairs, said the Chinese regime strongly objects to any form of official communication between the U.S. and Taiwan.
With the upcoming meeting between the U.S. and Japan in February to discuss emergency plans for the ensuing crisis between China and Taiwan, Liu stated that Beijing is paying very close attention, "Taiwan is a undividable part of China and Japan should strictly follow the principle of 'one China' when making any arrangements and discussing considerations involving Taiwan."
The Japan Kyodo News reported that the U.S. and Japan reached a basic agreement on responding to emergency issues between China and Taiwan. The Japanese and U.S. officials from foreign affairs and national defense departments will meet in February to discuss mutual response plans by the U.S. military and the Japan Self Defense Force regarding this issue.