Beijing has officially admitted it is running a trade war against Australia to punish the nation for not siding with the communist regime on political and ideological grounds.
Beijing has previously stated its trade sanctions and bans on multiple Australian goods like beef, wine, barley, timber, and coal, were due to poor quality control and pests, or other non-political reasons.
However, the spokesperson for the Chinese Communist Party's (CCP) Ministry of Foreign Affairs, Zhao Lijian, told reporters point-blank on July 6 that Australia would not be able to freely trade and profit from China while it stood against it on international affairs.
"We will not allow any country to reap benefits from doing business with China while groundlessly accusing and smearing China and undermining China's core interests based on ideology," Zhao said.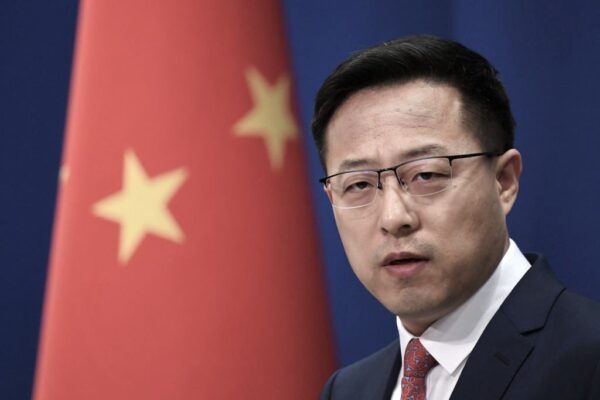 Zhao also blamed the Australian government for its industries losing business, saying that the trade sanctions were justified as Australia had stood against China and supported other countries and that as a result, "its people would pay for misguided government policies."
The CCP's spokesperson's comments come amid worsening tensions between Australia and China after the Australian government's call for an inquiry into the origins of the Chinese Communist Party (CCP) virus in April of 2020 angered the CCP who accused Australia of "pandering" to Washington.
It also escalated the CCP's pre-existing frictions over the Morrison government banning of Huawei from Australia's 5G network following concerns regarding its potential for espionage, and Australia's strong stance on China's behaviour in the South China Sea.
Australia had previously declared that China's claims in the South China Sea had "no legal basis" and were invalid.
The rift has also been widened by Canberra's announcement it would be tearing up the Belt and Road Initiative deal between Beijing and Victoria as it was inconsistent with Australia's foreign policy.
CCP's Foreign Ministry Spokesperson Wang Wenbin responded to the announcement by telling Australia that it needed to redress its mistakes and change course.
Treasurer Josh Frydenberg defended Australia's actions, saying that Australia would not give way to Beijing's economic coercion nor prioritise the financial benefits of maintaining a positive trade relationship with the communist regime.
"We will not put economic interests first, we will put the broader national interest first," Frydenberg told reporters.
"That means standing with a very clear and consistent sense of where our national interest is and that is what we have done under Prime Minister Morrison."
AAP contributed to this report.