Bega Cheese has completed a multi-million takeover of Lion Dairy, bringing a suite of iconic brands back under Australian ownership.
Bega Cheese paid $534 million (US$413 million) for the company from Japanese beverages giant Kirin Holdings.
Bega's Executive Chairman Barry Irvin confirmed the news in an investor update (pdf) on Monday.
"Today is a significant day in the history of Bega, the acquisition of Lion Dairy & Drinks doubles the size of the company with revenue of $3 billion and brings together great brands including Bega Cheese, Vegemite, Dare, Farmers Union, Dairy Farmers, Yoplait, B honey, Big M, Masters, Juice Brothers and Berri," Irvin said.
"This goal of creating a great Australian food company with the capacity to service our customers in Australia and around the world took a major step forward today," he said.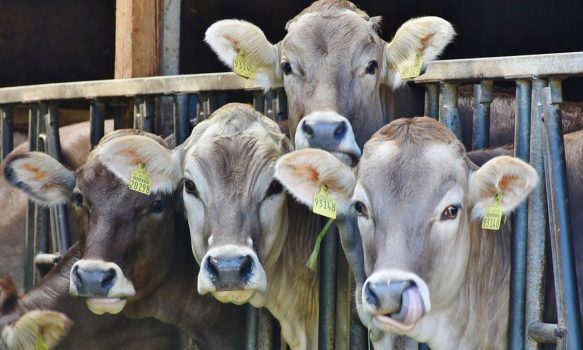 Lion Dairy made headlines in August after Treasurer Josh Frydenberg decided against approving a $600 million sale of the company to the scandal-ridden dairy giant China Mengniu Dairy Co.
Frydenberg made the decision against the advice of the Foreign Investment Review Board which initially approved the sale.
Bega Cheese came in soon after to make its own offer for Lion Dairy.
Frydenberg's decision came amid heightened scrutiny of Chinese-backed entities looking to buy Australian-based assets and companies.
Earlier this month, the treasurer blocked the proposed sale of Melbourne-based construction giant ProBuild to the Chinese state-owned China State Construction Engineering Corporation for $300 million.
The sale was rejected on the "grounds of national security," sparking a strong rebuke from Chinese foreign ministry spokesperson Zhao Lijian, who claimed Australia was politicising trade and investment issues and violating market principles.
"It is a mistake to politicise normal commercial cooperation and seek political interference in the name of national security," he said.
The Chinese Communist Party's (CCP) Military-Civil Fusion doctrine means private entities and technologies can be repurposed by the communist regime for military use.
What normally should be considered private foreign investment, instead raises major geopolitical and national security concerns.
It prompted warnings from Queensland Member of Parliament George Christensen who said: "Quite frankly, no strategic asset or infrastructure should be owned, built, designed, or have anything to do with any company that is linked to the CCP."
"It is just a national security risk, full stop," he told The Epoch Times.