Stunning before-and-after footage has emerged of Mexico Beach, Florida, which was hammered by Hurricane Michael.
Weather Channel forecaster Chris Dolce posted the footage, showing the Florida Panhandle city's structure's "completely gone" in the wake of the Category 4 hurricane.
Before and After: Structures completely gone in Mexico Beach, FL. #HurricaneMichael #Michael Imagery Source: https://t.co/2NfG2A0Iwu pic.twitter.com/zZkCPDv2eI

— Chris Dolce (@chrisdolcewx) October 10, 2018
Other before-and-after footage emerged.
https://twitter.com/GregPostel/status/1050403962938150912
Panama City, Apalachicola, and Port St. Joe were all hard-hit during the storm, which had 155 mph winds.
This is (was) a house in Mexico Beach before Michael hit pic.twitter.com/LFmJgW5SZ9

— Brian L Kahn (@blkahn) October 10, 2018
Mexico Beach is "gone. It's gone," said Brooke Baldwin, the CNN reporter in the video at the top of the article. "It's obliterated … it's awful to look at."
She captured the storm via a helicopter.
"I've never seen anything like this … I see smoke in the distance. This is all Mexico Beach," she added.
The footage showed numerous homes totally destroyed by the hurricane's winds and storm surge. Trees were also flatted by the storm.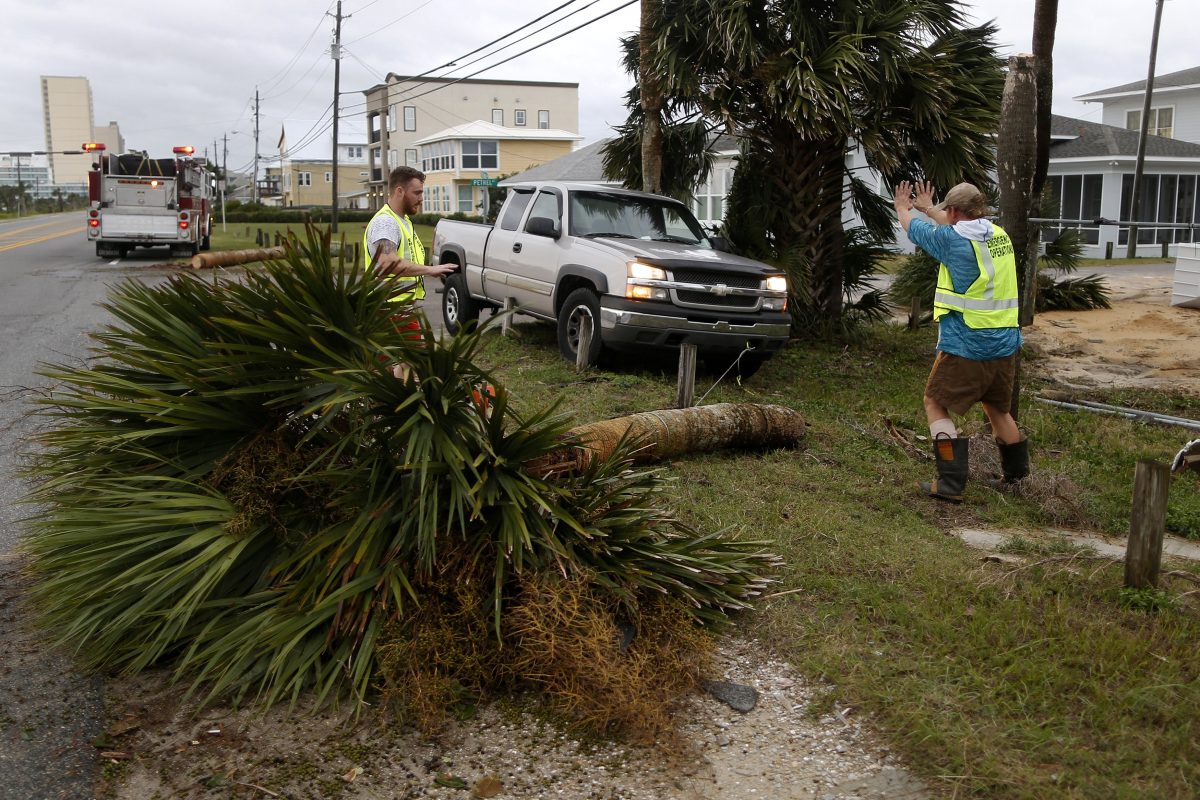 Hurricane Michael, now a tropical storm, hit near Mexico Beach at around 2 p.m. on Oct. 10 with 155 mph winds, according to the U.S. National Hurricane Center (NHC). That's enough to make it a strong Category 4 storm, but some meteorologists said that the storm's minimum central pressure of 919 millibars could make it a Category 5 storm. A Category 5 storm is defined by 157 mph or greater winds. Some forecasters said that Michael was likely the strongest hurricane to hit the Florida Panhandle in recorded history, and meanwhile, it was one of the strongest storms to hit the United States in history.
"Mexico Beach took the brunt," FEMA Administrator Brock Long said via the Weather Channel. "That's probably ground zero."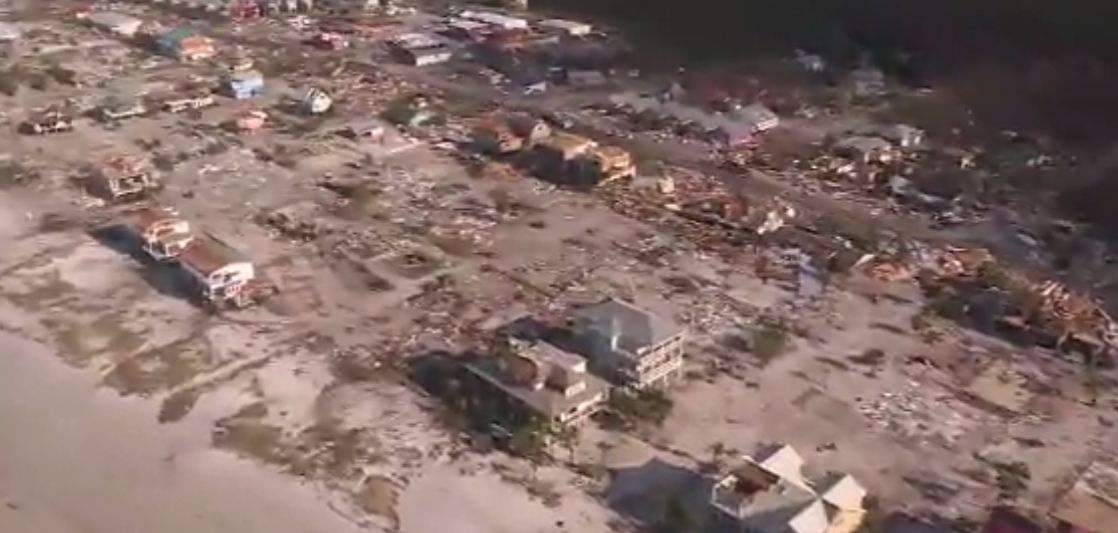 The NHC said the storm is currently swirling over North Carolina and South Carolina, producing heavy rainfall and high winds.
According to reports on Oct. 11, at least two people died during the storm. More than 900,000 customers were left without power in the southeastern United States.
"This morning, Florida's Gulf Coast and Panhandle and the Big Bend are waking up to unimaginable destruction," Gov. Rick Scott told The Associated Press. "So many lives have been changed forever. So many families have lost everything. … This hurricane was an absolute monster."
Scott urged Floridians not to go home yet due to search-and-rescue and recovery efforts in the area.
"I know you just want to go home. You want to check on things, and begin the recovery process," Scott told AP. But "we have to make sure things are safe."
Long said that now, search-and-rescue operations are a priority, adding, "The power's not going to be on for a while," the Weather Channel reported.