NAIROBI, Kenya—When he was growing up in a small town in Uganda, Allan Herbert didn't feel he was different from his friends.
He enjoyed a normal childhood, playing with friends at school and in the village. That was, until one day, a boy from his class started confronting him, and making fun of his skin color. The teacher wanted to punish him, but Herbert protected him.
"I asked the teacher not to punish him but leave him alone because I was sure he was not aware of what he was doing," Herbert said.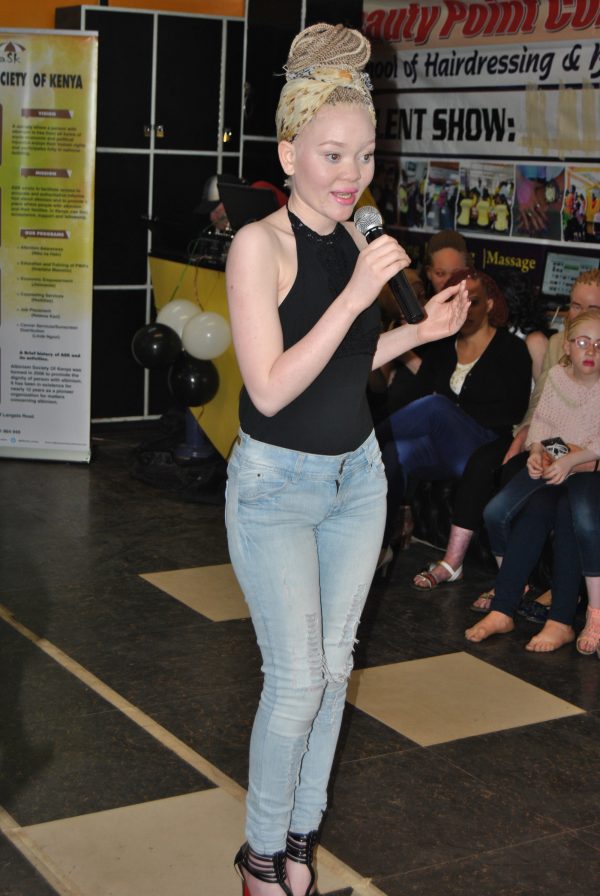 Herbert has albinism, a genetically inherited condition that is very rare, affecting approximately one in 20,000 people worldwide. People with the disorder lack pigment in their skin, hair, and eyes.
Since then, the 24-year-old journalism student has moved to Nairobi, Kenya. Here, he says, even though he has experienced some mistreatment, it hasn't been direct. He says he can only recall one incident, while he was boarding a bus to the city from his estate.
"The bus was left with only one open seat before it left for town, and I decided to board it, so that I could be fast. A lady was seated next to the vacant seat and when she saw me, she stood up and walked out of the bus. I didn't take that positively," Herbert said.
Albinism Pageant
People with albinism have long been persecuted in the sub-Saharan part of Africa, with East African communities taking the lead in these abuses.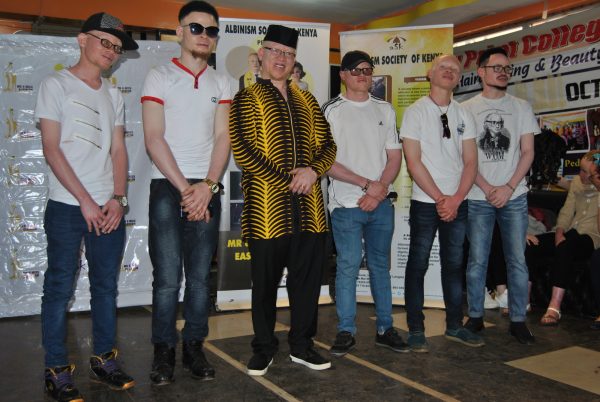 For this reason, the Albinism Society of Kenya organized the world's first Mr. and Miss Albinism Kenya pageant in 2016. This year, the competition was extended to include the East Africa countries of Uganda and Tanzania. When Kenya held its auditions in Nairobi on Oct. 27, Herbert was picked to stand among Kenya's 10 representatives in the pageant.
Each county will present five women and five men for the final pageant. Tanzania held its auditions in Dar es Salaam on Nov. 3, while Uganda determined its final candidates on Nov. 10 in Kampala. The final 30 contestants will meet in Nairobi on Nov. 30, with the two winners to be crowned Mr and Miss Albinism of East Africa.
According to the United Nations Human Rights Office of the High Commissioner, "Persons with albinism are a unique group whose human rights issues have generally gone unnoticed for centuries; the result being deeply engraved stigma, discrimination, and violence against them across various countries."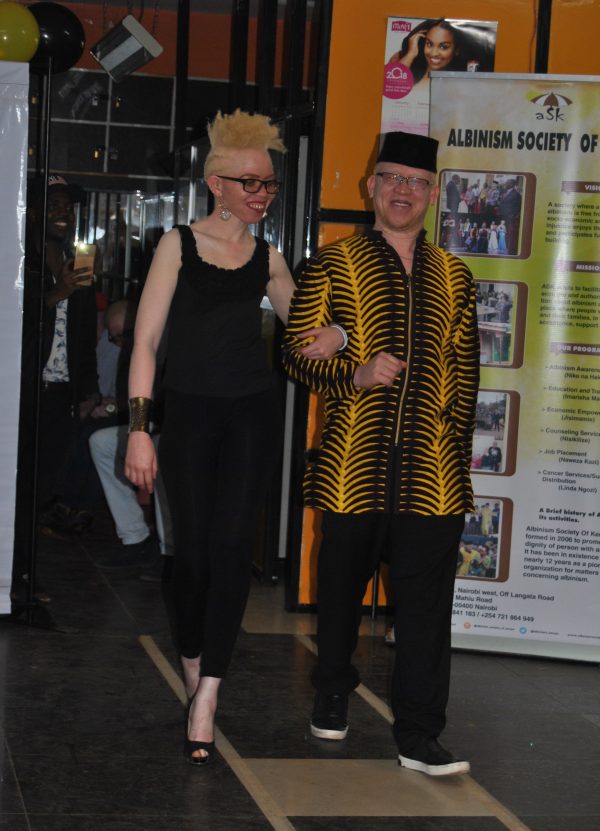 Progress is being made in combating discrimination, most notably in the involvement of people with albinism in the development agenda. Tanzania, for example, became the first county in the world to have a person with albinism elected to parliament. Kenya now has a senator and a judge of the High Court with albinism.
"The dream is to have a Mr and Miss Albinism Africa and, of course, one for the whole world so as to showcase the beauty, talent, and competence of persons with albinism who might have low self-esteem, who have been rejected and who have not been given an opportunity," said Sen. Isaac Mwaura, who is the founder of the Albinism Society of Kenya and the driving force behind the 2016 pageant and this year's Mr. and Miss Albinism of East Africa competition.
"Kenya, being a leader in the fight against discrimination of persons with albinism in the whole of Africa, is the only country that has put in place a proper program for persons with albinism by government, through the work of the Albinism Society of Kenya," said Mwaura, who is Kenya's first parliamentarian with albinism. "We would want to really teach the world about the inclusion of persons with albinism and also to showcase what is it that we require in society in terms of them attaining their full potential."
On Dec. 23, 2015, the United Nations General Assembly adopted resolutions that would encourage member states to continue to "meet their obligations to uphold the rights of persons of albinism, including the rights to life, liberty, security of person, education, work, an adequate standard of living, and the enjoyment of the highest attainable standard of physical and mental health."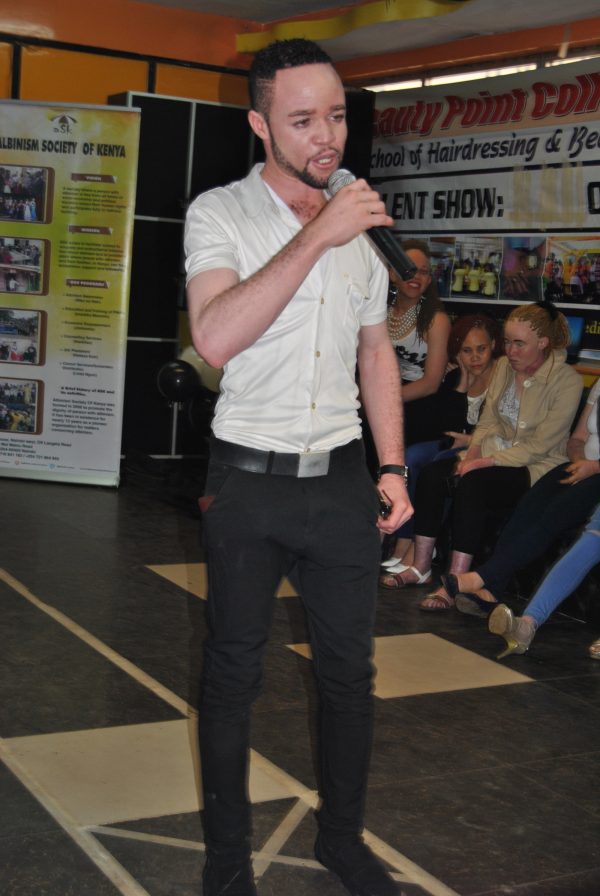 As for Herbert, he's hopeful that he'll win the Mr. Albinism East Africa title, so that he can further his dream of producing a show that will focus on having minority groups tell their story.
"The stories of most persons with albinism are being told in a more negative way, especially by the media. My show would give them, and other minority groups, a chance to be heard and included," he said.