Ellis Ross, a candidate in the BC Liberal Party leadership race, is coming to the defence of a fellow candidate who is being targeted for his conservative opinions, saying the party should maintain its "big tent" and not shun the candidate.
That candidate, political outsider Aaron Gunn, declared his intention to run for leadership of the party on Oct. 8 and received immediate flak from the ruling B.C. NDP, which accused him of expressing "harmful views."
A few days later, a rival in the leadership race, Vancouver-Langara MLA Michael Lee, took a similar position, seeking to prevent Gunn from competing.
"Aaron Gunn has the right to express his views, but the BC Liberal Party has a responsibility to not give a platform to intolerant views like those he's shared. I urge candidates to affirm inclusive values & join me in calling for his candidacy to be rejected," Lee said on Twitter.
Ross, MLA for Skeena, reacted to Lee's suggestion by writing a letter to the Leadership Election Organizing Committee, pleading for Gunn to be allowed to compete if he meets the qualifications established by the party.
"[Our party] needs to change so as to re-establish ourselves as a big tent party which welcomes ideas from across the political spectrum," Ross wrote. "After all, the decision as to who should be the next leader must remain where it belongs – in the hands of BC Liberal Party members."
The BC Liberal Party is not a typical liberal party as it also embraces conservative positions.
Gunn, an independent journalist and conservative advocate who produces and directs the online series "Politics Explained," expressed his gratitude for Ross's gesture, saying, "This is what leadership looks like."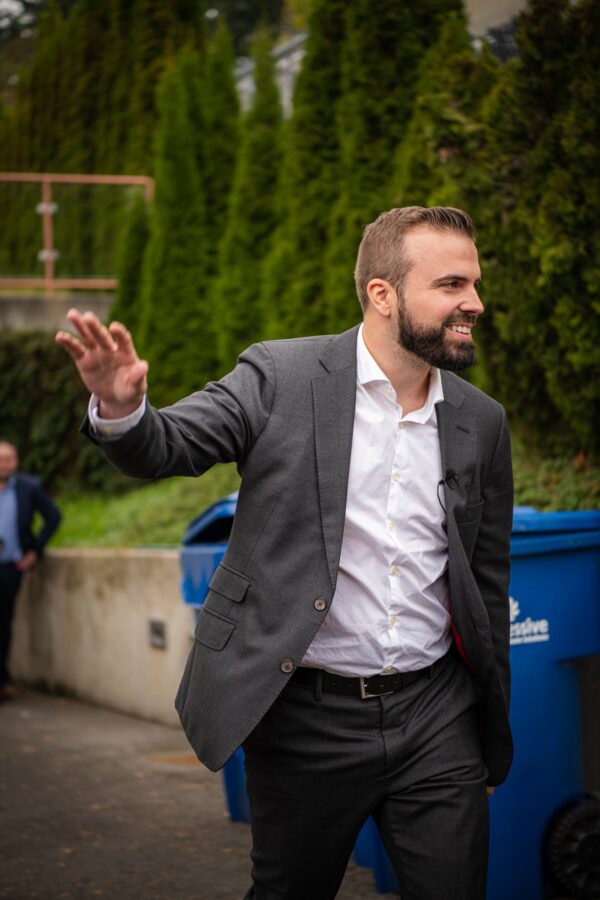 "Thank you Ellis Ross for your strong and principled stand today regarding my application and inclusion in the BC Liberal Leadership race. You are a true leader and someone I look forward to sharing the stage with in the months ahead," he said on Twitter.
In a Twitter post on Oct. 14, Gunn accused Lee of saying one thing and doing another, claiming that Lee had previously told him personally that he was excited about Gunn joining the race.
"Maybe instead of copy and pasting NDP talking points designed to drive a wedge through the BC Liberal coalition, we should be focused on figuring out how to make life easier for British Columbians," Gunn tweeted.
The B.C. NDP has issued two press releases accusing Gunn of expressing "harmful views," such as denying the existence of systemic racism or saying the University of British Columbia is "trying to 'indoctrinate the next generation with garbage' for teaching medical students to respect their patients' gender identities." The NDP also accused him of "making space for discrimination" by defending the presence of social conservatives in the party.
Gunn addressed the NDP's accusations in a video published on Oct. 14. He said such attacks are the reason "why normal people don't get involved in politics."
He decried the NDP's "absurd press release" and "co-ordinated attacks by their MLA that accused me of racism, sexism, transphobia, and basically everything under the sun," saying those who know him know that "none of this is even remotely true."
"So what was their justification for their accusations? Well, as proof of my racism they cited my belief that Canada is not a racist country, which it isn't. And as proof of my so-called homophobia and sexism, they pointed to an interview that I did where I said, 'we need it to be a big tent party, tolerant of everyone, including social conservatives, and those with religious beliefs.'"
Gunn says the NDP is "throwing out these wild accusations and riling up the media" to "prevent real substantive debate about the real issues affecting British Columbians," and also to make its critics "cower in fear" and capitulate.
"Well, here's my message to the NDP, you can come at me, but I'm going to come back at you twice as hard."