Attorney General William Barr plans to condemn rioting and denounce the "Russiagate" scandal while testifying to Congress on Tuesday, according to his leaked opening statement.
Barr said it's important to distinguish between peaceful protesters and people who commit crimes.
"To state what should be obvious, peaceful protesters do not throw explosives into federal courthouses, tear down plywood with crowbars, or launch fecal matter at federal officers. Such acts are in fact federal crimes under statutes enacted by this Congress," Barr wrote.
Two hundred and thirty-eight people face federal charges related to the unrest seen across the country since the death of George Floyd, a Minneapolis man, in police custody on Memorial Day, the Department of Justice said Monday.
Efforts to reform institutions in the last 50 years or so have been "increasingly successful," pointing to police forces becoming more diverse and the fact that police shootings of unarmed persons are rare, with just 19 taking place so far this year, according to Barr.
"Nevertheless, every instance of excessive force is unacceptable and must be addressed, as is happening now in Minneapolis," he will tell lawmakers.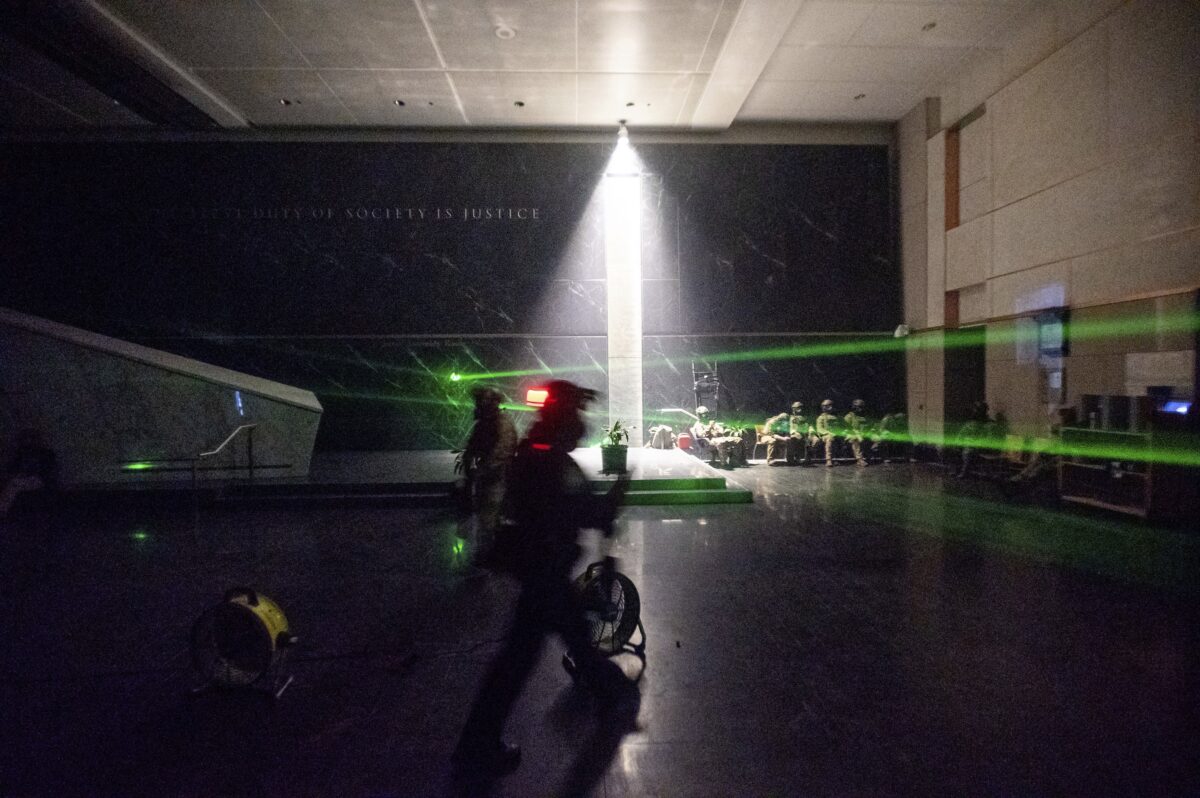 Barr warned against demonizing the police and efforts to defund police departments. That will only lead to spikes in crime, which is already happening in most major cities in the United States in the past months.
"When the police are attacked, when they are defunded, when they are driven out of urban communities, it is black lives that will suffer most from their absence," Barr wrote.
The federal government this month surged assets to Portland to deal with violent anarchists there who continue assaulting a U.S. courthouse and has sent extra officers and agents to Seattle, Chicago, and Albuquerque, N.M., to deal with rising crime rates.
Barr is also prepared to insist that he is not simply following orders from Republican President Donald Trump in probing the origins of the investigation into alleged links between Trump or his campaign and Russian actors.
"Ever since I made it clear that I was going to do everything I could to get to the bottom of the grave abuses involved in the bogus 'Russiagate' scandal, many of the Democrats on this Committee have attempted to discredit me by conjuring up a narrative that I am simply the President's factotum who disposes of criminal cases according to his instructions. Judging from the letter inviting me to this hearing, that appears to be your agenda today," Barr said.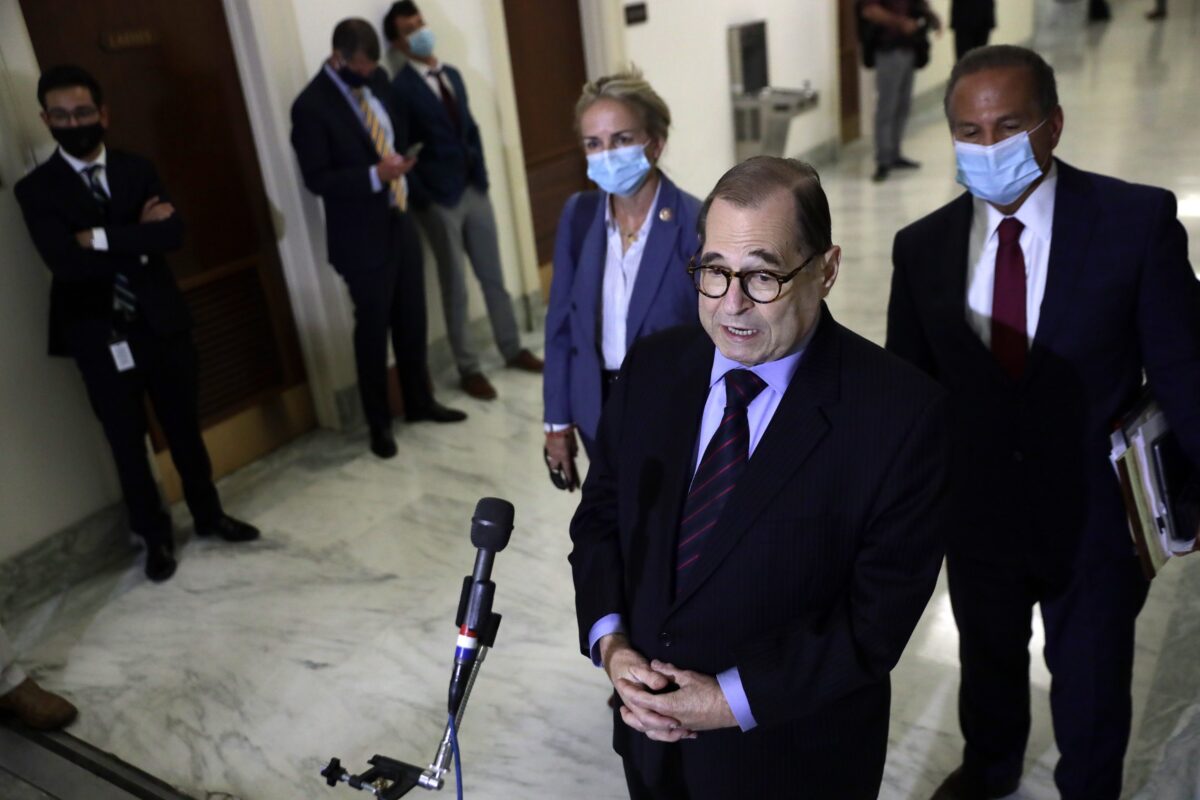 Trump has not interfered in Barr's decisions, the attorney general said. On the contrary, the president told him to do whatever he thinks is right. And, based on Barr's experience in government—he was also attorney general during the George H. W. Bush administration—Trump has played a role properly and traditionally played by governments.
Barr recounted being retired and enjoying time with his family, with no desire to return to government.
"But as an outsider I became deeply troubled by what I perceived as the increasing use of the criminal justice process as a political weapon and the emergence of two separate standards of justice. The Department had been drawn into the political maelstrom and was being buffeted on all sides," Barr wrote.
"When asked to consider returning, I did so because I revere the Department and believed my independence would allow me to help steer her back to her core mission of applying one standard of justice for everyone and enforcing the law even-handedly, without partisan considerations. Since returning to the Department, I have done precisely that."
The opening statement was leaked to news outlets. The Department of Justice did not respond to a request for comment.
Barr is scheduled to testify to the House Judiciary Committee in Washington at 10 a.m. He agreed to appear after Chairman Jerrold Nadler (D-N.Y.) threatened a subpoena if he didn't.
Barr was originally scheduled to voluntarily testify at the end of March, but the CCP virus pandemic forced the House to call off committee proceedings.
The testimony was rescheduled for early June but the DOJ said Barr was not able to participate, citing a May 29 White House guidance restricting cabinet-level officials from participating in congressional hearings in June during the pandemic. Barr has not appeared before Congress since last year.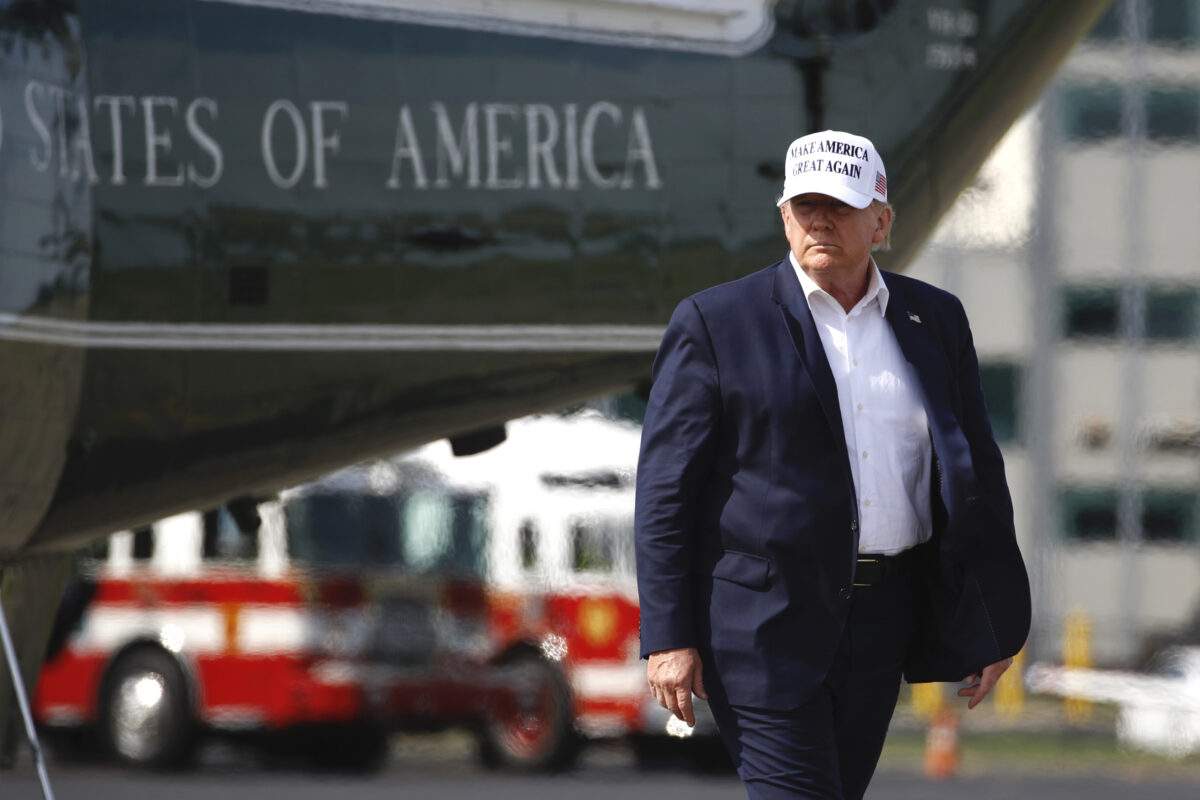 Nadler and other Democrats have repeatedly condemned Barr for what they see as improper actions.
"The Attorney General's behavior is unacceptable. He continues to undermine his career staff in a flailing effort to erase the findings of the Mueller investigation. He refuses to answer questions about actions taken by the Department during the coronavirus epidemic. He told the Committee that he could not find the time to testify because of that epidemic—but took the time to tour the peaceful protests at Lafayette Park just minutes before riot police fired tear gas into the crowd," Nadler said in a statement last month.
"Mr. Barr has thoroughly corrupted the integrity of the criminal justice system, he has shown contempt for Congress, and the Committee has an obligation to hold him to account."
The hearing comes after Nadler declined to disavow the violence in Portland and said the notion that Antifa, a far-left, anarcho-communist group, is behind the violence is "a myth."
The claim earned ire from some, including colleagues in Congress.
"Portland is burning, law enforcement officers are being assaulted, and Jerry Nadler's response is that it's just a myth? Absolutely shameful," Rep. Doug Collins (R-Ga.) said on social media.
Ivan Pentchoukov and Janita Kan contributed to this report.