Defence expert Michael Shoebridge has called China's proposed tariff on Australian barley "economic coercion through lawfare," continuing the regime's long-running tactic of threatening countries with economic penalties if disputes arise.
It follows the Chinese Ministry of Commerce's announcement on May 10 that it would consider placing tariffs on barley imports from Australia. The tariffs, which would add an extra 80 percent on top of prices, were in response to allegations Australia was "dumping" barley into the Chinese market.
Speaking to The Epoch Times on May 11, Shoebridge, from the Canberra-based Australian Strategic Policy Institute, said the pursuit of barley exporters for alleged dumping was retaliation for Australia's calls for an independent inquiry into the origins of the Chinese Communist Party (CCP) virus, commonly known as novel coronavirus.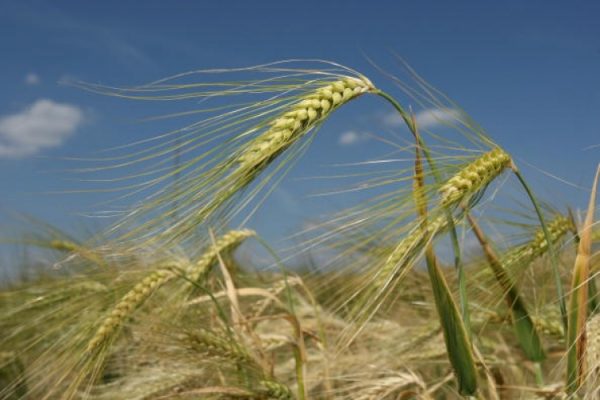 "There doesn't seem to be any credibility to the claim," he said. "But coming straight after ambassador [Cheng Jingye's] public words using economic coercion against Australia, it's hard to see the ambassador … not as part of mainline Beijing policy."
On April 26, the Chinese ambassador stated in an interview with the Australian Financial Review that it was not in Australia's interests to pursue an investigation into the virus, saying "It's not in your interests. It won't bring you respect and it's detrimental to global efforts."
He alluded to the Chinese public saying they were "frustrated, dismayed, and disappointed" with Australia.
"Maybe the ordinary people will think why they should not drink Australian wine or eat Australian beef?" he said.
Shoebridge, however, did not think the Chinese regime was in a strong position to make demands as the Chinese economy was not "bouncing back terribly fast" from the pandemic.
"In fact, it looks like Chinese consumer spending is way down—as you'd expect. The Chinese are struggling to get their economy back to work as are the rest of the world,"  Shoebridge said.
He said much of the barley imported from Australia was used to sustain China's own meat industries including pork.
"If they continue with this behaviour, they are going to be paying more for what they need … is this something Beijing is willing to do? I doubt they would be willing to incur significant cost to inflict this pain on Australia."
Economic Coercion is a Long-Running Tactic
The barley tariff, and the recently announced ban on imports from four Australian abattoirs on May 12, has become the latest move in a long-running series of incidents globally, where the Chinese regime has resorted to economic pressure when disputes arise.
"The idea of the Chinese state using its consumer spending power as an economic weapon, is not new, it's real," said Shoebridge. "The Chinese government playing its national population to get it outraged against a particular industry and product isn't something new."
In 2010, the Chinese regime cut Norwegian salmon imports in response to the Norwegian Nobel Committee awarding political dissident Liu Xiaobo with a Nobel Peace Prize.
According to Sigmund Bjørgo, China's director of the Norwegian Seafood Council, it caused Norway to lose market share in the China market. He said in August 2013, "It's gone from 92 percent in 2010, down to 29 percent this year (2013)."
In 2019, the Chinese regime took a hard-line stance against several organisations when they seemingly displayed support for Hong Kong's pro-democracy activities.
Luxury jeweller Tiffany & Co was forced to remove an ad from its social media account when it featured a model covering her eye with her right hand.
It was criticised by China-based online users who claimed it resembled the "eye for an eye" gesture used by Hong Kong pro-democracy activists. The gesture was widely used after an incident where a young woman was injured in her right eye during the parades.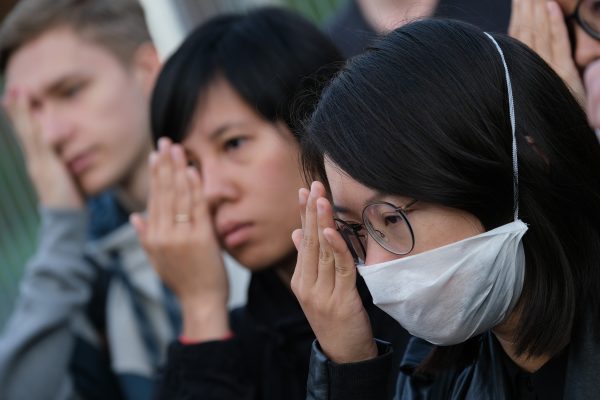 Tiffany has an extensive store network in mainland China and Hong Kong, and has seen rapid growth in the China market during the last few years.
The National Basketball Association (NBA) was also embroiled in controversy when the general manager of the Houston Rockets used social media to voice support of the Hong Kong pro-democracy parades.
"Fight for freedom. Stand with Hong Kong," read the since-deleted post on Twitter by Daryl Morey on Oct. 4, 2019.
In response, the Chinese Basketball Association stopped cooperation with the Rockets, digital conglomerate Tencent suspended broadcasts temporarily, and the Chinese consulate in Houston issued a press release expressing "shock" at the comment.
The NBA has over 490 million viewers in China, and last year signed a five-year, USD $1.5 billion deal with Tencent to stream the NBA season into the country.