NAIROBI, Kenya—Peninah Mueni, 40, has not fully recovered the losses she suffered from flash floods in Kenya early this year.
Now, the businesswoman who owns a tailoring shop in Nairobi's sprawling Mukuru slum, is bracing for another agonizing rainy season.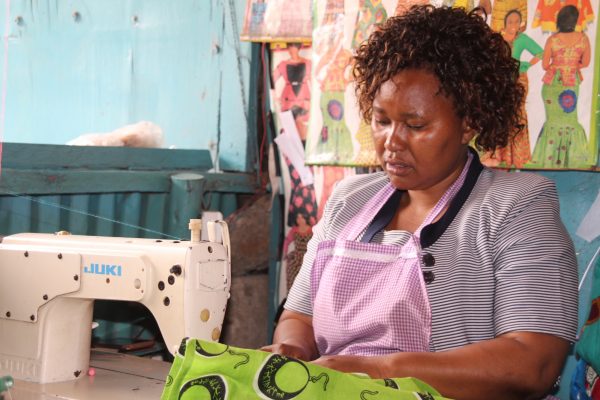 "Earlier this year, I lost two sewing machines and several clothing materials to flash floods," she said, while dusting off a sewing machine.
But as Mueni gets the machine into shape, her mind is grappling with recent alerts about impending heavy rains.
Forecasters have warned of heavy rains between October and December, according to a recent statement from Kenya Meteorological Department.
The U.N. Office for the Coordination of Humanitarian Affairs reported that about 800,000 people were affected by flash floods countrywide since March this year, with a death toll of close to 200.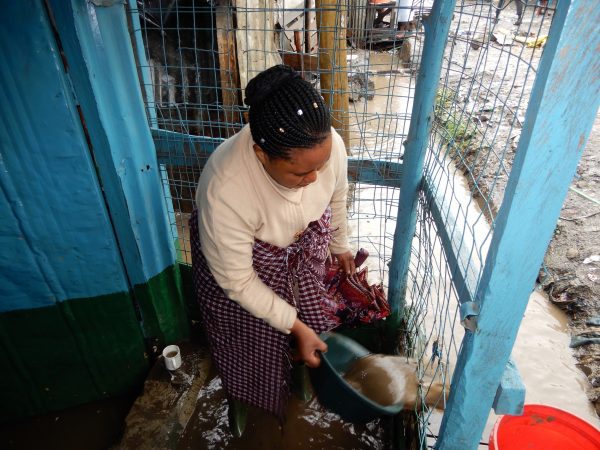 "That time, the whole of this shop was submerged in water," said Mueni, a single mother of three.
Whenever it rains, a significant number of residents are rendered homeless, while reports of victims being swept away by the raging waters are not uncommon.
Paul Runo, area chief, a government-appointed official in charge of Mukuru slum, says floods have affected many people, especially those who build structures along the river banks.
"We are appealing to them to move to safer grounds," he said.
According to the Kenya Red Cross, several people were swept away by raging floods caused by the killer downpour since March.
Bad Year
In Kenya, the floods this year came on the back of the East African country's worst drought since 2010, with 23 of 47 counties affected, leaving 3.4 million people severely food insecure and an estimated 500,000 people without access to water.
Fluctuations in agricultural production due to climate variations along with inefficient agricultural systems cause food insecurity, one of the most obvious indicators of poverty.
The 2016 El Niño phenomenon crippled rain-fed agricultural production and left over 40 million people food insecure in Africa.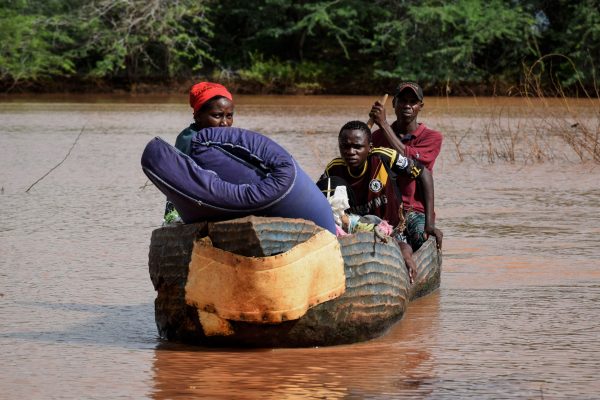 Due to flooding, infrastructure such as roads become inaccessible, bridges get submerged in water, and school learning programs get disrupted as students are unable to attend classes.
The Capital
In Nairobi, several roads had previously been affected by heavy rains, with authorities advising motorists to be cautious.
But in the usually congested urban informal settlements, like Mukuru slum situated in the south east of the Kenyan capital, women and children suffer the most.
Another victim, Monica Akinyi, a college student, 21, says she is concerned about the poor drainage system in the city, which contributes to flooding.
"The authorities should improve the sewerage and drainage system to avoid further flooding," she said.
Ann Keli, 45, who runs a kiosk, says she also is worried about her business.
"As a family, we depend solely on this small shop for our daily upkeep," said the mother of 12, whose husband is a casual laborer.
She says every time it rains, her shop, which stands close to a river bank, is affected.
"At times, we are unable to operate, especially when flooding occurs," she added.
"We are now trying to unblock sewer lines, so as to avoid a disaster when it rains," said youth leader Charles Muinde, also a resident of Mukuru slum.
Kenyan officials say residents living in flood-prone areas should be wary of impeding heavy rains and move to higher grounds to avert further death and destruction.