LONDON—A group of British lawmakers is urging the UK government to hold China accountable for an alleged crime that some might find too disturbing to believe: the practice of forced organ harvesting from prisoners of conscience.
Scottish National Party MP Patricia Gibson likened it to something "one would expect to read about in a science fiction novel."
"This barbaric, inhumane practice must end," she said, at the Westminster Hall debate on March 26.
In response to several speeches from MPs, Mark Field, Minister of State for Asia and the Pacific, the Foreign and Commonwealth Office (FCO), said he would raise the issue of forced organ harvesting internationally.
"Members today have outlined concerns that organs are not only being taken from executed death row prisoners, but also from prisoners of conscience, primarily Falun Gong practitioners, as well as other religious and ethnic minorities.
"Concerns have been raised that sometimes organs are removed while the victim is still alive, and without anesthetic," he said.
In 2016, the US congress unanimously passed a resolution condemning state-sanctioned organ harvesting in China, and in the same year, the European Parliament passed a written declaration on stopping organ harvesting from prisoners of conscience.
Field said the FCO would scrutinize the situation.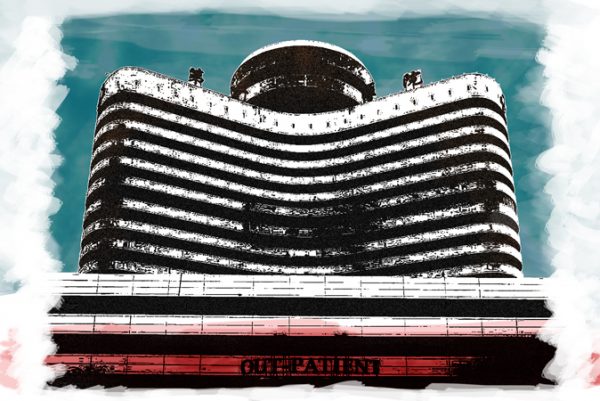 Some, like Democratic Unionist Party MP Jim Shannon, who hosted the debate, wanted the minister to take a stronger stance.
"I would have felt honestly that maybe he could have been a bit stronger," said Shannon, but added, "I don't think that takes away from his commitment of what we're trying to change."
"We have to impress upon China that it's unethical. That it's murder on demand," he said.
'Very Substantial Number of Victims'
The 2016 report, Bloody Harvest: An Update, (pdf) says that prisoners of conscience are subjected to medical exams to assess their suitability for organ transplantation.
Ethan Gutmann is one of the authors of the report. He said it was heartening to see more and more MPs in the UK getting involved.
"You do see a group forming who know what they are talking about, who actually know the issue and speak eloquently about it, and are very determined. This is new," he said.
Speaking of forced organ harvesting, he said, "In terms of medical corruption, we are looking at something we have not seen since the Nazis, in terms of medical experimentation."
A people's tribunal set up to investigate forced organ harvesting in China gave an interim judgment last December, with the chair, Sir Geoffrey Nice, saying that forced organ harvesting from prisoners of conscience has happened in China "on a substantial scale."
"We, the tribunal members, are all certain, unanimously, and sure beyond reasonable doubt, that in China, forced organ harvesting from prisoners of conscience has been practiced for a substantial period of time, involving a very substantial number of victims," he said.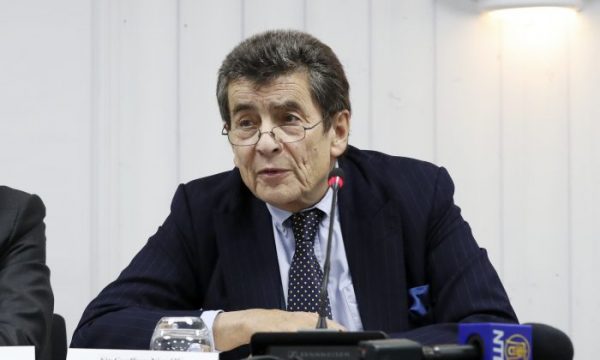 Witness testimonies supported allegations that the victims of organ harvesting were often people jailed for their belief, mainly practitioners of Falun Gong, a spiritual practice that has been suppressed in China since 1999, as well as Uyghur Muslims, Tibetan Buddhists, and House Christians.
A former surgeon, Enver Tohti, said he was forced to extract organs from a man who was still alive.
"He was trying to struggle to resist my insertion, but he was too weak to do action against my insertion," he said during his witness testimony.
Dr. Adnan Sharif, Secretary, Doctors Against Forced Organ Harvesting described the practice as "a major crime against humanity."
"It's sometimes very hard, to listen to those testimonies, listen to those witness accounts because for some people, they just find it too unbelievable to accept that is the case," said Dr. Sharif, a consultant transplant nephrologist at the Queen Elizabeth Hospital Birmingham.
"Right now, from a global perspective, this is the biggest black mark against organ donation," he said.
At the time of this publication, 40 MPs had signed a motion, which calls on the UK government to condemn the alleged practice of forced organ harvesting. It also calls to introduce legislation banning citizens from taking part in organ tourism.
Conservative MP Fiona Bruce said during the debate, "In the case of killing or murder by way of forced organ removal from prisoners of conscience in China, there are no such victims to tell their stories. That is because no one survives. It is almost a perfect crime. Should that prevent us from speaking out? It should not."
It's not the first time this has been debated in parliament, and Bruce said, it won't be the last.