Former White House strategist Steve Bannon said June 9 that former Vice President Joe Biden should release his tax returns to prove that he hasn't received financial benefits from the Chinese regime.
"Joe Biden is essentially in business with [the Chinese communist regime]," Bannon said during an interview on the radio program Cats roundtable on 970 AM in New York.
"We have to see Joe Biden's tax returns because we've got to see if Joe Biden was a financial consultant to [the fund] or an adviser. Biden has got to answer some basic questions: if he's been compromised by the Chinese Communist Party? What's been his involvement during the Obama administration with them?"
Bannon was referring to a fund, Bohai Harvest RST, co-founded by Biden's son Hunter.
The younger Biden struck a deal with the state-run Bank of China to create the fund in late 2013, which coincided with a trip he took to Beijing with his father, who was Vice President at the time, according to allegations raised in a 2018 book, "Secret Empires: How the American Political Class Hides Corruption and Enriches Family and Friends," by author Peter Schweizer.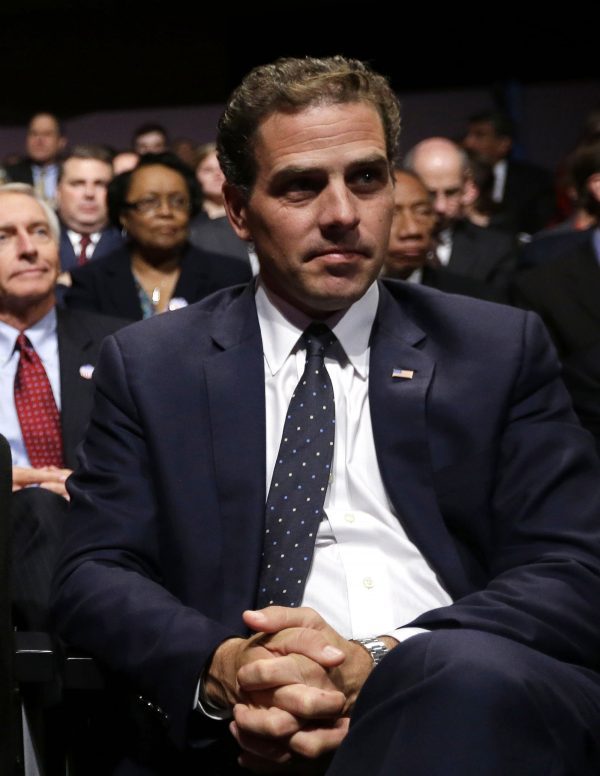 "In December of 2013, Hunter Biden flies on Air Force 2 to Beijing, China, with his father. His father meets with Chinese officials, he's very soft on Beijing. The most important thing that happens, happens 10 days after they return," Schweizer said in a March interview with Fox News.
"And that's when Hunter Biden's small private equity firm called Rosemont Seneca Partners gets a $1 billion private equity deal with the Chinese government, not with a Chinese corporation, with the government.
"And what people need to realize is Hunter Biden has no background in China, he has no background in private equity, the deal he got in the Shanghai free-trade zone, nobody else had. Goldman Sachs, Bank of America, Blackstone, nobody had this deal."
A Biden aide disputed the claims in Schweizer's book in 2018, telling The Wall Street Journal in response, "We aren't going to engage on politically motivated hit pieces based on a series of demonstrable, factual errors from a Breitbart-affiliated author and his financial backers."
Bannon also spoke about controversial investments made by Bohai Harvest RST.
"[Hunter Biden] has a private equity fund that invested in a bunch of these surveillance companies that are helping [to] enslave and imprison the Chinese people," he said.
In May, The Intercept reported that the fund invests in a Chinese facial recognition company, Face ++, a technology used by the Chinese regime to conduct mass surveillance on millions of Uyghurs and other Muslim minorities in the northwestern region of Xinjiang.
Bannon pointed to recent comments the Democratic presidential candidate made on the campaign trail dismissing China as a competitor to the United States.
"Biden has got a lot to answer for," Bannon said. "And he continues to kind of laugh it off.
"He continues to say, 'Hey, [China is] not really a strategic competitor to us.' Even people on the Democratic left, even Bernie Sanders, Nancy Pelosi, everybody says they're a totalitarian, mercantilist, surveillance state."
Biden has been criticized by President Donald Trump, as well as lawmakers from both sides of the aisle for those comments shrugging off the threat posed by the world's second largest economy.
In 2008, in his previous campaign for president, Biden released a decade's worth of tax records. He also released his tax returns every year during his tenure as vice president, up until his 2015 tax return. Since announcing his presidential bid in April, Biden has yet to release any returns from his years outside of office.