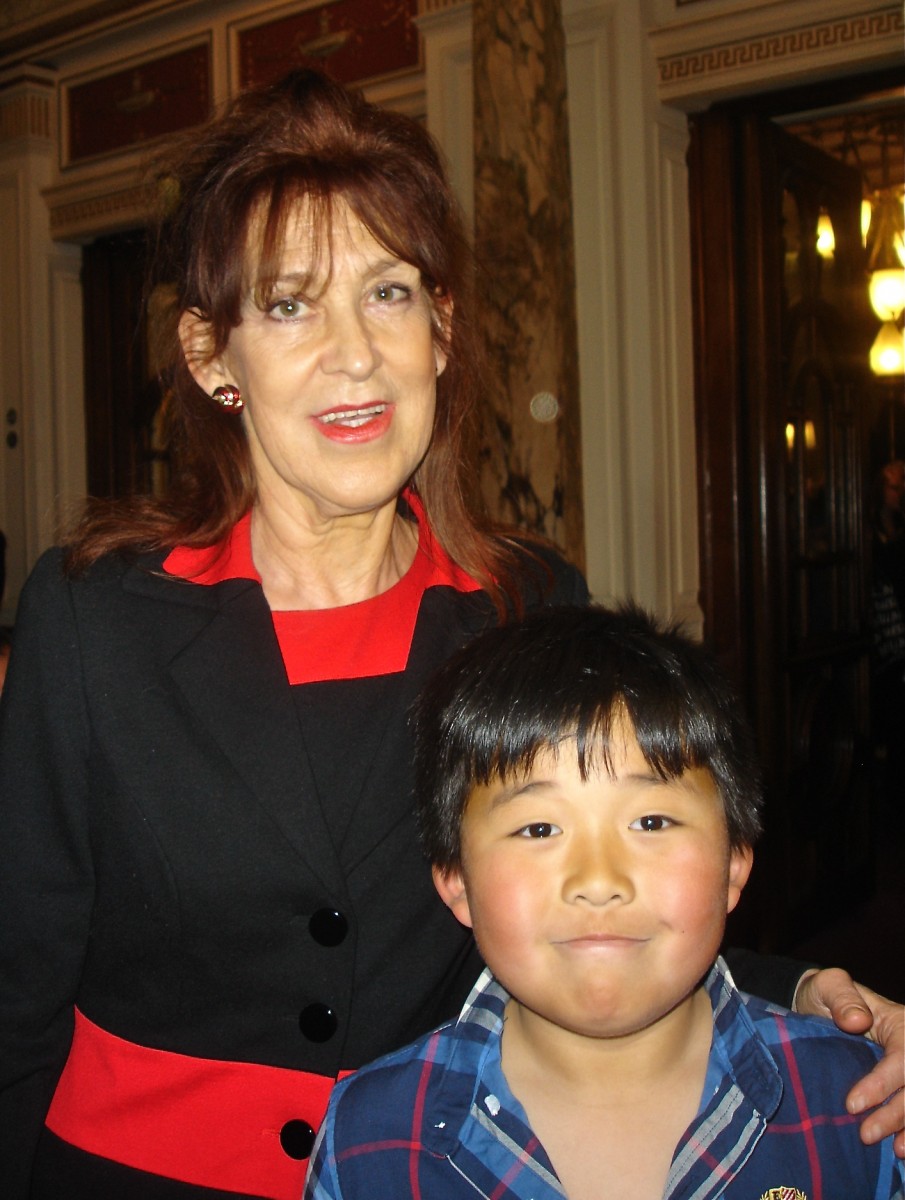 LONDON—Banker Mary O'Mahony said Shen Yun Performing Arts fifth and final performance at The London Coliseum on Sunday afternoon was uplifting, very professional, and talented.
"It is absolutely marvellous. I think it touched everybody's heart today," she said. "The finale was absolutely breathtaking. I saw people were crying."
New York-based Shen Yun Performing Arts International Company performed to a full house of Sunday, Apr. 15. Shen Yun's mission is to revive 5,000 years of traditional Chinese culture. "At the core of Shen Yun's performances is classical Chinese dance with China's numerous ethnic and folk dance styles rounding out the evening," states the company's website.
Ms. O'Mahony praised the story telling contained in the performance. "Where you have any type of romance, it is beautifully portrayed," she said.
Referring to the piece entitled Joyful Little Monks, in which young monks have fun while tidying the temple, Ms. O'Mahony said the humorous content of the dance provided a nice moment in the performance.
She also noted Shen Yun's innovative use of high-tech animated backdrops projected behind the performers, which the dancers interact with. "The one thing that struck me as very new and interesting was the screen in the background and how the people came out of it. That was absolutely marvellous, it was a great visual effect. That impressed me terribly," she said.
"Overall it was an absolutely marvellous performance. I would definitely come again," she said.
Reporting by Jingxing Li and Louis Makiello.
Shen Yun Performing Arts, based in New York, has three touring companies that perform simultaneously around the world, with a mission to revive traditional Chinese culture. The Sunday matinee on April 15 at the London Coliseum marks the end of Shen Yun's 2012 European Tour.
For more information visit ShenYunPerformingArts.org