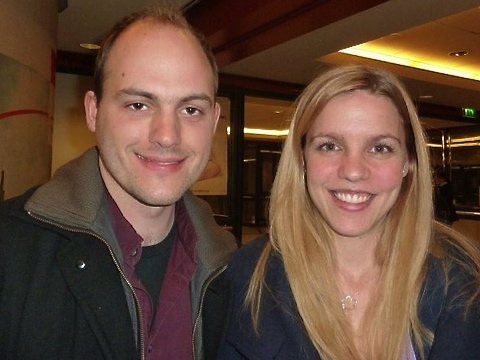 ZURICH—Mr. Florian Annoni, director at a Swiss bank in Zurich, was in the audience on opening night, March 21, for the 2012 Shen Yun Performing Arts International Company performance at the Kongresshaus in Zurich.
"I very much enjoyed the Shen Yun performance," was the first thing he said after leaving the hall at the end of the show.
"It was most refreshing to see a scene of modern China without judging or politicking. This impressed me."
Mr. Annoni referred to the scenes depicting the persecution of Falun Gong in China today.
"Then, on the other hand, the dance performances tonight provided me with a feeling of lightness, similar to how one perceives flying and gliding. How fascinating!"
The Shen Yun performers were accompanied throughout the evening by a full orchestra.
"The mixture of Chinese and western music and instruments gave a flair to the music that brought excitement to the audience. There was a continued feeling of suspense, a wonderment of what will I hear next. The combination, in my subjective opinion, turned out beautifully."
He continued, "then, I have to mention the costumes. They were beautiful. I couldn't take my eyes off such beauty."
Each of the scenes was introduced by two emcees, which helped the audience understand what was to come next.
The introduction by the emcees, "were instrumental in helping me understand what was going on. Yes, without this introduction and the program guide I might have not understood the stories told by the performers."
Reporting by Qin Huang
New York-based Shen Yun Performing Arts has three touring companies that perform simultaneously around the world. Shen Yun Performing Arts International Company will next perform in Frankfurt, Germany from March 30-31.
For more information, please visit ShenYunPerformingArts.org.