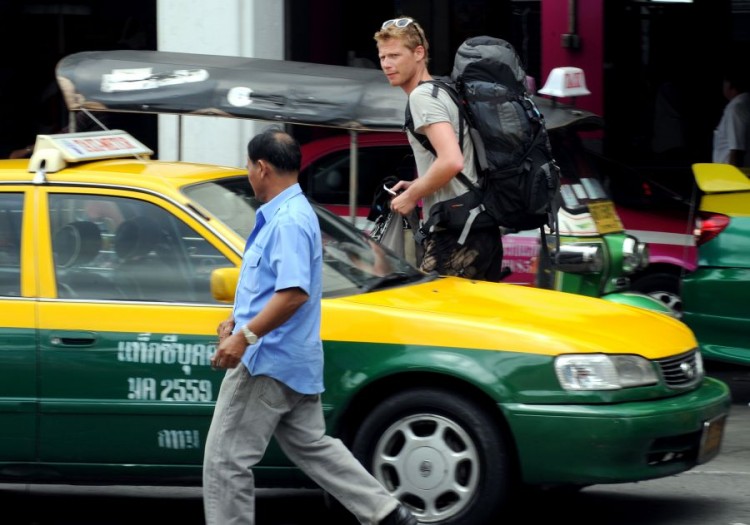 BANGKOK—A Bangkok taxi driver returned gold jewelry worth more than 13 million baht ($423,177) to its owner, four days after it was left behind in his cab.
On Friday, the 56-year-old driver, Saksri Ketseekeow, returned the gold necklaces weighing 18 pounds (8.2 kg) to Ekkarat Kanokwannakorn at a Bangkok police station, according to local newspaper Kom Chad Luek.
When Ekkarat, a jewelry store owner in Bangkok's famous gold district Yaowarat, exited from the taxi on Tuesday, he left behind a bag containing the valuables. After realizing his expensive mistake, Ekkarat immediately filed a police report and offered a 500,000 baht ($16,280) reward.
Saksri told the newspaper that after he discovered the forgotten bag in his cab, he drove around the area where he had dropped off Ekkarat to find him again, but with no success.
A relative of Saksri heard about the lost gold in a news report and informed the taxi driver about it. Saksri contacted the authorities who then made arrangements for the gold to be returned.
To show his appreciation, Ekkarat gave Saksri a gold necklace weighing 121 grams worth about 200,000 baht ($6,510) and promised an additional 300,000 baht ($9,765) in cash to be given later.