The American Petroleum Institute (API) said Wednesday that banning oil and natural gas development offshore and on federal lands could lead to the loss of almost one million American jobs. In addition, such a ban would force the United States to rely more heavily on foreign sources of energy, increase CO2 emissions by forcing greater reliance on coal, and slash local and federal tax revenue from the oil and gas industry.
"Banning federal leasing and development on federal lands and waters would derail decades of U.S. energy progress and return us to the days of relying on foreign energy sources hostile to American interests," said API president and CEO Mike Sommers in a statement. "This is ultimately a choice between American-made energy and foreign energy, a choice between American jobs and foreign jobs."
"It's clear a federal leasing ban should be off the table—there's far too much at stake for American workers, local economies and our nation's energy security," said Sommers.
The analysis was prepared for the API by Virginia-based environmental management consultants OnLocation Inc. According to their analysis, a ban on oil and gas development on federal lands and waters would significantly impact the United States' energy security, economy and employment, and environmental progress.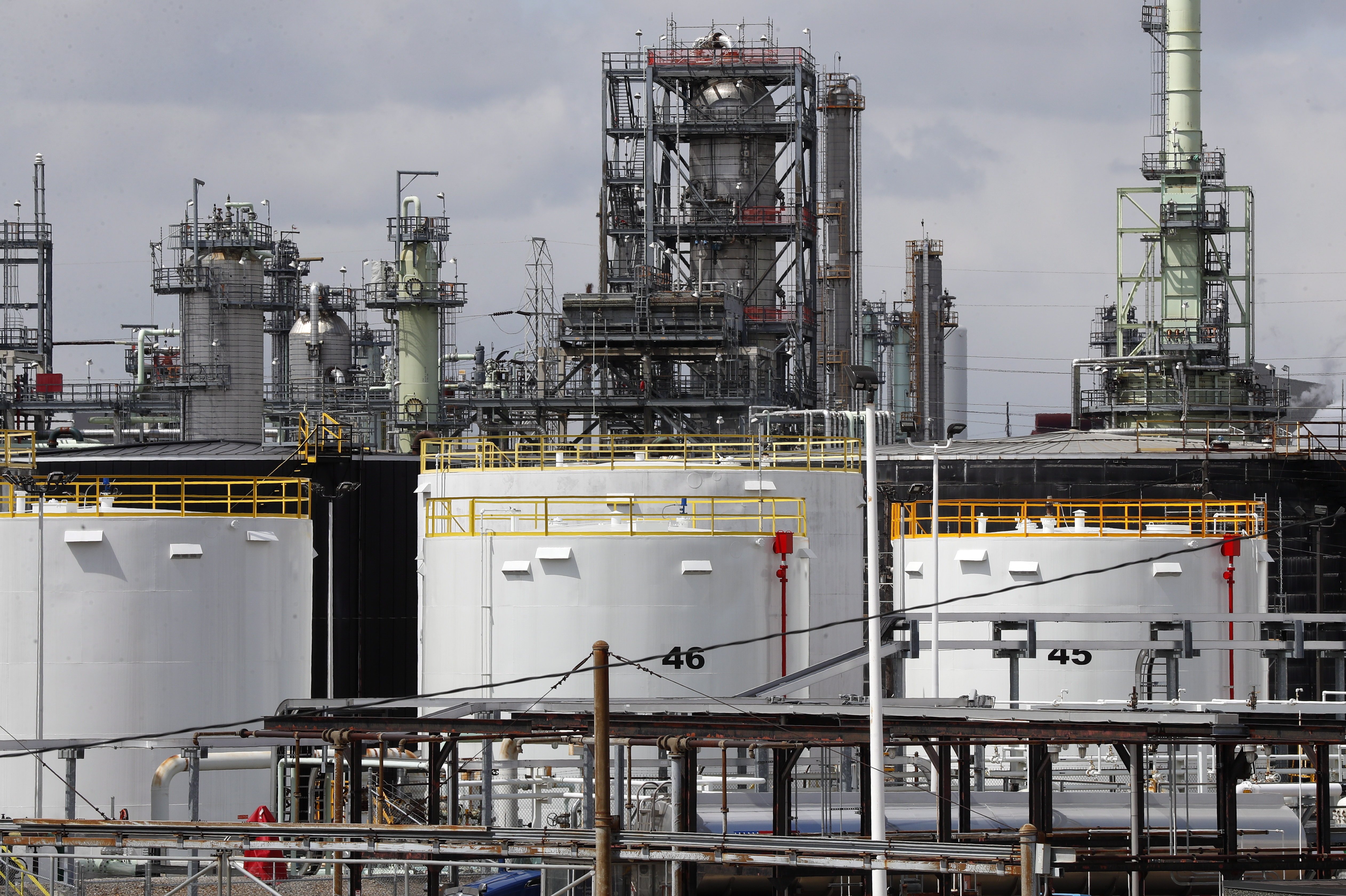 What of the Biden Plan?
The report does not name former Vice President Joe Biden, nor refer to his proposed policies directly. In a March 15 debate televised by CNN, however, Biden said that his energy and environment plan would curtail the oil and gas industry's ability to develop new energy projects. "No more drilling on federal lands. No more drilling, including offshore. No ability for the oil industry to continue to drill, period. Ends," said Biden.
He also said on Aug. 31 that he did not intend to ban fracking entirely. "I am not banning fracking. Let me say that again. I am not banning fracking, no matter how many times Donald Trump lies about me," Biden said during a speech in western Pennsylvania.
In a July 14 speech on jobs, infrastructure and energy, however, Biden said that as president, he would focus on renewable energy as a driver of employment.

"Transforming the American electricity sector to produce power without also producing carbon pollution—and electrifying an increasing share of our economy—will be the greatest spur to job creation and economic competitiveness in the 21st century," Biden said. "That's why we are going to achieve a carbon-pollution free electricity sector by 2035. And we need to get to work right away."
Biden said that if he became president, his administration would accelerate the adoption of electric vehicles by building 500,000 charging stations and offering rebates and incentives for Americans to buy cleaner, non-fossil-fuel-powered cars. His plan would save millions of barrels of oil each year, he said. "Together, this will mean one million good new jobs in the American auto industry, its supply chains, and the associated infrastructure."
According to the API, however, any plan to stop oil and gas development on federal lands and water bodies would jeopardize American energy independence. By 2030, a ban would mean 68 percent less offshore gas production, and 44 percent less offshore oil. U.S. oil imports would increase by 2 million barrels per day, and the United States would spend $500 billion more on foreign energy supplies. American liquid natural gas exports would also decline dramatically, the report says.
US Economy, Oil, and Gas
The study states that the U.S. economy would "take a hit" from a ban on oil and gas development on federal lands. Cumulative GDP losses would come to $700 billion through 2030, while government tax and other revenues of over $9 billion would be lost. In addition, the U.S. economy would shed almost one million jobs, with Texas losing almost 120,000 workplaces, New Mexico over 62,000, and Wyoming over 33,000.
Residential and other energy costs would also increase, with possible increases in the cost of goods sold. According to the study, household incomes would decline by $366 on average, while industrial output could decline by as much as $231 billion in 2021 alone, the study says.
Environmental Impacts
The OnLocation report finds that the reduction in the use of natural gas for electricity generation would see an increase in the use of coal by as much as 15 percent, as utility companies postpone the retirement of older coal-fired power plants. The study thus finds that CO² emissions in the power sector could increase by as much as 5.5 percent by 2030 if oil and gas development on federal lands and waters were banned.