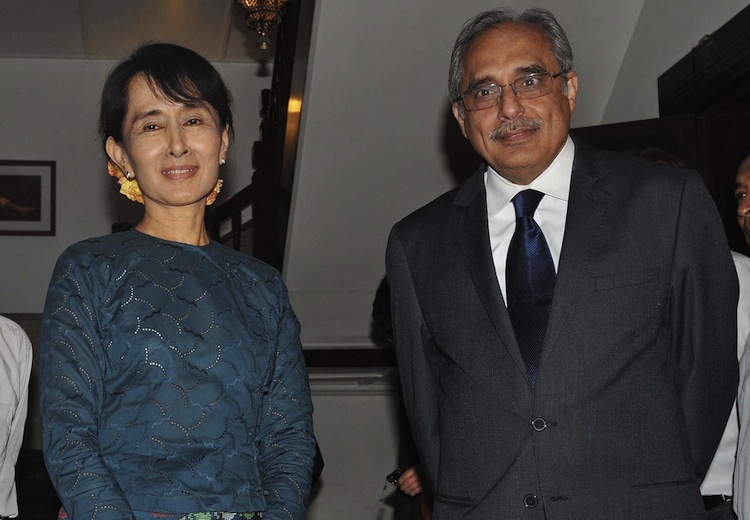 United Nations Secretary-General Ban Ki-moon has accepted an invitation to visit Burma (also known as Myanmar) later this week, according to media reports.
"Myanmar is only at the beginning of its transition," he said, according to the Irrawaddy publication. "Many challenges lie ahead. Many concerns have yet to be addressed. Yet I am convinced that we have an unprecedented opportunity to help the country advance toward a better future."
Ban said he is making the trip, suggested by reformist President Thein Sein, to oversee the country's progress toward democracy.
The U.N. chief will also visit with opposition leader and National League for Democracy head Aung San Suu Kyi, who won a seat in the country's Parliament during by-elections earlier this month.
"We have seen encouraging political and economic reforms over the past year and a half. The recent elections were a landmark. We have seen important steps toward reform and reconciliation," Ban said.
Burma has also released some political prisoners and signed a ceasefire with the Karen National Union. However, there are reports that the army is still engaging in battles with Kachin and Shan ethnic groups.