Marilyn Mosby, Baltimore's high-profile progressive prosecutor who was indicted on federal charges, has been defeated in her bid for reelection as the city's state's attorney in the Democratic Party primary.
Ivan Bates, a criminal defense attorney and former prosecutor, won with 30,486 votes or about 40 percent; Thiru Vignarajah, 31 percent; and Mosby, 29 percent, according to results released by the Maryland State Board of Elections.
Bates criticized Mosby, a two-term incumbent, on the campaign trail over what he called the mismanagement and incompetence of her office. He often said that he ran to make Baltimore safer.
"I am humble, grateful, and excited that Baltimore decided it was time for a change, and the voters have placed their trust and belief in me," Bates wrote to his supporters in an email announcing his victory on July 23.
"The job of helping build a safer Baltimore is a tremendous challenge. I am ready to lead—and to work with collaborators of all stripes to help make that a reality."
During Mosby's two terms, homicides in Baltimore rose steadily, averaging 333 every year between 2015 and 2021. This year's numbers are on track to surpass those of 2021, according to Baltimore Police Department data.
During Mosby's predecessor Gregg Bernstein's final term, the city had a yearly average of 215 murders.
To fight crime, Bates proposes a five-point prosecution plan (pdf), including putting more resources into prosecuting illegal gun possessors, users, and traffickers, according to his campaign website.
He ran against Mosby in the 2018 primary and lost.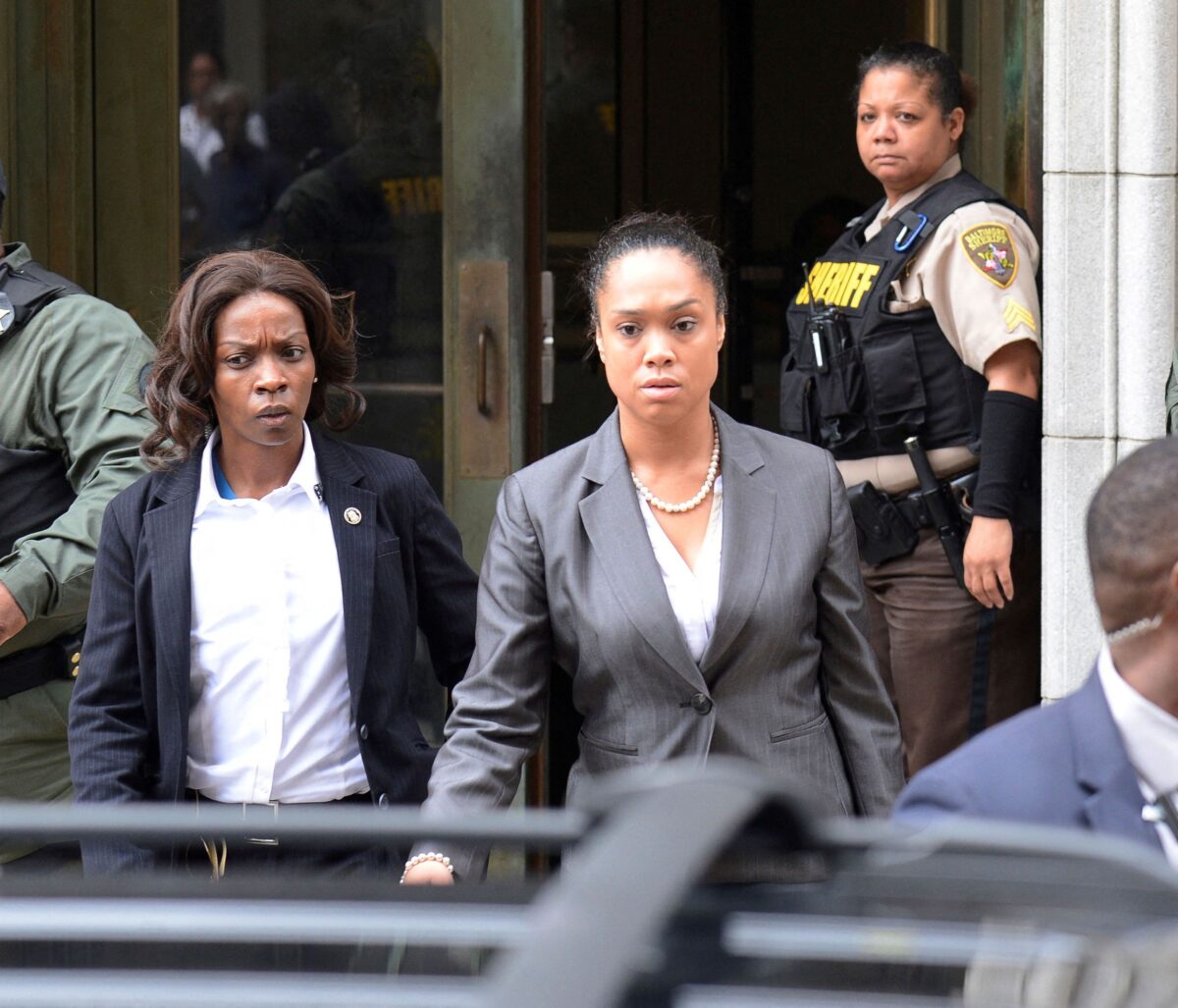 Mosby wrote in a social media post to her supporters on July 23: "I am grateful to my family and my colleagues in the State's Attorney's office for their commitment to our city and all their hard work on behalf of the citizens of Baltimore. We have so much to be proud of and I am forever indebted to so many for their love, support, and partnership over these past eight years."
She ran her reelection campaign on her record of reducing the population behind bars, holding police officers accountable for their actions, and reviewing convictions for potential exoneration.
A former city prosecutor and wife of a Baltimore councilman, Mosby unseated incumbent Bernstein in 2014 after a robust grassroots campaign.
Months after she took office, she grabbed national headlines by prosecuting six police officers over the death of Freddie Gray. However, all charges, including murder and manslaughter, were later dropped.
Mosby also fired a slew of veteran prosecutors upon taking office, including a 20-year veteran in the middle of an armed robbery trial against a violent repeat offender. She instead hired young, inexperienced lawyers to fill the posts.
Many veterans resigned, including Roya Hanna, who now works as a defense attorney.
In a previous interview, Hanna told The Epoch Times that while working as a defense attorney, she saw the quality of prosecution plummet under Mosby, from plea offers to trial performance.
"These prosecutors are young, and they don't know what they don't know. There is such a high turnover that they don't have many old guards around to seek guidance from," Hanna told The Epoch Times.
Hanna is running as an independent in the race and will face Bates in the general election. Baltimore is heavily Democratic, and there is no Republican candidate in the race.
At the height of the pandemic, Mosby also stopped prosecuting nine categories of nonviolent, low-level crimes, including drug possession, prostitution, and trespassing. She later made the policy permanent.
In January, Mosby was indicted on federal charges of perjury and making false mortgage applications. She allegedly made false applications to withdraw retirement money to purchase a vacation home in Florida. Mosby has pleaded not guilty on all charges.
In a February status report, federal prosecutors said they anticipated the trial to take place in days.
However, U.S. District Judge Lydia Griggsby later agreed to Mosby's request to postpone the trial date until after the Democratic primary. The trial is scheduled to begin on Sept. 19.