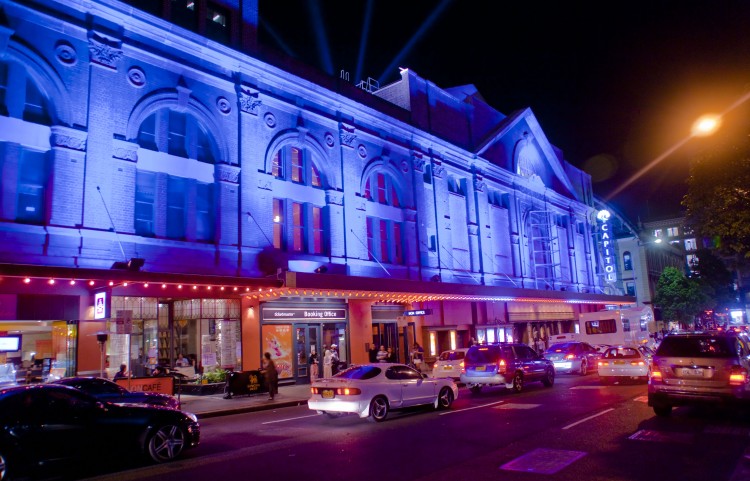 SYDNEY—Mia Sfara, a dance student with the prestigious Australian Ballet School, said she was struck by the uniqueness of classical Chinese dance while watching Shen Yun Performing Arts perform at Sydney's Capitol Theatre on May 1.
Speaking at intermission at Tuesday night's performance, she said the show was educational, from the perspective of a dancer trained in ballet.
"I'm really enjoying the dancing," Ms. Sfara said. "It's very different and interesting."
Shen Yun aims to revive 5,000 years of Chinese culture, predominantly through classical Chinese dance, which it says is one of the world's most extensive and difficult to learn dance systems.
Shows are performed in front of high-tech digital backdrops that bring to life eras in China's long history, as well as famous myths and legends.
The Shen Yun Performing Arts New York Company is one of three Shen Yun companies now touring the world, accompanied by live orchestras that combine Western and Chinese instruments.
Ms. Sfara has been dancing since she was four, and does extensive dance training part-time in addition to her regular studies. She said Chinese dance was different to her training, both in the movements and dance steps, as well as the costumes they wore. But she could appreciate it as another form of classical dance.
"It's really different but I can see the classical in it as well, so that's good," she said.
"I really like it, it's very different from what I'm used to. Ballet is more structured and I find the Chinese dance a lot more free."
Reporting by Oliver Perrett and Ethan Yang.
Shen Yun Performing Arts, based in New York, has three touring companies that perform simultaneously around the world, with a mission to revive traditional Chinese culture. Shen Yun Performing Arts New York Company will perform at Sydney's Capitol Theatre through May 6.
For more information visit ShenYunPerformingArts.org