Backbench MPs Try Their Luck with New Freedom of Speech in House of Commons
April 24, 2013 9:02 pm Last Updated: April 28, 2013 10:19 pm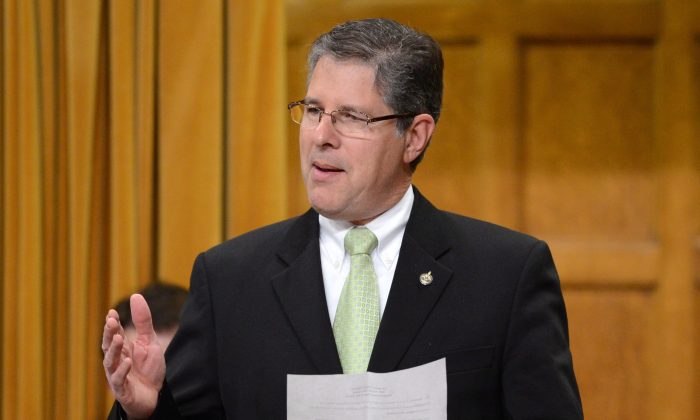 OTTAWA—Despite having been suddenly given the green light to stand up and speak without political sanction in the House of Commons, MPs weren't exactly seizing the day Wednesday.
Only three MPs appeared to test the system approved by Speaker Andrew Scheer, who reminded them Tuesday that they could actually rise whenever they want and indicate their desire to make a statement or ask a question.
Decades of convention have seen the parties provide the Speaker with lists of MPs who plan to speak, but Scheer said he alone has the power to recognize parliamentarians who have something to say. In the Senate, members of the upper chamber don't always pay heed to their party's speaking list.
The MP at the centre of the controversy, Conservative Mark Warawa, successfully delivered an unscheduled statement about an arts centre fundraiser in his B.C. riding. About two dozen Tory MPs stood to applaud him when he was done.
Warawa sparked the debate about freedom of speech for MPs last month when he complained to the Speaker about having been prevented from making a statement by the Conservative party whip.
Not everyone was as successful in catching Scheer's eye, however.
Liberal MP Denis Coderre and Green party Leader Elizabeth May bobbed up and down repeatedly in hopes of being acknowledged.
Coderre—who had already been scheduled to speak—got his question in, but May did not.
"I don't take it amiss that I wasn't recognized today, but I think that the Speaker's ruling was clear," May said.
"And in an effort to remind all my fellow MPs that question period is no longer controlled, and it never was, by whips and party lists, we should do our best to break down that political party control by, I hope, more members standing and hoping to be recognized in question period."
With files from The Canadian Press