The last notebook on a school supplies shelf in a Walmart led to a fight that ended at gunpoint.
A 20-year-old South Lyon woman and her mother, 51, were shopping in the back to school section of a Walmart Supercenter in Novi, Michigan, on Monday, Aug. 28. Yet the notebook they sought also caught the attention of two Farmington Hills women, ages 32 and 46.
"There was one left, some pushing resulted," Novi Police Detective Scott Baetens told Fox 2. "They began to argue who was the rightful purchaser of that notebook."
The Farmington Hills duo pulled the younger woman's hair, police and witnesses said. The mother got shoved out of the way while the remaining three fought.
Then the mom pulled a gun.
"She's a valid CPL holder," Baetens said. "She pulled out her firearm and tells them to stop attacking her daughter while pointing the gun at them."
The loaded firearm not only stopped the fight, but also sent other customers running. Someone called the police.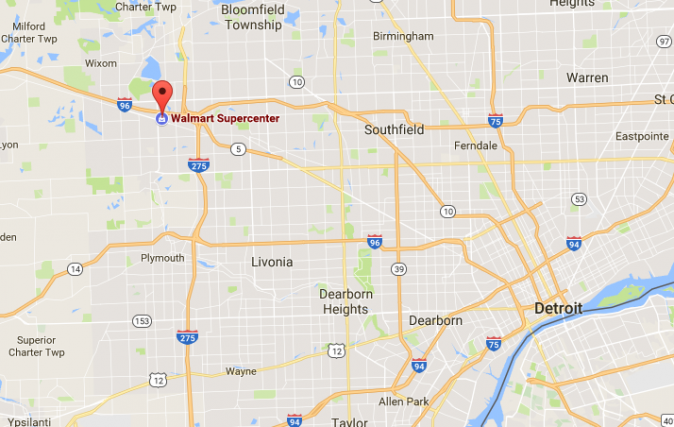 Police are still collecting evidence, including security camera footage from the store. It wasn't clear who initiated the aggression. But it's possible all four women will be charged.
"It was a senseless act of violence all the way around," Baetens said.
The seriousness of the charges may range considerably.
"A simple assault could be just a local ordinance, a 90-day misdemeanor," Baetens says. "All the way up to felonious assault with a firearm."
The gun was loaded but with no round in the chamber. No one was injured.
Ironically, Baetens couldn't say who got the coveted notebook.