A 1-year-old Chinese child was hospitalized after swallowing 10 magnetic balls which attached to each other in his stomach, it was reported.
The mother of the boy saw him clutching his stomach in agony and vomiting before she rushed him to a hospital, The Mirror reported. The incident took place in China's Shandong Province.
Dr. Zhang Zhengmao found 10 magnetic balls inside his stomach that were attached to one another in a circle.
Baby left with hole in intestines after swallowing ten magnetic balls https://t.co/KBCO9PSB7R pic.twitter.com/fFm3yTESpC

— Daily Mirror (@DailyMirror) July 19, 2019
The boy's intestines were perforated. They were forced to immediately operate and found four injured areas.
In the procedure, surgeons were able to remove the magnetic items.
"This kind of tiny magnetic ball is quite dangerous for [a] kid because it has strong magnetic power," the doctor was quoted by the paper as saying. "If a child eats just one ball then he can excrete [it] easily, but usually kids eat several balls which attach in a shape, damaging the stomach and intestines."
The boy is now recovering after the surgery.
His mother reportedly said, "It was my fault to buy this dangerous toy for him and not notice him eating them."
It's not clear what kind of magnetic balls the child had swallowed, but there are a number of magnetic ball toys.
The case highlights the fact that more and more young children are being admitted into emergency rooms across because they have swallowed batteries, toys, coins, and other items, according to a new study.
One researcher, Dr. Danielle Orsagh-Yentis, the lead author and a gastrointestinal physician at Nationwide Children's Hospital in Ohio, said that an increasing number of products have button-sized batteries such as TV remotes, digital thermometers, and remote-controlled toys, according to The Associated Press.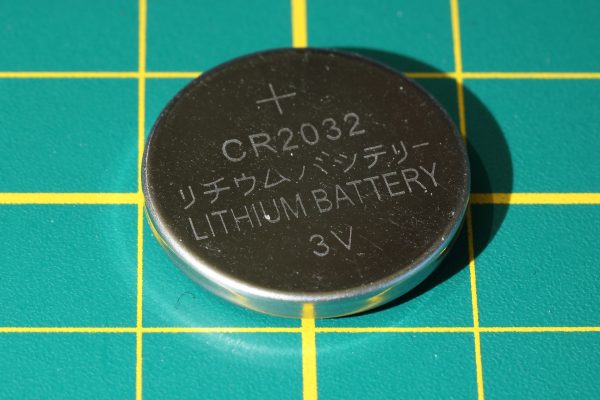 In 2015, there were 43,000 ER visits among children under the age of 6 in the United States. In 1995, there were 22,000, according to a study published in mid-April in the journal, Pediatrics, CBS News reported.
The rate increased from about 10 per 10,000 ER visits to 18 per 10,000 visits, CBS noted.
Small high-powered magnets are among the most dangerous objects for children, according to one expert, as they can pinch together inside intestines and cause internal damage. They can even create holes, leading to blood poisoning.
"They can go through the esophagus into the stomach and GI [gastrointestinal] tract," Dr. Amyna Husain, a pediatric emergency medicine physician, told CBS.
Girl Hospitalized Over Bubble Tea
A 14-year-old Chinese girl was hospitalized after she was constipated for five days, according to AsiaOne in a June 6 report, citing local media outlets.
The girl from Zhejiang Province said she couldn't eat, had stomach pains, and other symptoms, the report said. Her parents finally took her to the hospital on May 28.
After an X-ray was performed, doctors spherical shapes in her abdomen. Doctors said that the round shadows were undigested tapioca pearls from bubble tea that she had consumed days prior.
Chinese girl suffers constipation for 5 days. The cause? Bubble tea pearlshttps://t.co/tqbTb1xa6b pic.twitter.com/8JKLkXxSs5

— AsiaOne (@asiaonecom) June 6, 2019
The girl said that she had the bubble tea about five days before her health problems surfaced, AsiaOne reported.
The girl was then given laxatives to relieve her of the symptoms, it was reported.
Bubble tea pearls are generally made of starchy tapioca, which can be difficult for the body to digest.
In 2015, there was a scandal involving bubble tea pearls, where a TV reporter in China's Shandong Province found undigested pearls present in her stomach during a CT scan. An investigation revealed that the tapioca "pearls" were made from old tires and soles of leather shoes.