A mother suspected in the death of her baby girl in California threw her young son from a second-story apartment landing and jumped herself as police arrived, authorities said Feb. 26.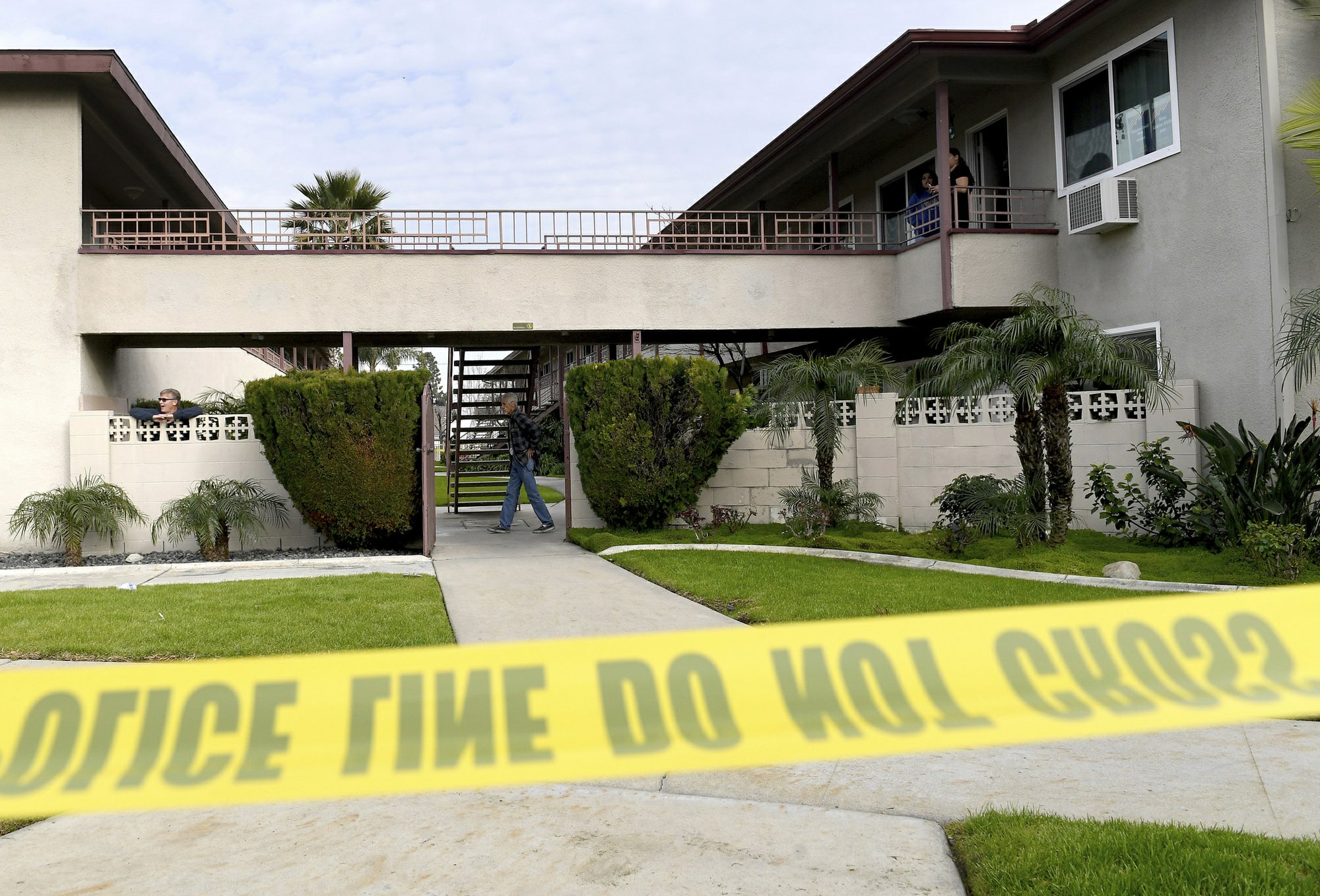 The mother and 1-year-old boy were hospitalized in stable condition, police said.
"This is very unusual. It's extremely tragic," Upland police Capt. Marcelo Blanco said. The name of the woman was not released.
Officers in Upland, 40 miles east of downtown Los Angeles, went to the apartment building Tuesday after a neighbor called 911 to report that a child was screaming or crying, Blanco said.
The woman then noticed that the child's mother was holding the boy over the landing.
"She proceeded to drop the child down from the second story," the captain said.
The boy fell about 12 to 15 feet and the mother jumped when officers arrived, Blanco said. She landed face down, suffering facial injuries.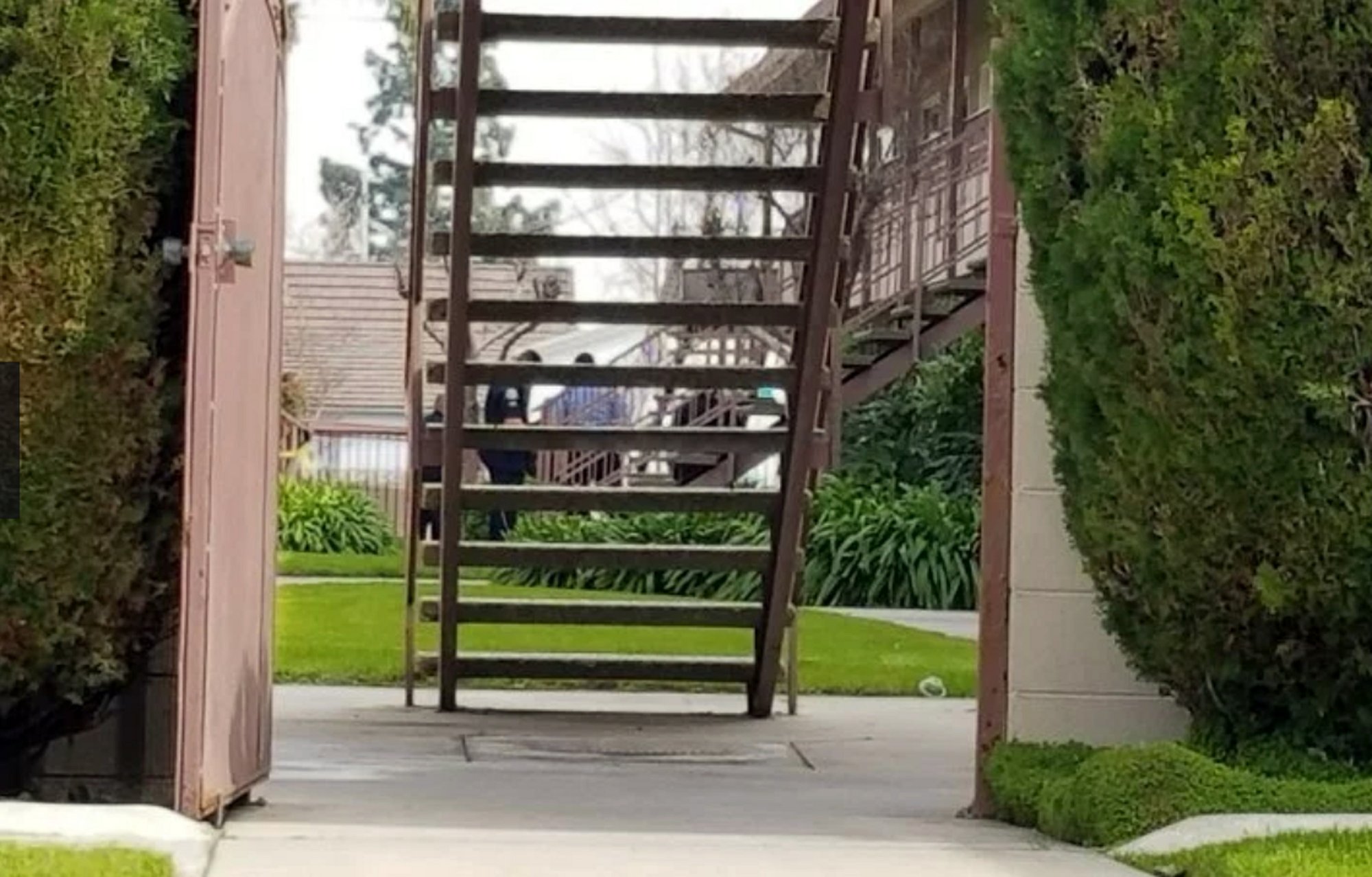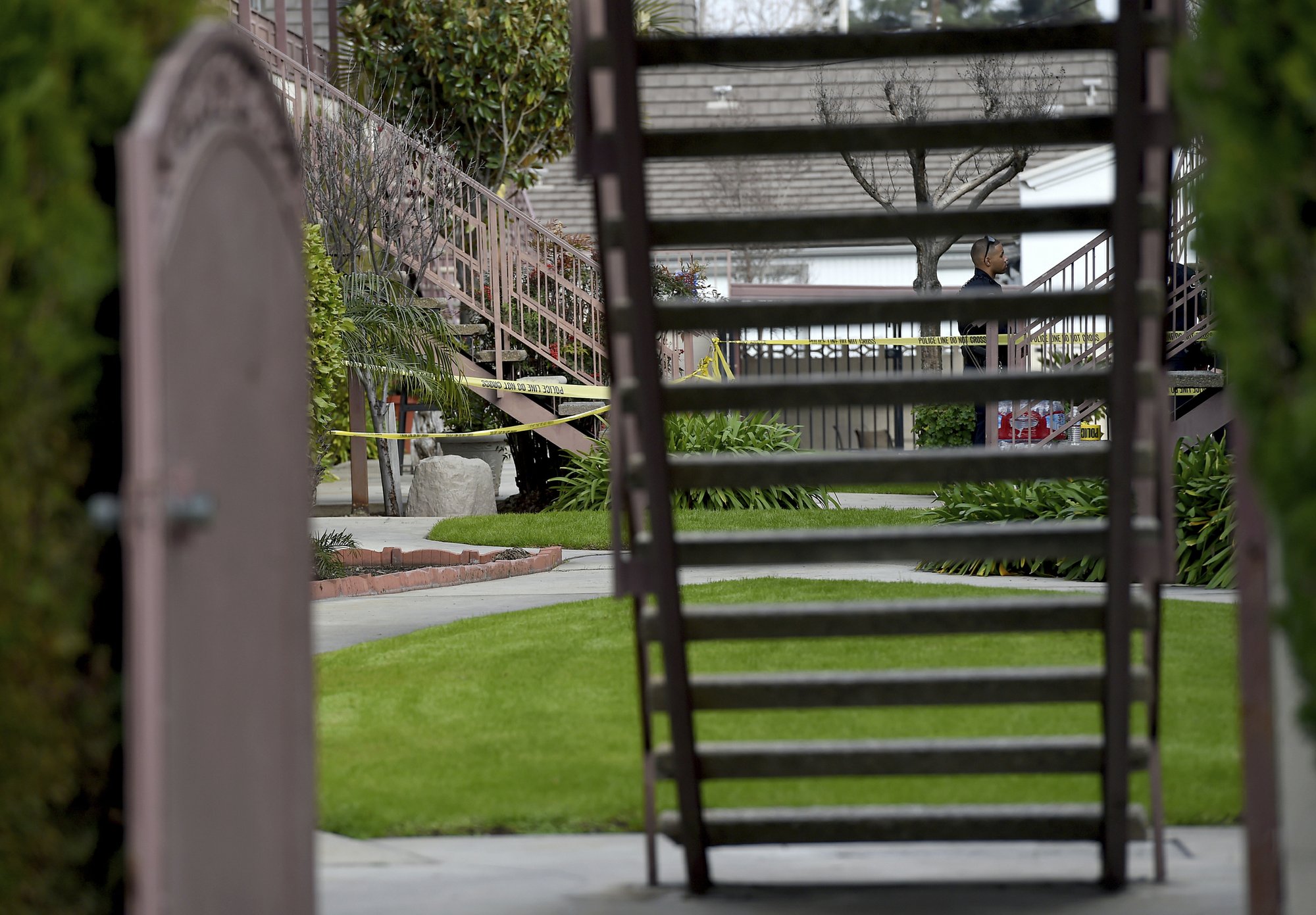 Police then made a safety check of the second-story apartment and found the woman's approximately 7-month-old daughter inside. She wasn't breathing.
Her breathing was restored but she died at a hospital, Blanco said.
The cause of her death will be determined but she had a possible skull fracture and internal injuries, he said.
The mother is considered a suspect in her death and the case is being investigated as a homicide, he said. Police had not yet determined a motive.
The distraught father spoke to police but "has no idea what led to this," the captain said.
Blanco wasn't aware of police being called to the apartment previously.
One of The Nation's Most Serious Concerns
According to a report published by the U.S. Department of Health & Human Services (pdf), approximately 3.5 million children nationwide in 2016 were the subjects of at least one maltreatment reports to authorities in the year 2016.
"Child abuse is one of the nation's most serious concerns," the authors of the report wrote in the introduction.
About 17 percent of those reports were substantiated; the department said that there were an estimated 676,000 victims of child abuse and neglect, or 9.1 victims per 1,000 children.
Children in their first year of life had the highest rate of victimization at 24.8 per 1,000 children of the same age in the national population.
About three-quarters of the cases were neglect while about 18 percent were physical abuse. Some children suffered from multiple forms of maltreatment. Of the perpetrators of the abuse, more than four-fifths were between the ages of 18 and 44 and more than one-half were women.
How to Report Suspected Child Maltreatment
If you suspect a child is being abused or neglected, contact your local child protective services office or law enforcement agency so officials can investigate and assess the situation. Most states have a number to call to report abuse or neglect.
To find out where to call, consult the State Child Abuse and Neglect Reporting Numbers website.
The Childhelp organization also can provide crisis assistance and other counseling and referral services. Contact them at 1-800-4-A-CHILD (1-800-422-4453).
"Every year more than 3.6 million referrals are made to child protection agencies involving more than 6.6 million children (a referral can include multiple children)," according to Childhelp.
The Childhelp National Child Abuse Hotline is available at 1-800-422-4453 or at Childhelp.org.