Five days after a woman in Fargo, North Dakota, disappeared from a neighbor's apartment, a newborn child was found in the apartment.
Savanna Lafontaine-Greywind, 22, was eight months pregnant with her and her boyfriend's first child, a baby girl, when she went missing on Saturday, Aug. 19.
LaFontaine-Greywind's mother, Norberta LaFontaine-Greywind, who lived with her daughter, told local media that LaFontaine-Greywind had gone to an upstairs apartment to help a neighbor who needed a model for a dress she was sewing.
LaFontaine-Greywind ordered pizza before she went, and left her wallet behind. Her car was also still parked in the parking lot when she was reported missing at 4:30 p.m.
LaFontaine-Greywind was supposed to drive her 16-year-old brother, who also lives with her, to work, but since she didn't return, Norberta took him instead.
She thought surely LaFontaine-Greywind would be back by the time she returned, but when she wasn't there, Nortberta panicked.
"I immediately knew something was wrong because her car is here," she said, according to the Duluth News Tribune. "She's eight months pregnant. Her feet were swollen, so she wouldn't have taken up walking like that. There was pizza here that she hadn't eaten. She would not just leave that lady's apartment and go somewhere."
She went upstairs and asked the neighbor, Brooke Lynn Crews, 38, who LaFontaine-Greywind said she was helping, and Crews told her that she had already left.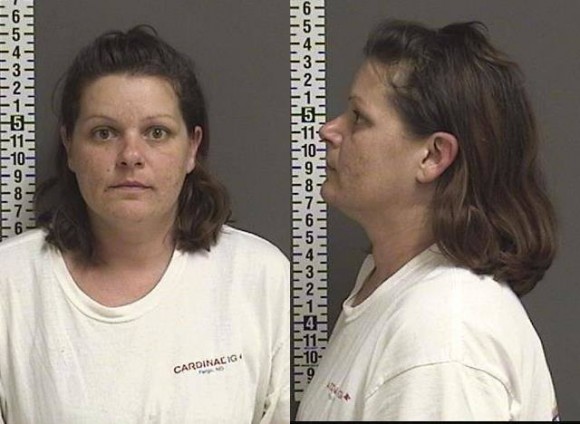 Fargo Police started an investigation after the family reported her missing, and  have conducted aircraft and watercraft searches, as well as K-9s to search for the missing woman. As of Friday morning, her whereabouts were still unknown. 
When cadaver dogs were brought in to search the residence, they led police to "somewhat of an abandoned vehicle" in the back parking lot, but a search of the vehicle turned up nothing, Fargo Police Chief David Todd said in a videotaped press conference. 
Investigators interviewed Crews, and 32-year-old William Henry Hoehn who also lived in the apartment, but turned up no leads. They also conducted three searches in the apartment and did not find anything suspicious.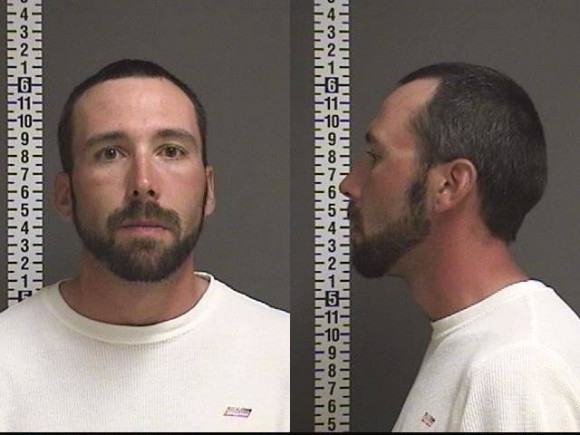 Police went back a fourth time on Thursday to execute a search warrant "after developing further information pursuant to the investigation," the department said on its Facebook page.
Police said Crews was in the apartment when they came, as well as a newborn girl.
The infant was taken to the hospital for medical treatment, and was placed under the protection of Cass County Social Services, police said.
"Our investigation thus far indicates the probability that this is LaFontaine-Greywind's child," police said.
On Thursday, Crews and Hoehn were arrested for conspiracy to commit kidnapping.
The Fargo Fire Department was seen searching a stretch of the Red River in north Fargo Thursday morning.
LaFontaine-Greywind's family is offering a $7,000 reward for information that leads to finding her, CBS news reports.
Chief Todd asked nearby residents to check their property, especially outbuildings and sheds, where LaFontaine-Greywind could be hidden, and asked landlords to check their vacant apartments.