A prosecutor in the trial of a man accused of murdering his baby has detailed the infant's cause of death.
Assistant Iowa Attorney General Coleman McAllister told jurors on Oct. 30, that Sterling Koehn, who was four months of age when he died, was in the same diaper for 9 to 14 days when his body was found in a swing on Aug. 30, 2017, The Associated Press reported.
He said the baby "died of diaper rash" and included other grim details.
Zachary Paul Koehn, 29, is charged with murder and child endangerment. Cheyanne Harris, the boy's mother, was also charged and will be tried separately at a later time, AP reported.
The prosecutor said the diaper rash led to broken skin, leading to an E. coli infection.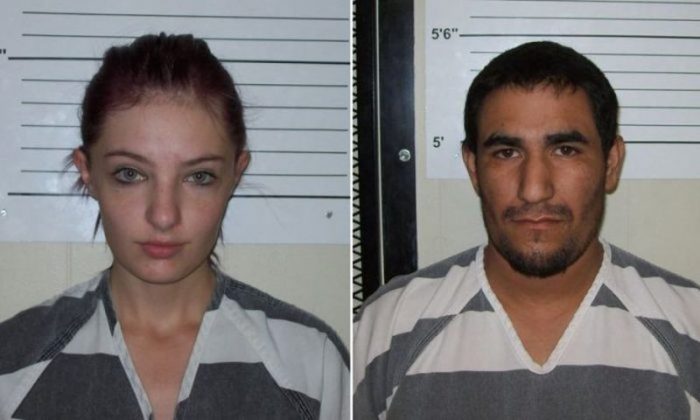 "He died of diaper rash. That's right, diaper rash," McAllister said.
A report from the local coroner's office said the boy died of dehydration, malnutrition, and the infection.
Koehn's attorney said the baby's death was tragic, but it was not a crime. He stated that while Koehn was a drug user, he had a 2-year-old daughter and also denied the prosecutor's claims.
Toni Friedrich, an EMT nurse, said she was the first to arrive on the scene of the parents' apartment in Alta Vista, Iowa.
The baby's "eyes were open, and it was a blank stare," she said of the boy's death. She said Koehn showed no emotion when he led her to the room where the baby had died.
Friedrich told jurors that when she touched the baby's chest, his clothes were crusty. There were also gnats on his blanket, she said.
Brandy Harris, a grandmother of the child, said she remembered that the 4-month-old was small but in good health. "He was a relatively happy baby," she said, KCRG reported.
Jordan Clark, a trucker who worked with Koehn as a trucker, also said he took meth with both Koehn and Harris at their apartment, the report stated. Clark, however, said he didn't know there was an infant there in the house, and he stated that neither Harris or Koehn mentioned the child, and he didn't see anyone go into the bedroom to provide care.
Clark also stated that Koehn told him to lie or "stretch the truth" if police spoke to him about drugs at the apartment. "Mainly it was if they call don't say anything or stretch the truth," Clark said.
On the morning of the child's reported death, Clark said Koehn called him about missing meth and a scale. "He made the comment he needed to find it before anyone else did," Clark said, according to the Des Moines Register.