'Avengers: Age of Ultron' Cast Member Elizabeth Olsen Terrified to Spill Secrets (+Photos)
April 17, 2014 12:19 pm Last Updated: June 24, 2015 8:08 pm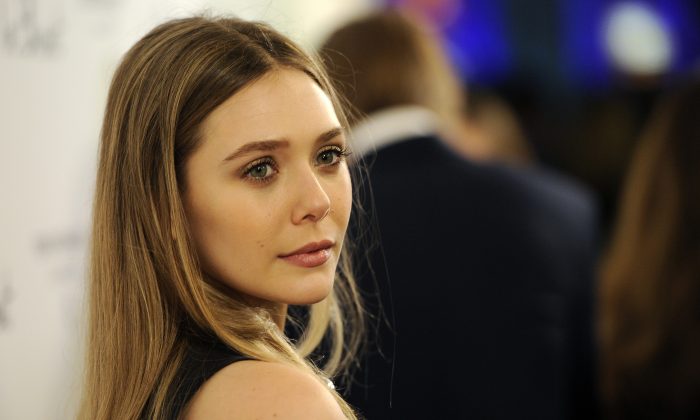 In a recent interview with Flaunt magazine, the new star of "Avengers: Age of Ultron" adventure fantasy film, Elizabeth Olsen said that she's terrified to share any information about the role she's preparing for. 
"Any time they give us a call sheet or any time there's a new draft, they have to shred our old papers," Olsen said in the phone interview, which she conducted from Europe where the crew was filming the movie. 
Olsen, the lesser known of the Olsen sisters which include her older twin sisters Mary-Kate and Ashley Olsen, will also be appearing in the highly anticipated 2014 Gareth Edwards remake of "Godzilla."
"I really just feel like I'm doing something that's top secret and somehow has a lot more importance than anything else I've been around, so that alone is hilarious. I want to take a photo and send to my friends, not that I want to tweet or Instagram it, just for personal reasons—and I feel like I'm going to get in trouble if I take a photo on set!" she said about her filming experience for the second Avengers film.
As a newcomer in the Marvel franchise, Olsen said the pressure was on, as working alongside the returning crew of Scarlett Johansson, Chris Evans, Robert Downey Jr., Chris Hemsworth, Samuel L. Jackson, Mark Ruffalo and others added to the significance of her role in the project. The film is set to come out in theaters May 1, 2015. 
In "Avengers: Age of Ultron," Olsen will play Scarlet Witch, the twin of Quicksilver played by Aaron Taylor-Johnson.