An autopsy of missing North Carolina teen Hania Aguilar said the teen most likely died from suffocation, according to reports on Feb. 13.
The autopsy report was released to the public this week.
In the report, the medical examiner said the autopsy was unable to determine the exact cause of death, reported ABC11.
But due to the circumstances surrounding her death and evidence, the examiner's office determined the teen's "means of death was most likely a form of asphyxia."
"Due in part to limitations imposed by decomposition, the autopsy did not elucidate a specific mechanism of death," the autopsy report stated, reported WWAY. "However, the totality of the circumstances and findings … indicate death by homicidal violence."
The report said there was evidence consistent with that of a sexual assault.
JUST HEARTBREAKING: Hania's body had a "broken plastic table on top and black tire on top of table." Her body had minimal evidence of trauma but signs consistent with sexual abuse.

Gepostet von WRAL TV am Mittwoch, 13. Februar 2019
The autopsy noted that she was found late last November in a body of water. The body had a "broken plastic table on top and black tire on top of table," the report said, according to The Associated Press.
Aguilar was kidnapped on Nov. 5 from her family's home, sparking a large-scale search and rescue operation around Lumberton, North Carolina.
Days later, Michael Ray McLellan, 34, was arrested and charged with murder and sexual assault.
DISTURBING DETAILS: An autopsy report has been released on the death of 13-year-old Hania Aguilar, who police said was kidnapped from her front yard in Lumberton last year.

Gepostet von WWAY TV am Mittwoch, 13. Februar 2019
Officials believe Aguilar was forced into the SUV and driven away, and the vehicle was later found several miles away.
"We were going to the bus stop and she was like, 'bye take care, I love you,'" Joanna Delaluz, 14, said, reported WTVD. "I gave her a hug."
"I found out she got kidnapped and I never saw her again," said Madison Bullock, 15. "She loved to talk with her friends and play on her phone, laugh, smile. We miss her smile."
The handling of evidence in a related case prompted an internal sheriff's office probe and the firing of two investigators, noted AP.
Former Robeson County District Attorney Johnson Britt has said that before Aguilar's disappearance, DNA evidence linked McLellan to a 2016 rape. Britt said a DNA match from that rape was given to the sheriff's office, but deputies apparently didn't follow up before Aguilar was killed.
The sheriff's office announced in January that one investigator was fired and another had resigned after both were suspended due to the internal investigation.
Missing Children
There were 464,324 missing children reported in the FBI's National Crime Information Center in 2017, according to the National Center for Missing and Exploited Children.
Under federal law, when a child is reported missing to law enforcement they must be entered into the database. In 2016, there were 465,676 entries.
"This number represents reports of missing children. That means if a child runs away multiple times in a year, each instance would be entered into NCIC separately and counted in the yearly total. Likewise, if an entry is withdrawn and amended or updated, that would also be reflected in the total," the center noted.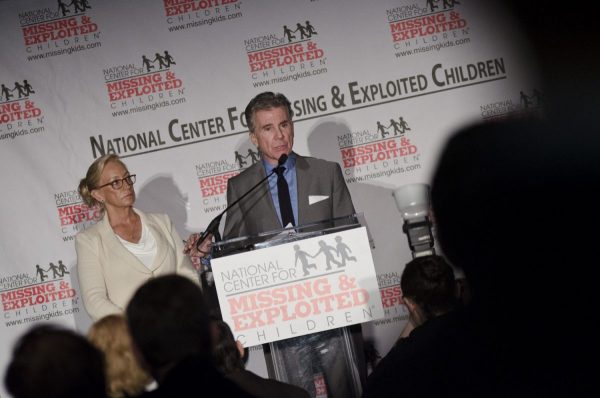 In 2017, the center said it assisted officers and families with the cases of more than 27,000 missing children. In those cases, 91 percent were endangered runaways, and 5 percent were family abductions.
About one in seven children reported missing to the center in 2017 were likely victims of child sex trafficking.
The Associated Press contributed to this report.