The Australian government has placed new sanctions on Belarusian President Alexander Lukashenko, members of his family, as well as 22 Russian "propagandists and disinformation operatives." Meanwhile, an expert has suggested the sanctions may be a form of deterrence against Belarusian forces joining Russia's invasion of Ukraine.
"These latest steps, one month into Russia's invasion of Ukraine, continue our focussed efforts to ensure that Russia and those who support its illegal, unprovoked invasion of its democratic neighbour, pay a high cost," Australian Foreign Minister Marise Payne said in a release on March 25.
Payne announced sanctions on the Belarusian president's son, Viktor Lukashenko, who previously held senior national security roles in the Belarusian government, and First Lady of Belarus Galina Lukashenko.
"The sanctions announced today are in addition to sanctions previously imposed on 13 Belarusian individuals and entities, including Belarusian Minister of Defence Viktor Khrenin, who have played a role of significant strategic importance to Russia by allowing Russia to launch attacks from Belarus.
"The Belarusian Government allowed Russian military forces to train in their country for weeks ahead of the invasion.
"Since then, it has allowed Russia to fire ballistic missiles from Belarus into Ukraine, enabled the transport of Russian military personnel, heavy weapons and tanks into Ukraine, provided refuelling points in Belarus for Russian military aircraft, and stored Russian weapons and military equipment," Australia's foreign minister said.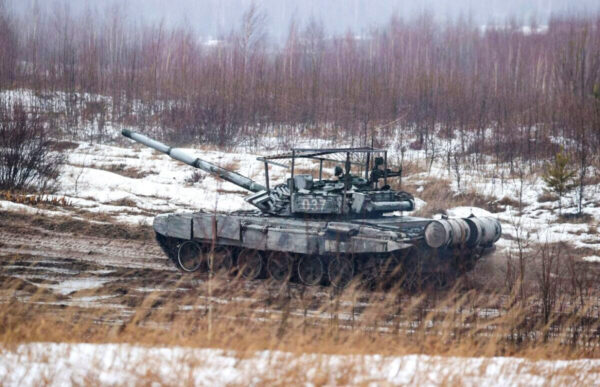 Dr. Alexey Muraviev, associate professor of national security and strategic studies at Curtin University, said Belarus has played a pivotal role in supporting the Russian forces' northern advance towards Kyiv and warned they might join Russia's invasion.
"There are some indications that suggest that Belarusian armed forces may also be readying themselves to invade Ukraine and join the Russians there," Muraviev told The Epoch Times on March 25.
Muraviev said that Australia's sanctions were aimed at both recognising Belarus' involvement in supporting Russia's invasion of Ukraine and as a form of possible deterrence to the country's leadership to prevent any attempt at joining the invasion.
"I don't know how it will work, but … that's how I would probably interpret this imposition of sanctions," he said.
The Australian government has worked with its international partners to ensure those who support Russia's invasion of Ukraine pay a "high price."
Targeted Sanctions on 'Propagandists'
Australia has also moved to curtail pro-Moscow narratives on the invasion of Ukraine with additional sanctions on 22 senior editors from organisations including Russia Today (RT), the Strategic Culture Foundation, InfoRos, and NewsFront.
The new sanctions are on top of sanctions Australia had already placed on 32 pro-Russia propagandists that Payne said have tried to "legitimise [Russian President Vladimir] Putin's unprovoked and illegal invasion of Ukraine."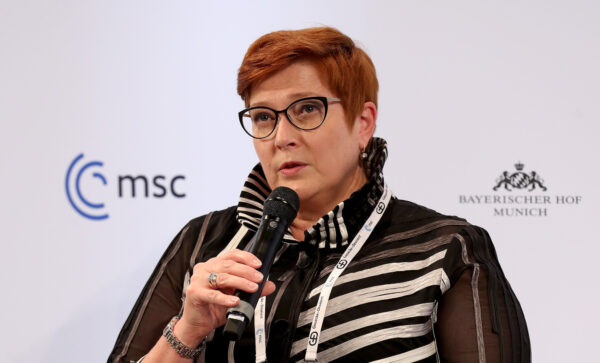 Unlike Ukraine, Russia has been "very unsuccessful" in promoting their narrative of the invasion, with targeted sanctions mounted by Australia and the West effectively suppressing attempts by Russian state-owned media to advance its information campaign, Muraviev noted.
"That's what we are seeing right now—propaganda that's being mounted by both Moscow as well as the Ukrainian authorities," he said.
"Certainly the Ukrainian authorities are winning the information war, which has been widely acknowledged.
Muraviev said state-owned outlets like RT and Sputnik News, which is Russia's main audio outlet, have had their impact "minimised" after many countries banned them from transmitting their programs.
"Given the fact that RT and Sputnik are delivered in not just Russian but a number of foreign languages, so this is an attempt to effectively curtail the official line of the Kremlin and prevent the Western audience from being exposed to that official Kremlin propaganda," Muraviev said.

This comes alongside moves from the United States, the European Union, and the Group of Seven (G-7) countries to ensure Russia cannot evade sanctions already put in place.
As part of these efforts, partner countries, like Australia, are being encouraged to adopt similar sanctions, according to the White House.
"Our joint statement today makes clear that NATO is as strong and united as it has ever been," U.S. President Joe Biden said in a statement while attending an emergency NATO summit in Brussels on March 24.
Ukrainian President Volodymyr Zelenskyy, who appeared via video link at the summit, reiterated his calls for the West to security assistance of his country.