The man suspected of setting off multiple bombs in the Austin area is dead after he "detonated device, shots were fired," it has been reported.
The FBI and Austin Police Department officers tracked the man to a hotel in Williamson County, but when they moved in to arrest, the suspect bolted, KVUE reported.
In the ensuing chase, shots were fired and the man "detonated himself."
The authorities used cell phone technology, security video, and store receipts to identify the suspect, MailOnline reported. Also, information from Google and the man's computer history connected him to the crimes.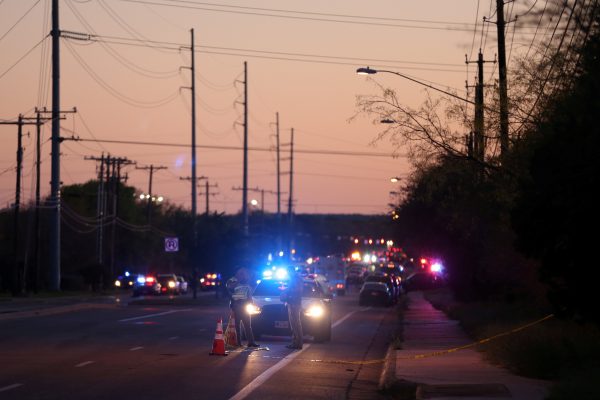 The unnamed man was suspected of delivering six homemade bombs to locations around Austin, Texas, this month, killing two people.
Police reportedly "engaged" the suspect around 3 a.m. on Wednesday morning, hours after CBS published security video showing the suspect at a Fed-Ex office in Austin.
The video footage shows a man wearing a baseball cap and what appears to be a wig and gloves, carrying packages into the shipping point around 7:30 p.m. on Sunday, March 18.
One of the packages later exploded at a Fed-Ex sorting facility outside of San Antonio in Schertz. The second was located near Austin airport and confirmed to contain a bomb.
Officials did not immediately say whether they believed the device that exploded in Schertz was the work of the "serial bomber," but warned that the latest bomb had a more sophisticated design than the others.
They also did not give an address for the package, which was filled with nails and shrapnel.
The first two bombs killed black men and investigators believed that the third, which injured a Latina woman, may have been intended for a black family's home, police said, raising the possibility they were hate crimes.
Recommended Video:
Video Catches Woman Climbing Through Drive-Thru Window