An Australian senator has spoken out against new rules that could see employers be able to require customers to prove they have been vaccinated against COVID-19, the disease caused by the CCP virus, by making it a condition of entry to their premises.
The new information for employers, issued by Safe Work Australia (SWA) on Feb. 19, came two days before the Australian government began to roll out its vaccination strategy across the country.
The information states that while it was unlikely that workplace health and safety laws will allow employers to ask customers or visitors for proof of vaccination, employers have been advised that they might still want to require it as a condition of entry to their premises.
Employers have been told that because public health experts haven't recommended mandatory vaccinations, it is unlikely they'll need to require vaccination as a control measure to comply with health and safety rules.
But on Feb. 21, Prime Minister Scott Morrison indicated that, under the right public health conditions and on the advice of medical experts, this could happen.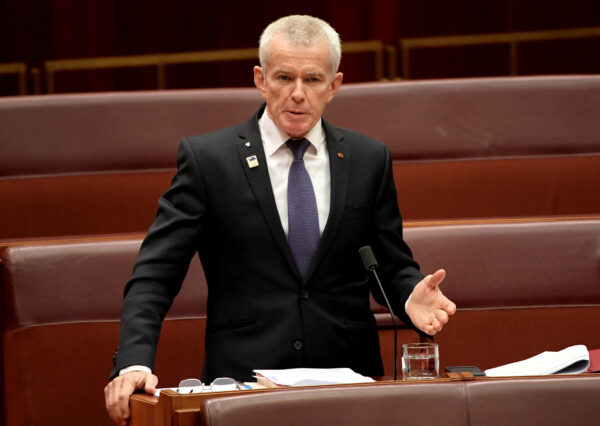 Australian Senator Malcolm Roberts believes this is a "terrible infringement on a free society" and, in a post on Twitter, called on Morrison to ensure it is not allowed.
"In the specific case of the COVID-19 vaccine, [Federal Health Minister Greg Hunt] has been clear that in choosing to have this vaccine, you are participating in the world's largest clinical trial, and there are no definitive answers yet around the longevity of protection this vaccine will afford us," a spokesperson for Roberts told The Epoch Times on Feb. 23.
"Everyone needs to make their own informed choice around participating in this vaccination trial, and no business or government has the right to demand that its citizens prove they have had the vaccine," the spokesperson added.
The spokesperson made it clear that, while it was important to ensure that vulnerable and at-risk individuals are kept safe, choosing to be vaccinated was a personal health care decision.

While launching the vaccine rollout, the prime minister said the "Australian way" was to make the vaccine "non-mandatory."
But he noted that state and territory governments could use certain public health orders to make vaccinations mandatory for workers in some industries.
Morrison said that he and the state premiers and territory chief ministers had discussed the matter at the national cabinet and decided that making vaccinations mandatory was "not anticipated," on the advice of medical experts, "at this point."
"But as with everything, you watch the information, you take the advice, you see how it progresses, and you make sensible decisions," he said.
If there were "genuine health reasons," then state and territory jurisdictions "would consider" making the vaccines mandatory.